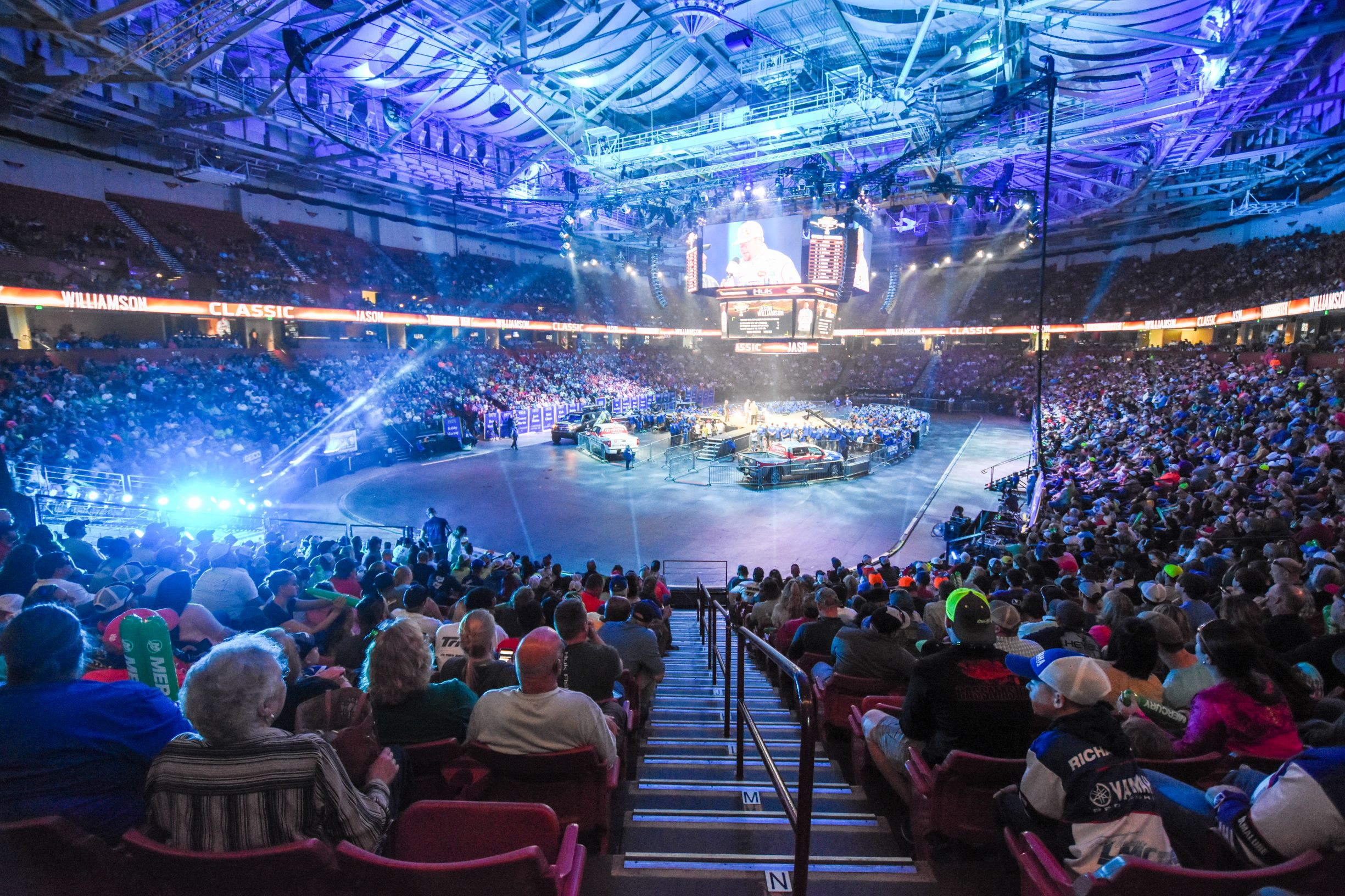 B.A.S.S. will return to South Carolina for its 2022 Academy Sports + Outdoors Bassmaster Classic presented by Huk with Lake Hartwell hosting the spectacle for the fourth time. The event, hosted by Visit Anderson and VisitGreenvilleSC, will be staged March 4–6. Takeoffs will occur from Green Pond Landing & Event Center, while daily weigh-ins will be held at the Bon Secours Wellness Arena. The Bassmaster Classic Outdoors Expo will be staged at the Greenville Convention Center.
"Everything about Lake Hartwell and the city of Greenville make them the perfect setting for the Super Bowl of Professional Bass Fishing," B.A.S.S. CEO Bruce Akin said. "The Bassmaster Classic is not only a chance for the best anglers in the world to showcase their abilities, it's an annual celebration of the sport itself.
"Lake Hartwell provides the perfect site for amazing competition, and the city of Greenville provides the hotels, restaurants and other facilities you need for an event the size of the Classic."
Lake Hartwell is a 56,000-acre man-made reservoir between Georgia and South Carolina that encompasses portions of the Savannah, Tugaloo and Seneca rivers.
"The Upstate of South Carolina is thrilled to welcome the Bassmaster Classic back to Lake Hartwell for the fourth time since initially hosting back in 2008," said David Montgomery, vice president of sales for VisitGreenvilleSC. "Not only has the Classic set attendance records each year it has returned, but it has proven to be one of our largest economic impact events for the Greenville region."
In 2018, 143,323 fans attended all of the Classic-related events, which at the time was a record.
"We are very excited for the opportunity to host the Bassmaster Classic once again on Lake Hartwell," said Neil Paul, executive director of Visit Anderson. "The leadership of Anderson County has made a significant commitment to Green Pond Landing and the marketing efforts of Lake Hartwell, and we expect another record-breaking event with our teammates from Greenville."