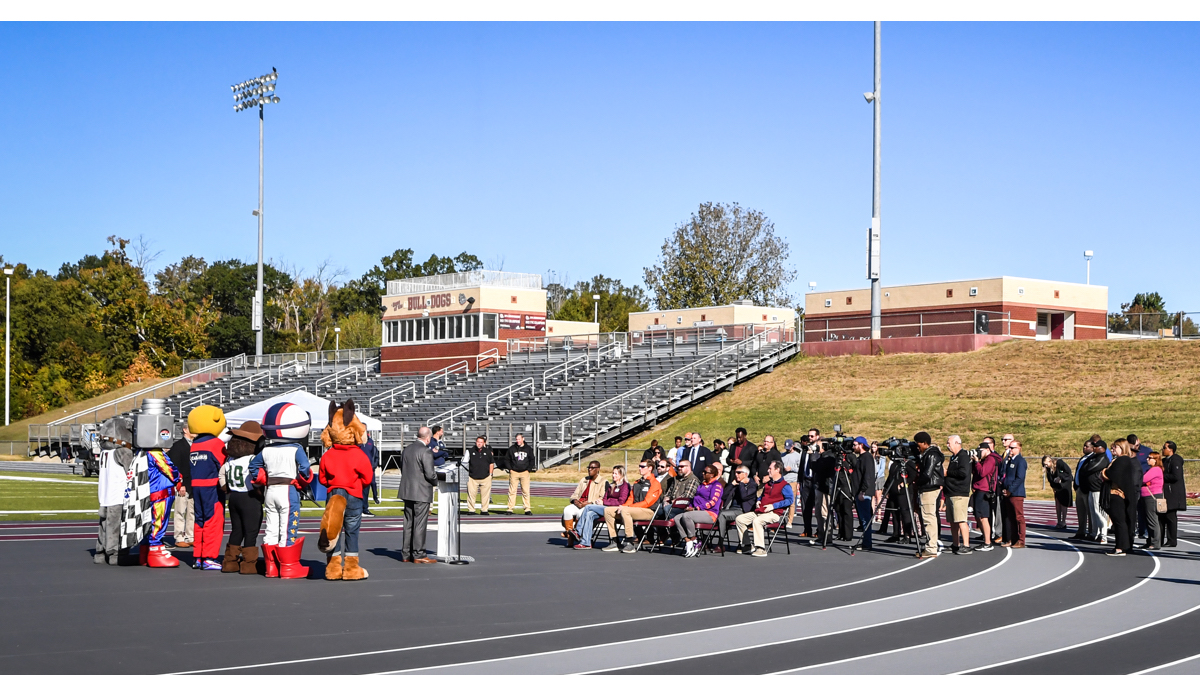 Cabarrus County, North Carolina, has installed a new track surface at a local high school in hopes of attracting major track and field events to the destination.
Located on the campus of Jay M. Robinson High School in Concord, the facility features a Mondo Super X 720 Track and Field surface, the recommended surface of the World Athletics and Paralympics.
"This project illustrates how our organization strategically reinvests visitor dollars to continue the positive cycle of benefits generated by tourism," said Donna Carpenter, Cabarrus County Convention & Visitors Bureau president and chief executive officer. "In addition to being an exciting new offering for sports rights holders that will create economic impact through visitor spending, the installation of this asset at a local school enhances the quality of life for our community as it provides an ancillary benefit for student athletes who utilize the facility."
Jay M. Robinson High School was selected as the site for the new facility based on its proximity to area hotels. Cabarrus County is hoping the installation of the surface puts the area on the map as a host for track and field competition, including regional and collegiate events.
"The CVB Board is committed to investing in sustainable, county-wide growth," said Greg Walter, chair of the Cabarrus County CVB Board of Directors and executive vice president and general manager of Charlotte Motor Speedway. "The opportunity to equip this venue with such dynamic features sets Cabarrus County apart as a competition destination and will greatly impact our tourism industry, visitors and citizens well into the future."
Developed through a partnership between the Cabarrus County CVB, Cabarrus County Government and Cabarrus County Schools, the project was paid for by the CCCVB, whose budget is dedicated to tourism related activities and funded by occupancy tax paid by Cabarrus County's visitors.
"I am thrilled to join our partners from the Cabarrus County CVB as well as our friends at Cabarrus County Government and Cabarrus County Schools in celebrating the grand opening of the Cabarrus County Mondo Track & Field Facility," said John David, Sports ETA president and chief executive officer. "This state-of-the-art facility is not just a testament to their commitment to fostering athletic excellence, but it is also a game-changer for the community's economic growth."