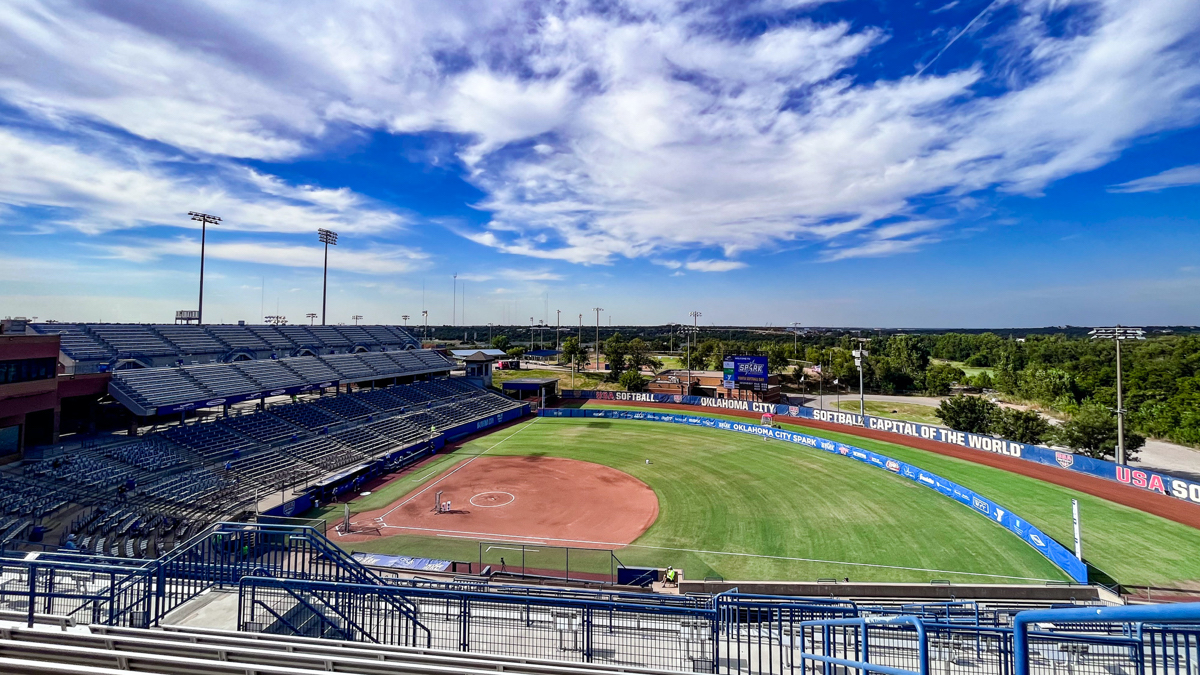 The World Baseball Softball Confederation has named the USA Softball Hall of Fame Complex as a host site for one of three WBSC Men's Softball World Cup Group Stage events next fall in Oklahoma City.
The September 15–22, 2024, competition will be the first in its history to be played under the new two-stage format, with the group stage and finals held in consecutive years.
USA Softball Hall of Fame Stadium is the host site for the NCAA Women's College World Series, the World Cup of Softball, Border Battle and various USA Softball National Championships across all age-divisions.
Next year will mark the first time Oklahoma City has hosted international men's fast pitch softball since 1968. The event returns to the United States for the fifth time since its inception in 1966 — previously hosted in Tacoma, Washington (1980) and Midland, Michigan (1984 and 1996).
The event has expanded the number of teams from previous years, as 18 squads will participate across the three groups with the top two from each group stage event advancing to the finals in 2025. Prince Albert, Saskatchewan, has been selected as an additional host site for the group stage, as well as for the finals. A third host will be announced at a later date.
As hosts, the No. 5 U.S. Men's National Team and No. 4 Canada have been granted an automatic spot in their respective group events. European qualifiers include Czechia, Denmark and the Netherlands. Third-ranked Japan, Singapore and the Philippines earned a spot via the Asian Qualifier. The Oceania Qualifier is set to take place November 9–11 with two more spots available to fill in the World Cup lineup.
Most recently held in Auckland, New Zealand, the 2022 Men's Softball World Cup saw Australia claim its second world title while Canada took silver and the United States earned bronze, snapping a 22-year medal drought for Team USA.