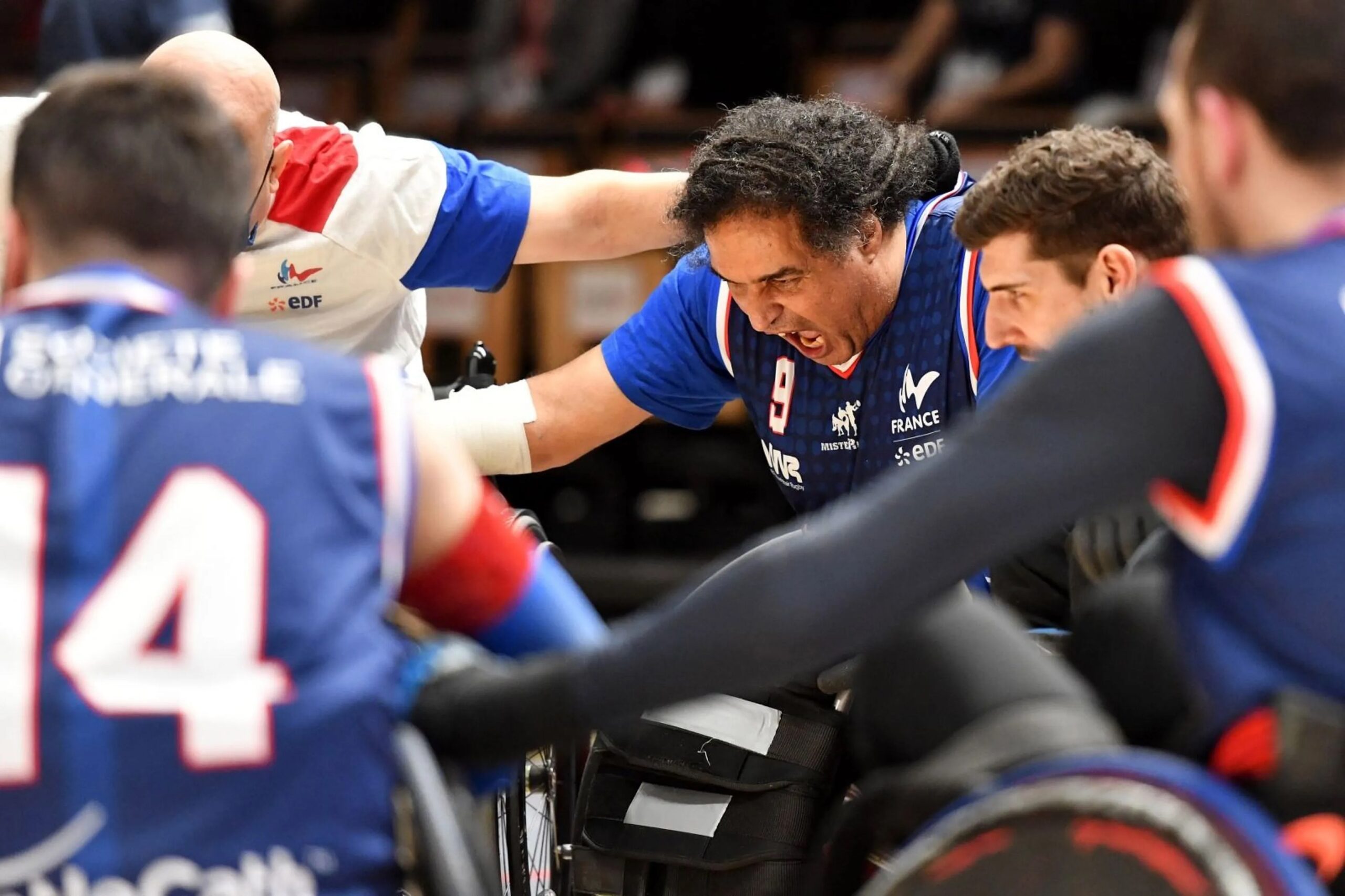 As the Rugby World Cup reaches the semifinal stage in Paris and with less than one year before the Paralympic Summer Games in the French capital, World Wheelchair Rugby and World Rugby have collaborated with the International Wheelchair Rugby Cup getting underway on Wednesday at Halle Carpentier stadium in Paris.
More than 100 male and female players will take to the court during the course of 20 games over five days up to October 22. The pool stage games and first round of knockouts take place at the Halle Carpentier stadium before the final day of play moves to the 8,000-seat Accor Arena, which will host events during the 2024 Olympic Summer Games as well.
"This has always been a vision I've shared, with others, about how this event could look, how you could have these two rugby events within the same country and city," said Richard Allcroft, World Wheelchair Rugby president. "It has the potential to be transformational for the sport. We are fully aware this is a global event and the eyes of the world are on Paris and we are really excited to be part of that. Our partnership with World Rugby is really strong; actually we have been a partner of theirs for at least 15 years and it's grown year-on-year."
Wheelchair rugby has been part of the Paralympic program since the 2000 Games in Sydney. It is the only full-contact para sport with four players on each side competing to score tries by crossing the opposition's line while in possession of the ball. To qualify, athletes must have a disability that affects their arms and legs. Each team member receives a classification number ranging from 0.0, which indicates the least amount of physical function, to 3.5, indicating the most amount.
"For wheelchair rugby to be further and further integrated into that world is incredible," USA co-captain Charles Aoki said after the world's top-ranked team started the tournament with a win over France. "Wheelchair rugby is a very exciting sport which most people have never heard of, so using the vehicle of the Rugby World Cup to elevate it is fantastic. It will do wonders for the sport."
The Paralympics being less than a year away adds an allure to the International Cup when the Paralympic title will be on the line next to the Eiffel Tower. The International Cup is also being supported by the Rugby World Cup France 2023 local organizing committee for the first time.
"Rugby is about sharing and being open to all people, rugby is a quintessentially inclusive sport," said Jacques Rivoal, president of France 2023. "It was obvious, we must use the media power of Rugby World Cup 2023 to help wheelchair rugby, especially as the Paralympic Games are on their way and as wheelchair rugby is a Paralympic sport."