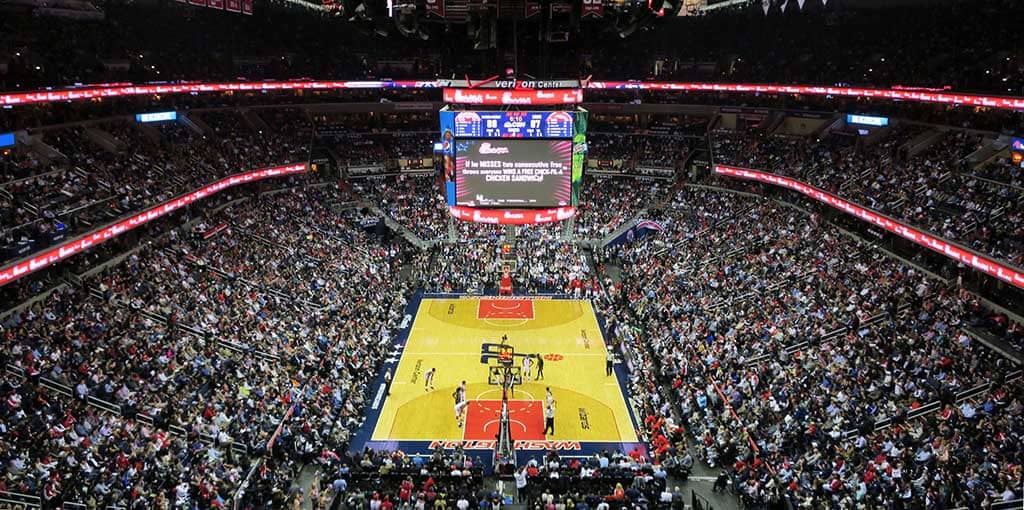 The home of the Washington Capitals and Washington Wizards will be eliminating paper tickets and going all-digital for sports events as well as concerts and other entertainment events.
The change will take effect on January 1, 2020, for all non-sporting events at Capital One Arena. For Capitals and Wizards fans, the tickets will be all digital for those who are season ticket holders at the start of the playoff seasons for both leagues, Monumental Sports & Entertainment announced.
Season ticket members will have access to an assortment of tutorials prior to the start of the 2020–2021 season to serve as a refresher on how to access mobile tickets. The only way for fans of the Capitals, Wizards and WNBA's Mystics to have a paper ticket to games will be to buy one at the box office; single-game ticket purchases made online have been delivered digitally for the past three seasons.
"At Monumental, we have had a very strong mobile presence for the past four years with the vast majority of our fans currently taking advantage of the benefits of utilizing digital tickets for entry into Capitals and Wizards games at Capital One Arena," said Jim Van Stone, MS&E's president of business operations and chief of commercial officer. "We are focused on making our entire ticketing process as streamlined as possible while ensuring our fans are fully educated and prepared for how to best manage their tickets."
Capital One Arena will use Ticketmaster Presence to handle the digital ticketing for events.
"Mobile ticketing at Capital One Arena will provide fans a more convenient experience and bolster greater security for our guests," said David Touhey, president of venues at MS&E. "Monumental continues to pave the way in utilizing new technology to deliver a first-class fan experience."