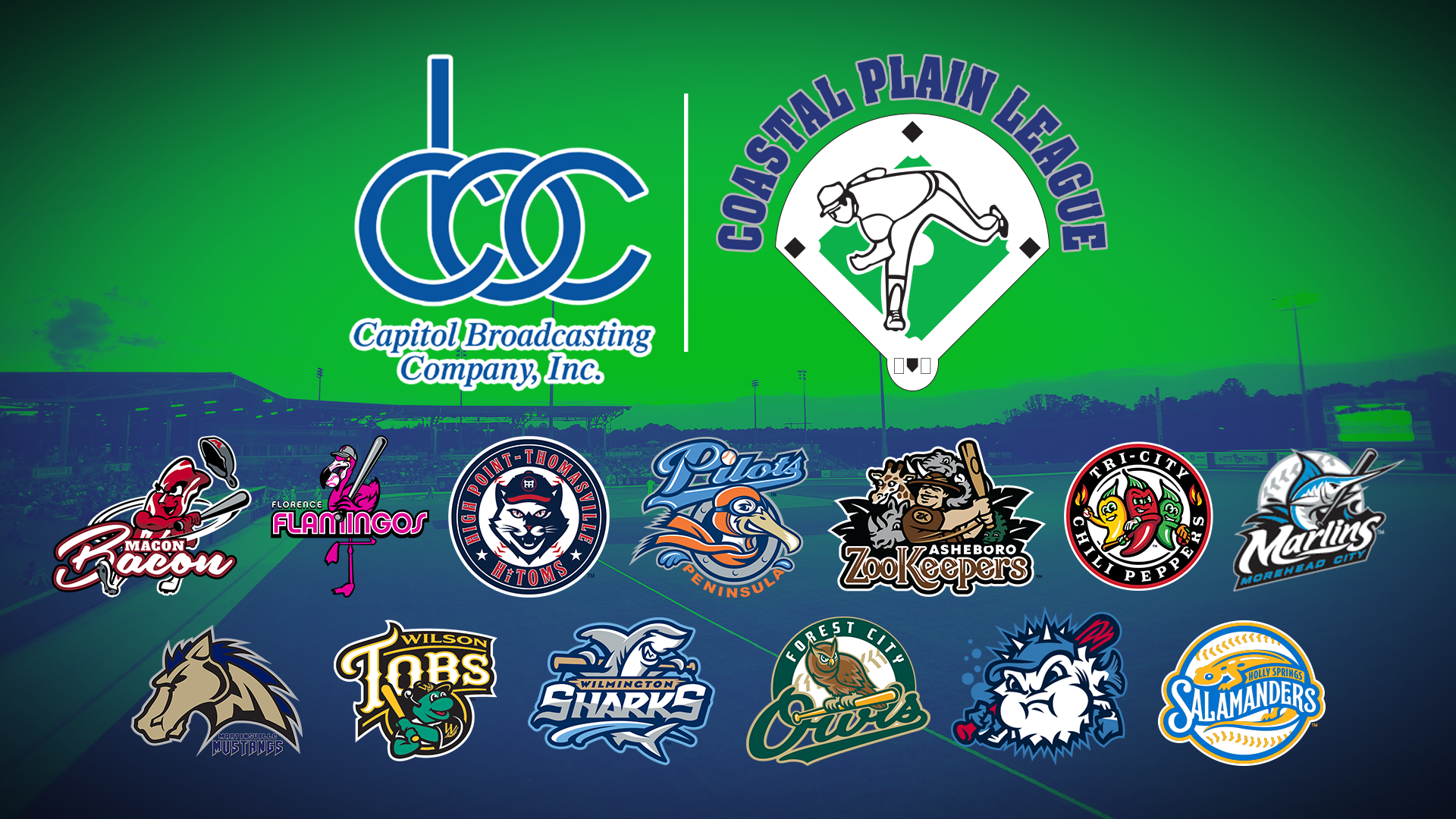 Capitol Broadcasting Company has bought the Coastal Plain League, a summer collegiate wood bat leagues, from the Petitt Family, who have owned and operated the league since 1997.
Capitol Broadcasting Company has owned and operated the league's Holly Springs Salamanders since 2017.  The Coastal Plain League is currently comprised of 13 franchises playing in Georgia, North Carolina, South Carolina and Virginia.
"We're very excited about adding the Coastal Plain League to CBC's growing baseball division," said Capitol Broadcasting Company Executive Vice President Michael Goodmon. "The CPL has continued to grow in terms of the quality of the game on the field and the experience in the stands. With its small-town baseball atmosphere, experienced and passionate team owners, and storied history, we are honored for the Petitt family to entrust us with this important asset. Simply put, we cannot wait to help the league continue to grow in the future."
The Coastal Plain League's list of alumni include Justin Verlander, Ryan Zimmerman, Kevin Youkilis, Chris Taylor and NFL Super Bowl winner Russell Wilson. From 1939-1941 and from 1946-1952, the president of the CPL was Ray Goodmon, the paternal grandfather of CBC Chairman and Chief Executive Officer Jim Goodmon.
"Our family believes that CBC, with its long history in baseball and strong reputation throughout the sports industry, is uniquely positioned to lead the CPL into the future," said Jerry Petitt, chief executive officer of the Coastal Plain League, "CBC's ownership will benefit our individual teams as we continue to provide excellent baseball and family-friendly entertainment. We could not ask for a better partner to expand upon the legacy of the CPL."