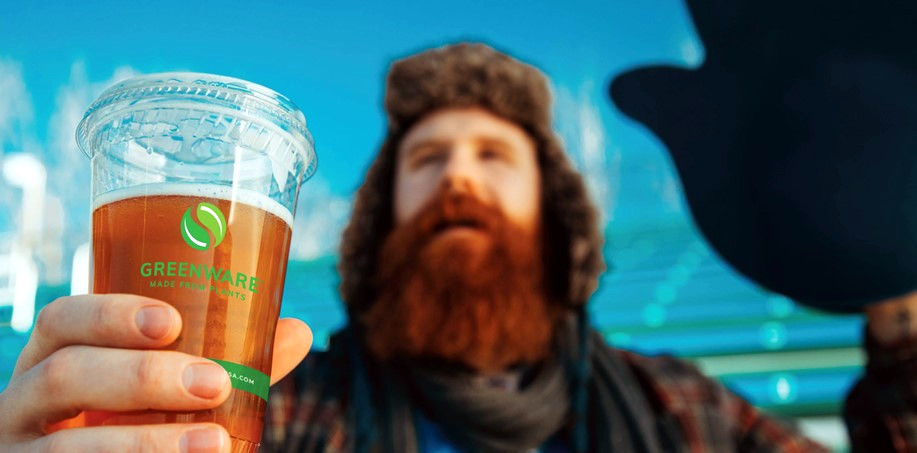 The Green Sports Alliance, a nonprofit that aims to have professional sports leagues, sports-governing bodies, colleges, teams, venues, their partners and fans to embrace more sustainable practices, has released the Food Waste Diversion and Compostable Packaging Playbook, supported by its corporate membership network and member NatureWorks.
The purpose is to address how certified compostable food serviceware and packaging can play a role in facilitating organic waste diversion from sports venues from landfills to composting facilities. Venues and stadiums with proper industrial composting infrastructure can utilize the new playbook to begin preventing single-use plastic and organic waste from accumulating in landfills and further efforts in greenhouse gas reduction. Future editions of the playbook will further explore how to expand venue logistics to implement a successful and comprehensive zero-waste program to advance decarbonization goals.
"The Green Sports Alliance is excited to join forces with our Corporate Member Network to provide this valuable resource to our members as we promote more sustainable practices throughout the sports industry," said Green Sports Alliance Board Chair Scott Jenkins. "This playbook provides an important tool to accelerate zero-waste initiatives as part of our Play to Zero initiative."
The Playbook examines case studies from multiple sporting events and arenas, including:
The Minnesota Twins at Target Field's switch to compostables resulted in 70 percent waste diversion
Penn State's Beaver Stadium suites' switch to certified compostable food serviceware led to 100 percent food waste-to-landfill diversion
Lessons learned from WM Sports and Entertainment Division's efforts to capture organic waste at the WM Phoenix Open & MetLife Stadium
"With the help from our partners including the Green Sports Alliance and NatureWorks, implementing high-quality compostable products was critical in our achievement of a 100 percent waste diversion in the Beaver Stadium suite sections," said Judd Michael, professor at Penn State University. "We hope that schools across the globe can use our case study in this Playbook to begin implementing sustainable practices, too."
Green Sports Alliance has begun working to eliminate plastic waste at sporting events, as well. For the 2021 season, the Washington Nationals partnered with Sestra Systems on a no-touch, smart condiment-dispensing solution that was COVID-safe and projected to eliminate the use and disposal of over 5,000,000 plastic ketchup packets.
"NatureWorks is proud to continue its 10-year partnership with the Green Sports Alliance and support the creation of this important guide to compostable packaging and food waste diversion," said Matt Romberger, vice president of sales and marketing. "When compostable biomaterial is used to divert food waste from landfills, we significantly reduce key drivers of climate change and produce valuable soil amendment that sequesters carbon from the atmosphere — protecting our ability to live, work, and play for future generations."