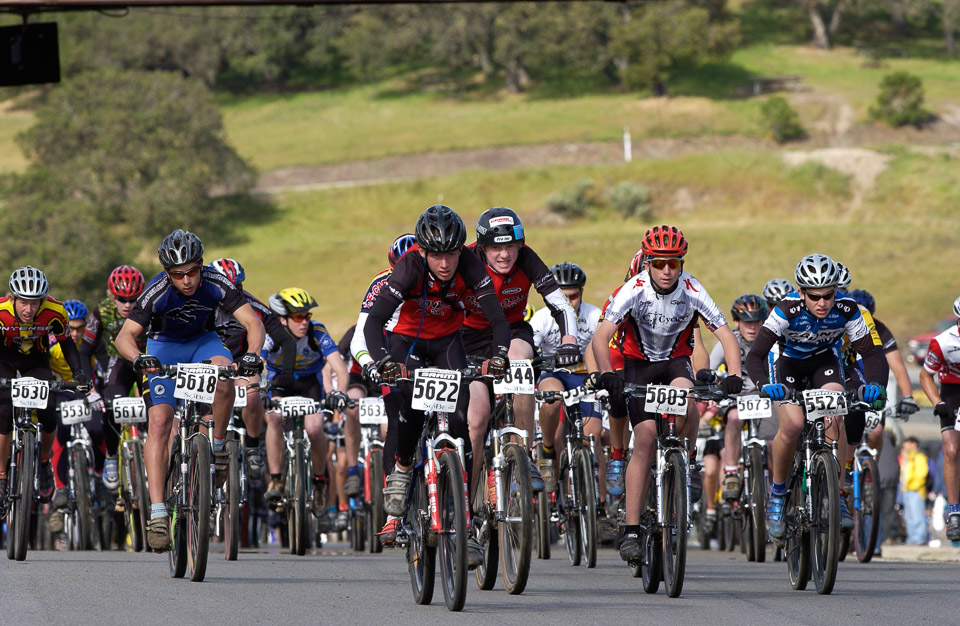 Monterey County in California is a sports destination that may not be immediately top of mind. But it is the site of Pebble Beach, home of the famous AT&T Pro-Am and one of the most beautiful and challenging golf courses in the world. WeatherTech Raceway Laguna Seca is home not only to the IndyCar Series but a variety of endurance racing events. Add in the variety of coastline roads and beaches and the destination is home to dozens of outdoor events each year.
Monterey County, like every destination, saw its sports-related travel slam to a halt when the COVID-19 pandemic started nearly a year ago. The market has had to not only evolve in how it holds events but lean even more on its outdoor venues. Here are a few takeaways from how Monterey County has adjusted that could be transferrable to any destination in the country.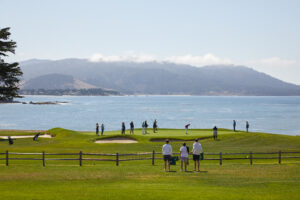 Lean in even more on your big events
There is more to do than just golf or racing in Monterey County. But when there is so much media attention on the various golf tournaments at Pebble Beach or IndyCar and IMSA events at Laguna Seca, the ability to use those events and the TV attention they bring to capture additional tourism is a must. Monterey County got an additional boost of national media when IndyCar hosted not one but two events near the end of its 2020 season.
Rachel Dinbokowitz, public relations manager at the Monterey County Convention & Visitors Bureau, pointed to the recent AT&T Pebble Beach Pro-Am, held in ideal conditions. "All the TV coverage was talking about Monterey County and going to Carmel and Pebble Beach, doing the 17-mile drive," she said. "They were really selling the destination when most of the country was dealing with bad weather. You have people that have a pent-up desire to get outside and look at a beautiful place, and it makes people want to visit there."
"The visuals have been so empowering to have people look at Monterey County," said Joe Marcy, a sports business development specialist with the CVB. "There are so many visually stunning environments that it's beneficial for us to lean into that interest."
It's the fishing analogy: Once you have them on the hook, that's when you have the best chance to reel in visitors.
Emphasize your surroundings
Beyond golf and tennis there are a host of outdoor events traditionally held throughout the destination, highlighted by the Big Sur International Marathon plus the Monterey Bay Triathlon, or the Sea Otter Classic cycling event.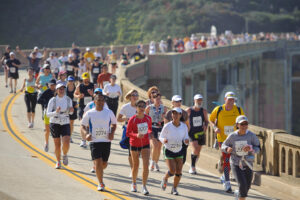 "That's a big part of our job to make sure that people are aware we're more than just (Pebble Beach and IndyCar)," Dinbokowitz said. "Yes, we have the Big Sur International Marathon and we have all these other things happening as well. … The outdoor events space has been a focus and something that we're trying to emphasize so that we can do more outdoor events for the long and near term."
When so many of the destination's outdoor events are held on beaches or in mountain terrain — and education rises about the safety of outdoors events compared to indoor — it has been important for Monterey County to highlight the importance of its outdoor options.
"A lot of people are really gravitating toward outdoor activities and looking for natural sites where they have fresh air and feel safe and comfortable," Marcy added. "Our county is so diverse in its offerings and has that natural beauty where people can go hiking or to the beach, activities that feel safe to them."
Make the best of any situation
More than nearly any other state in the country, California has been highly restrictive in what it is allowing to be organized both indoors and outdoors. While Monterey County was able to host golf and auto racing events, the San Francisco 49ers in nearby Santa Clara County had to finish its season in Arizona because of the local restrictions there. With a moratorium on nearly every type of indoor event, the destination has had to adapt and be cautious when working with potential visitors about what the restrictions were at that time and what they could be in the future because they could change from week to week.
"Because nobody had a full playbook on how to handle a pandemic, we had an uncertain timetable for when things would happen," Marcy said. "There wasn't the certainty there that they could bring somebody back into a destination when booking events. We're very cautious with our messaging and are sharing as much information that we have for our clients. We outline the protocols that our facilities have been using that no matter who they bring to our destination that they feel a level of comfort."
Keep focusing on the future
While the Big Sur Marathon will not be held in April, the IndyCar 2021 schedule has placed Laguna Seca's race as the next-to-last on the calendar in mid-September, which allows for the potential to have in-person attendance. As vaccines continue to roll out throughout the state, the ability to plan for a full 2022 calendar is already underway. "We believe that once restrictions start to ease up, there is a pent-up desire to gather again," Marcy said.
The market will also welcome a new franchise in 2022, Monterey Bay FC of the USL Championship. There will be a full renovation to a stadium on the Cal State University-Monterey Bay campus with a new turf field and seating for up to 6,000. It will give the CVB another venue to highlight for organizers when events are able to be held in a safe and healthy fashion.
"One of the top things in my mind going forward is safety," Dinbokowitz said. "There's been so much collaboration within the destination throughout this year, we've had to stay on the same page with our messaging and I think that collaboration has been really helpful as we focus on future planning."