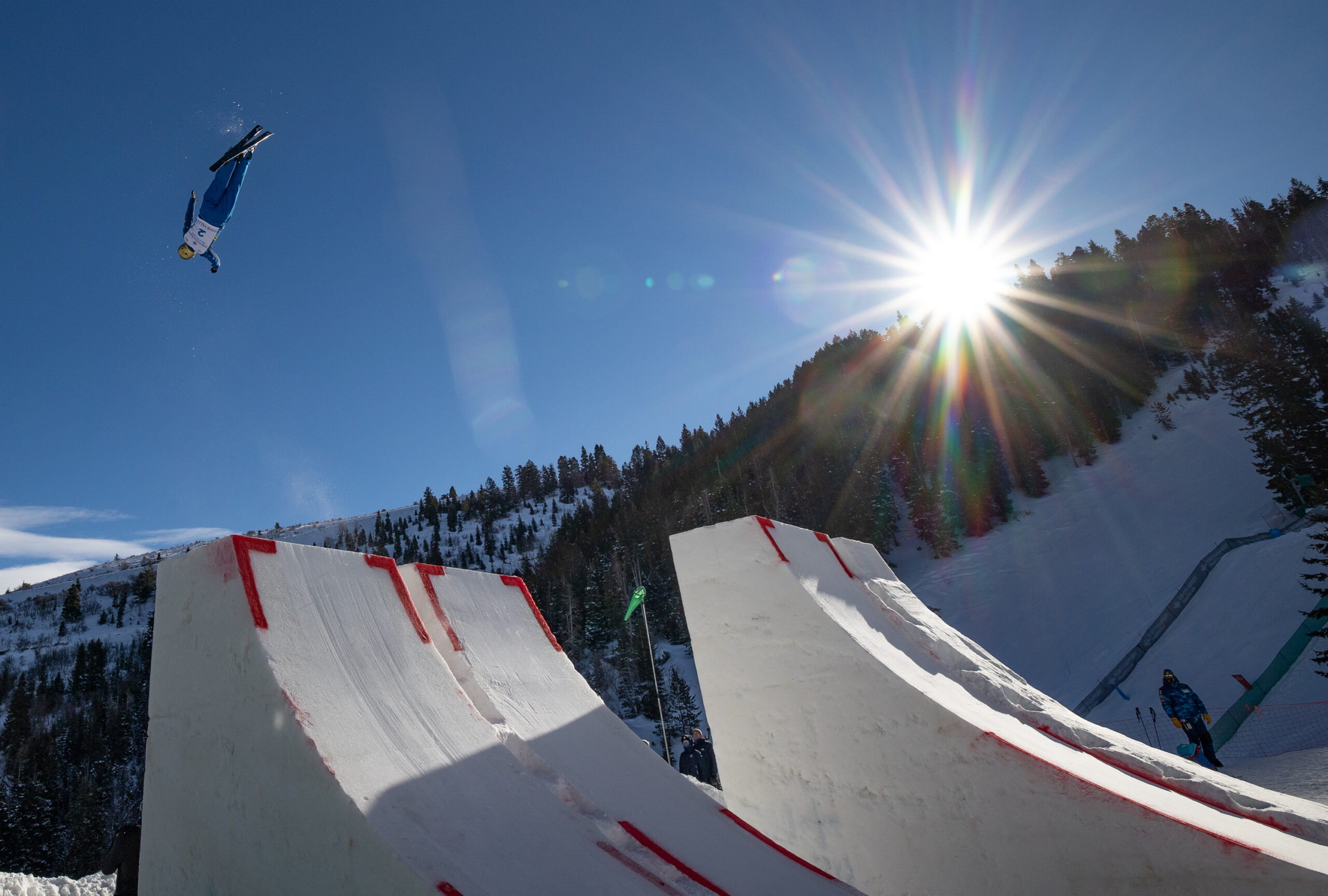 The United States Ski and Snowboard Association recently hosted the FIS Freestyle World Cup at Utah's Deer Valley Resort, the first World Cup event on U.S. soil since COVID-19 began spreading throughout the country nearly a year ago. Along with a U.S. women's sweep in dual moguls, there were no subsequent positive COVID tests. To be able to hold the event without any spread was a key moment for U.S. Ski & Snowboard ahead of the FIS Snowboard & Freeski World Championships in Aspen, Colorado, starting March 10 after the event was moved from Zhangjiakou, China.
Tiger Shaw, president of the United States Ski and Snowboard Association, described some of the key points that his organization has learned this season.
Partner with Who You Know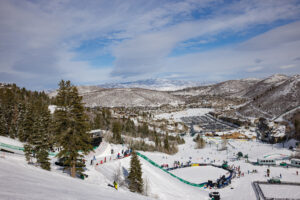 Deer Valley, located in Park City, hosted slalom and freestyle events during the 2002 Olympic Winter Games and has hosted dozens of World Cups and World Championships since, making it the natural choice to host the event.
"Having a great partner like Deer Valley is important since they were willing to enter into an area of unknowns because there was cancellation risk the whole time," said Shaw, pointing out the FIS event had an international field and the tour was coming off stops in Belarus and Russia, "areas where people are not quite sure what the COVID situation is. Mandatory quarantine would have killed the event."
The event was held February 2–6 but the procedures and protocols for an international event were made and approved during the presidential transition. "It got a littly dicey with all the unknowns, but Deer Valley was willing to go for it and they're a great partner," Shaw said.
The same procedures will able to be used for the world championships in Aspen even after personnel changes within some of the federal government's departments, but Shaw said those changes did not affect the overall planning too much because the United States Olympic & Paralympic Committee was able to help U.S. Ski & Snowboard go through proper channels to make sure the event will be able to be held — "the USOPC has been extraordinary for not just all sports not just ours," Shaw said.
Take Notes from Others
At the heart of it, U.S. Ski & Snowboard's protocols called for the concept of athletes entering a bubble environment with testing requirements upon arriving in the country and again at Deer Valley. Guidelines were taken from recommendations and protocols from the CDC, FIS, USOPC as well as county, state and federal guidelines. U.S. Ski & Snowboard also paid attention to professional leagues not only in the United States but around the world in how they have been able to continue holding games through the testing requirements, social distancing and making sure people would police each other's movements to limit those exposed to COVID and therefore exposing others.
"Everybody needs to know the consequences because it will impact the whole team," Shaw said. "Whether or not you have the full respect for COVID, meaning your attitude toward it, seeing the impact on a potential transmission (within a team) wakes everybody up."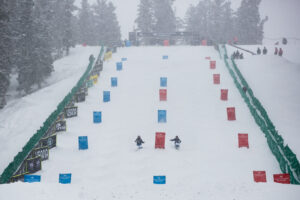 Tighten up Your Contacts
Shaw said that U.S. Ski & Snowboard has had approximately 180 athletes and 150 employees, plus a pool of doctors, traveling throughout the FIS season with 2,000-plus trips around the world. The number of COVID positives this year for the organization has been under 30 and nearly all have been successfully isolated.
Being able to keep the risk mitigation so low was related to emphasizing social distancing and "a big part of it was hotel stays and having fewer people in each room," Shaw said. "If one athlete or team — pick any country you want — were to test positive, that would take the whole team into quarantine. Strictly adhering to the protocols allows you to control an infection and to isolate it."
That philosophy that has kept the team competing through the season was continued at Deer Valley. One of the tricky parts was to make sure that volunteers for the event — there were fewer this year — tried to hold themselves to the same standards as athletes and team officials.
"Volunteers are going home, they're not staying at a hotel," Shaw said. "And by definition they're interacting with others in their family. It required vigilance and everybody at the event holding everybody else accountable. (Things like) keeps your mask on, don't get close to people. Meals were tricky, but people would get food and eat socially distanced. It was necessary and people understood it. It was a different experience, but it was the only way we could hold the event."
Learn as You Go
Because of the success in Deer Valley, Shaw says that his organization "is feeling really good going into Aspen" because of how they were able to show that an outdoor winter event can be held when people follow protocols: "What we were able to prove is that the bubble was safer than the environment around us."
One other thing that U.S. Ski & Snowboard has found out this year that can be used in the future: Some of the risk mitigation protocols such as wearing face coverings and eating while socially distanced have resulted in no cases of the common flu, which Shaw points out can be catastrophic for U.S. cross country and Nordic combined athletes in a typical winter season.
"You lose weight, you're sick and can't train — it can destroy a whole season just by getting sick once," Shaw said. "The big takeaway is what we can do next year to protect against the common flu. Face coverings are probably going to be a big part of it. If somebody (before) wore a face mask at a team meal, people would look at them like 'what's wrong with you?' Now that stigma is gone. It allows people to socially protect themselves and from others going forward."