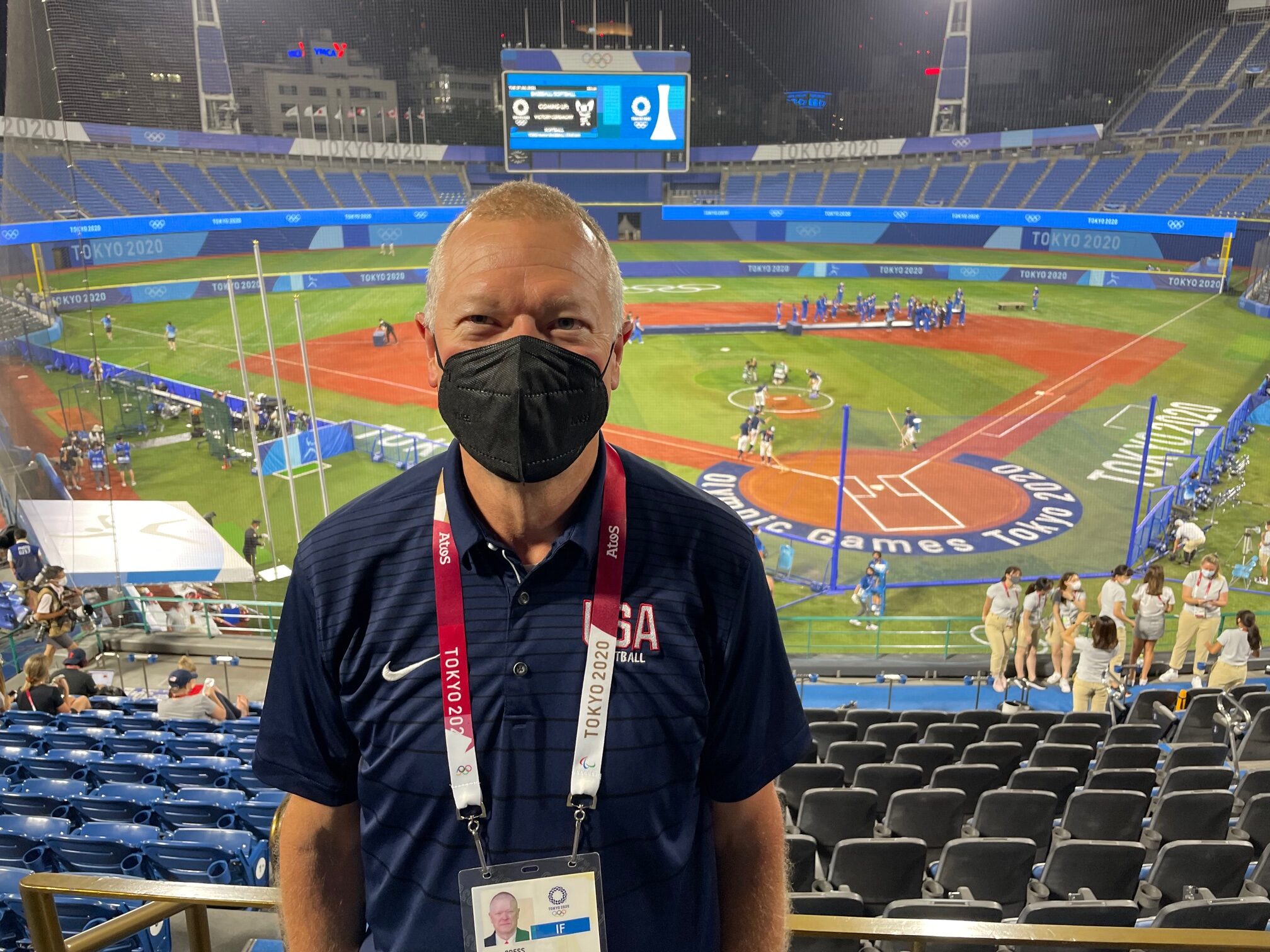 Tuesday, July 27, was a big day on the Olympic program, with much of the attention in the United States focused on the women's gymnastics team and the withdrawal of Simone Biles from the competition. But in Yokohama, about an hour from Tokyo, an entirely different drama in women's sports was taking place at Yokohoma Stadium, home to the gold medal match in softball. The game was a long time in coming — 13 years since the last Olympic softball gold match was staged in Beijing. In that 2008 final, Japan edged the United States, 3-1.
In 2021, the two teams met again with the U.S. coming into the game undefeated in Tokyo. Alas, in a tight game, Japan won 2-0 to defend its title.
In a sign of how significant the game was, in attendance was not only USA Softball CEO Craig Cress, but U.S. Olympic and Paralympic Committee CEO Sarah Hirshland and USOPC Chief of Sport Performance Rick Adams.
As it celebrated its Olympics return, softball again finds itself at a crossroads. The sport (along with baseball) will not be staged in Paris in 2024. But hopes are high that the sport will return to the Olympic stage at future Games in Los Angeles in 2028 and Brisbane, Australia, in 2032.
SportsTravel caught up with Cress following the game to discuss the future of the sport and its place on the Olympic program.
Would it be an understatement to say that this was the most significant softball game played in the last 10 years?
Oh, that's definitely an understatement. There's been a lot of great games and this whole competition has been great. I mean, six teams that have been here, just the second day of the competition, where we had a 1-0 game, a 3-2 game in extra innings and a 1-0 game, so just looking at those three games, it shows how much parity is in this sport and how far the sport has come. And you know, the two teams out here, they have so much respect for each other on and off the field. But they both want to win and they're going to play hard. It was a great game.
Softball has been off the Olympic program since 2008. The sport itself seems to be doing good, but what did it mean to have it back here in Tokyo?
Well, first of all, having it back is a dream come true for a lot of young ladies, just for them to be able to play in it. But we also missed generations not being able to play in this Olympic sport. I mean, the groups of athletes, especially from Team USA and even Team Japan that have kept the World Championships going and making them so vibrant the last few years, they missed the opportunity to play here at the Olympic level. This is the pinnacle of it.
The only thing that I could tell you that would have made this better, I can assure you that if we'd had fans, we would have had 37,000 people here, for sure. There's no doubt in my mind. Just from the standpoint that our sport is just so well-respected over here. We played an event over here in 2017 and there were 31,000 people. So, the fans missing out on that was tough, but you know, the important part about these games is that we play in them. They just decided an Olympic championship on the field. And that's the important part.
Softball will be off the Olympic program again in Paris in 2024. What is your confidence level that we'll see it back when Los Angeles hosts in 2028?
It's high, but it's also guarded caution from the standpoint of I think we've done a lot of things right this week. I mean, we proved that our sport belongs. It's a high-quality female sport that's being played at this caliber. I have no doubt in my mind it belongs, but there's other things that belong too, and that's going to be a tough decision for the IOC Program Commission.
The first thing is that hopefully L.A. wants us and I think they will from the local organizing committee because of the ties that baseball and softball have in that community out there. Hopefully we've done enough that the IOC will see their way clear to want us back on the program.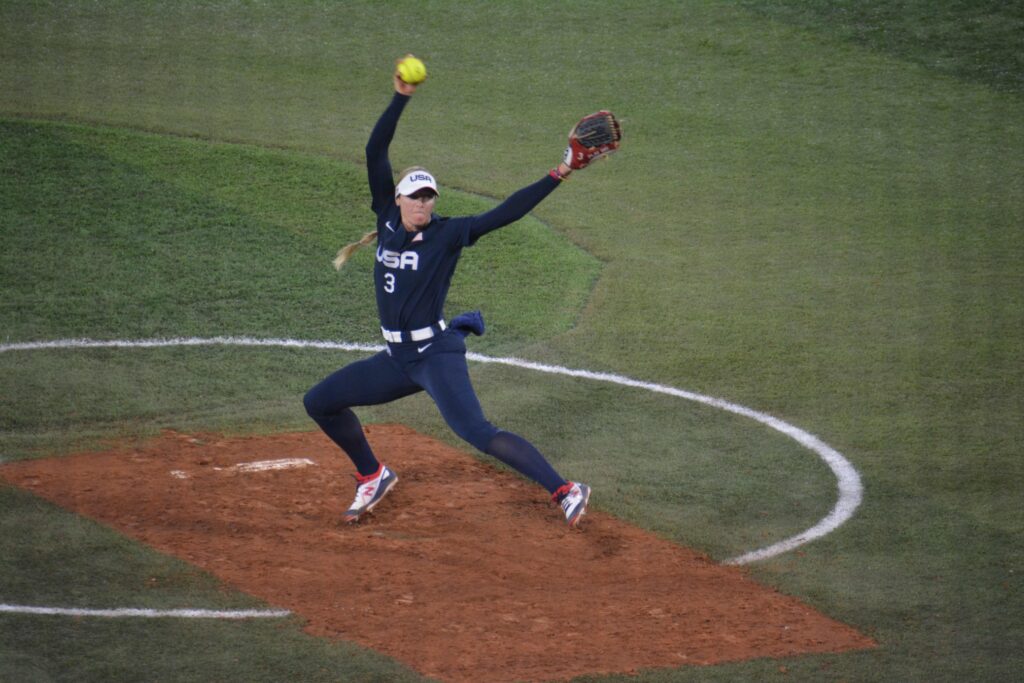 It hasn't been terribly easy for anyone to get to Tokyo. What went into your decision to be here?
Well, first and foremost, just knowing the athletes were going to get here was the biggest obstacle that we had to overcome. When we shut down in 2020, it was like, OK, is it really going to happen? Because of COVID, there was still a lot of speculation yet on whether it would happen.
From my standpoint, I've been fortunate. I'm an executive committee member for the international federation, so I have an IF credential. They really helped me be here. I've been with Team USA from the standpoint of at our offsite hotel where the staff is staying but the World Baseball Softball Confederation and the credential that they give me from IF has allowed me to be here and be a part of all the games that are going on.
What has the experience been like for you so far?
This is my first Olympics. I was in the office before, but I was the one staying back and making sure the grass-roots program was continuing. But I know that it's not going to be my last. We're going to do everything we can in the United States along with this great country that just won an Olympic gold medal in Japan, to make sure that we continue to keep our sport the front of people.