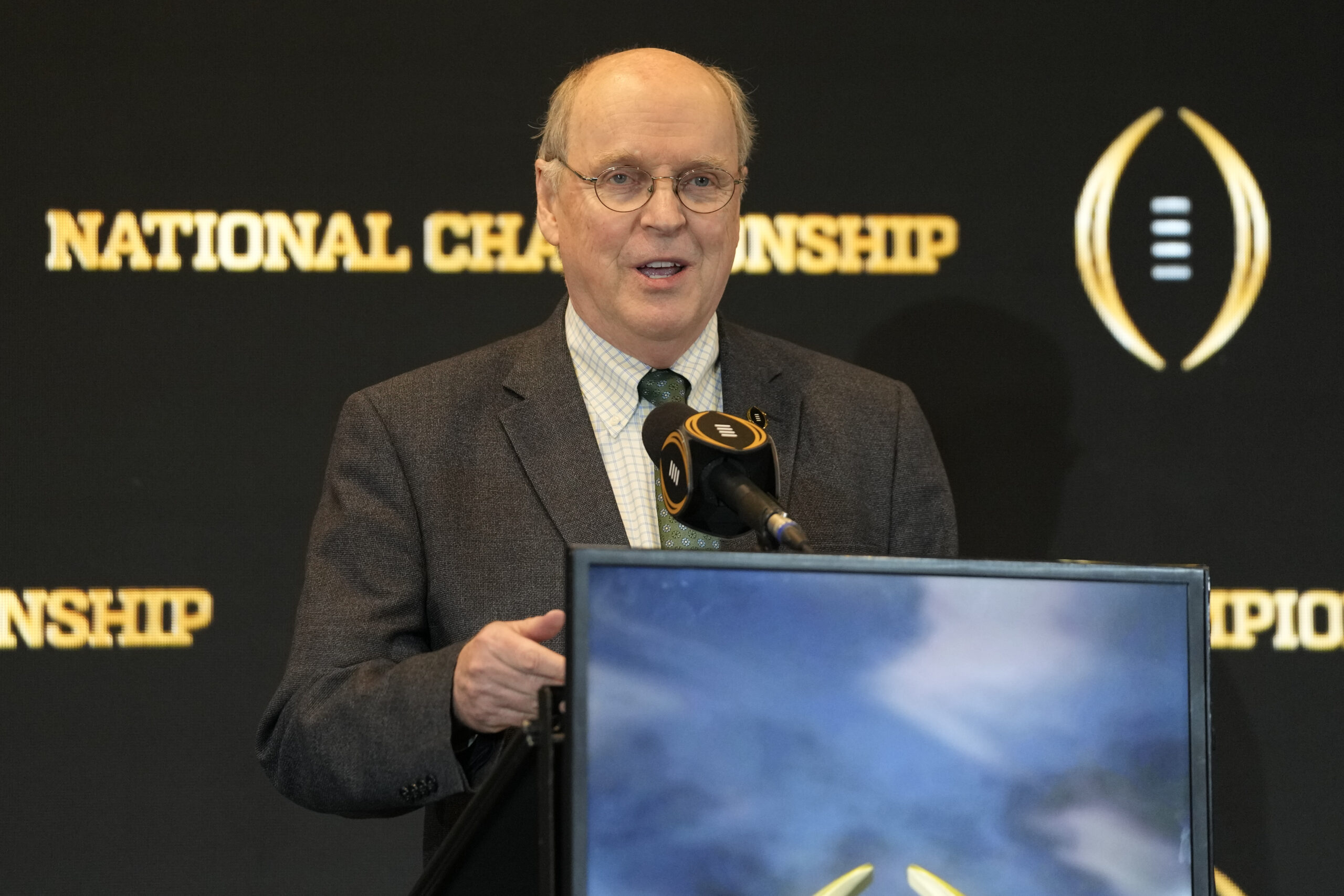 College Football Playoff Executive Director Bill Hancock will step down when his contract expires February 1, 2025, having led the organization through the recent expansion that will bring more teams than ever before into the postseason.
Hancock has been with the CFP since 2012 and at the time of his hire was the only employee, directed to lead a media rights agreement, negotiate agreements with bowl games and championship-game host cities, build a staff, find office space, contact members to serve on the selection committee and draft protocol and procedures for the committee to use.
"My time at the CFP has been a dream come true," said Hancock. "I cherish what I do and the folks I get to work with. And I do love college football. Now I will run through the tape, as the track coaches say, and then I will enjoy whatever next steps are waiting for (wife) Nicki and me."
Hancock will remain in his current duties through the 2023-2024 season. The CFP is slated to expand from four to 12 teams after the 2023-24 season.
"The plan was established several years ago for me to notify the CFP Board of Managers a year in advance if I decided to step aside, in order to provide ample time to plan a smooth transition to the next executive director," Hancock said. "I'm advising the board now, so the new executive director will have a long on-ramp, as he or she prepares to guide the CFP into the 12-team era."
Hancock was the first full-time director of the NCAA Men's Final Four, the first administrator of the Bowl Championship Series and the first director of the College Football Playoff. He began his career in 1971 as assistant sports information director at the University of Oklahoma, then spent four years as editor of the Hobart (Oklahoma) Democrat-Chief newspaper, then 11 years on the Big Eight Conference staff.
"Everyone who is blessed to work with Bill knows he is a highly skilled administrator, strong leader and truly good person. He's a legend in college sports," said Mississippi State President Mark Keenum, the chairman of the CFP Board of Managers. "We look forward to the next year under Bill's leadership and many opportunities to recognize what he has done for the playoff. We will initiate a national search for a new executive director to take over when he steps away, and I anticipate Bill will shift to a new role with the CFP in 2024 to help with the transition to our new executive director."