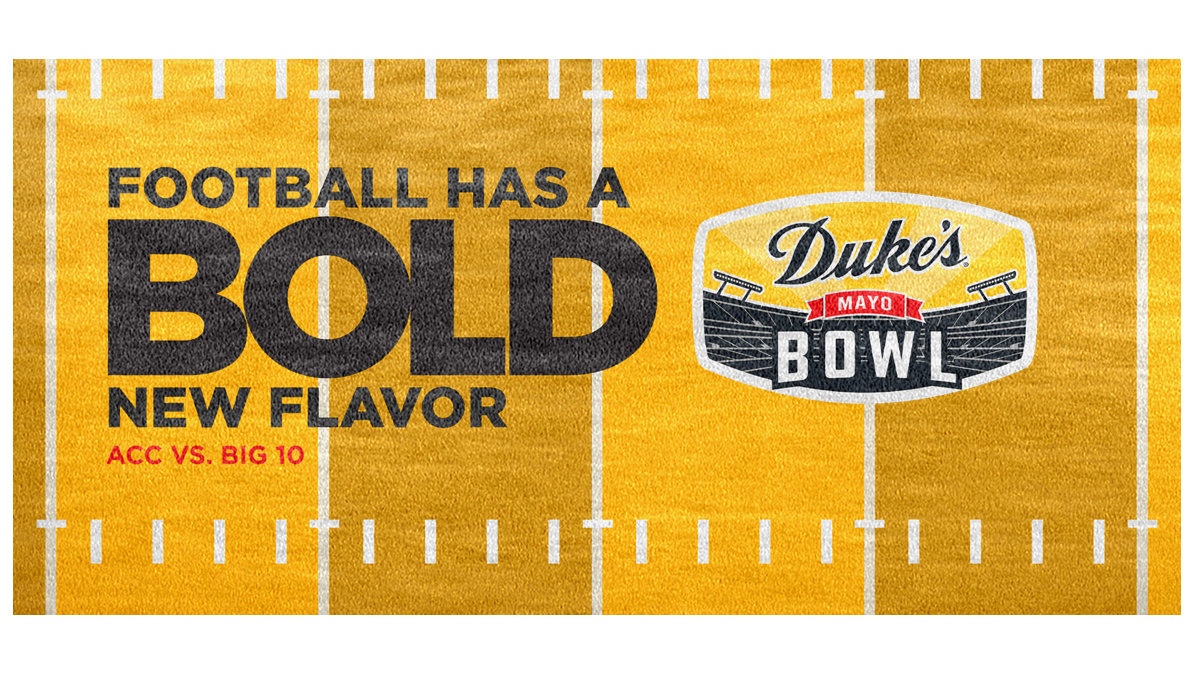 The Charlotte Sports Foundation will have Duke's Mayonnaise as the new title sponsor of the organization's regular-season college football game along with a postseason bowl game played in Charlotte, North Carolina.
The games include the Duke's Mayo Classic on September 26 between Notre Dame and Wake Forest, as well as the 19th annual Duke's Mayo Bowl on a date to be determined at the end of the season featuring a team from the Atlantic Coast Conference against a team from either the Big Ten or Southeastern Conferences.
Both games will be played at Bank of America Stadium. The Duke's Mayo Bowl has traditionally been played in late December; the 2019 game was won by Kentucky over Virginia Tech in front of 44,138 fans.
"CSF is very proud to announce Duke's Mayonnaise as our new title sponsor," said Danny Morrison, executive director of the Charlotte Sports Foundation. "The Duke's brand is synonymous with mayonnaise in every kitchen in the south. Partnering with such a storied, regionally based partner is an energizing opportunity for CSF. We look forward to promoting their iconic brand on a national level, and we're excited to operate the bowl and kickoff games in 2020 and beyond with Duke's Mayonnaise as our partner."
The two games have had an estimated combined economic impact of $145 million to the Charlotte community over the past three years with $78 million in direct spending and 135,000 hotel room night bookings.
"Title sponsors have played vital roles in the growth of the bowl into a premiere event in Charlotte each year and one of the nation's most successful bowl games," said Johnny Harris, board chairman of the Charlotte Sports Foundation. "We are proud to have Duke's Mayonnaise as a partner to continue the tradition of excellence this bowl has established. The Duke's Mayo Classic and Duke's Mayo Bowl are directly responsible for supporting hard-working members of the Charlotte community in industries that desperately need it."
The Charlotte Sports Foundation was created in 2013 as a combined entity of Charlotte Collegiate Football and the Charlotte Regional Sports Commission. The foundation's future regular-season football games include East Carolina vs. Appalachian State and Georgia vs. Clemson in 2021, and North Carolina vs. South Carolina in 2023.