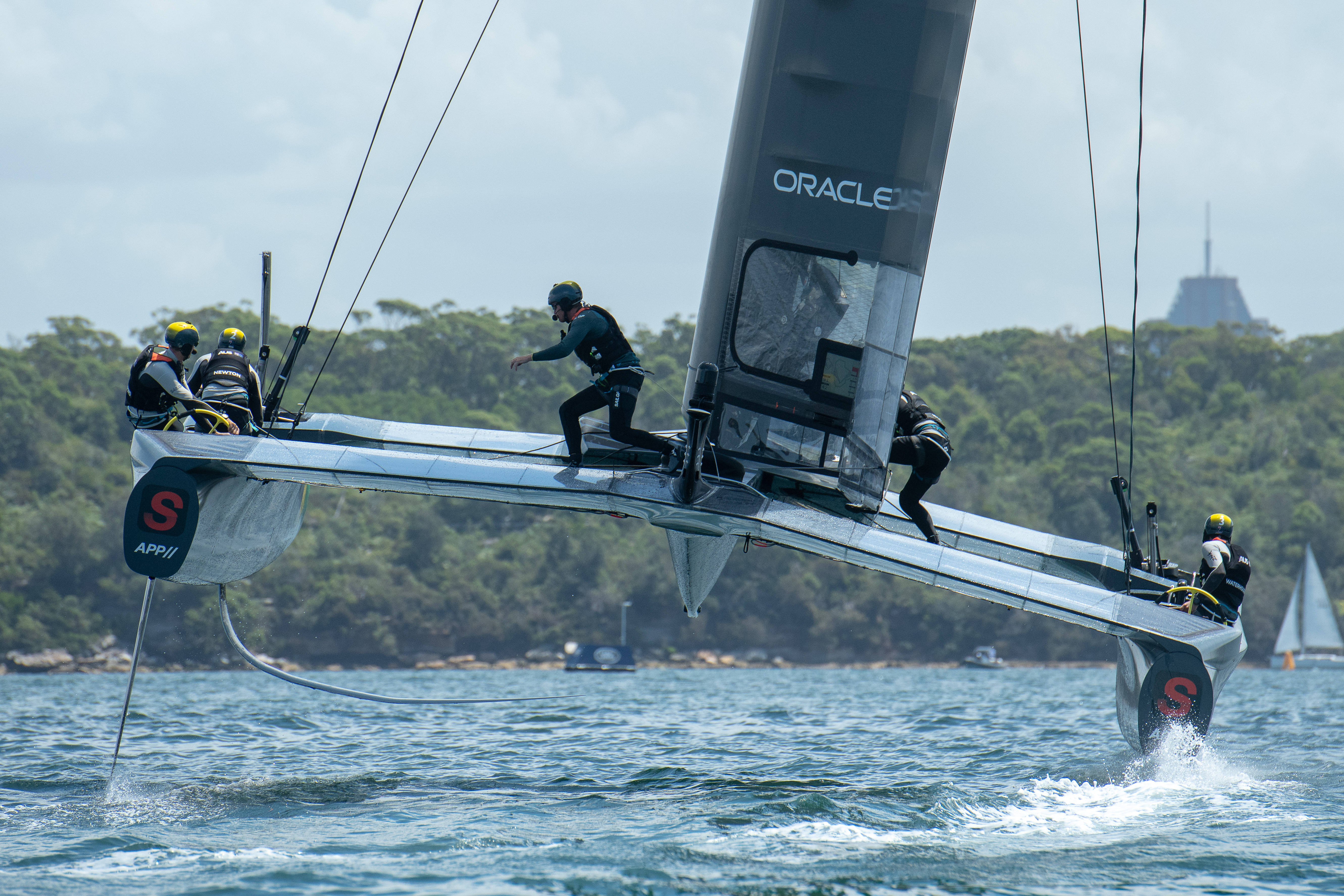 SailGP's 2022–2023 schedule will include a weekend in Chicago at the Navy Pier for the United States Sail Grand Prix for the first time as the initial 10 events have been announced.
The first eight events of the 10-race schedule were unveiled this week with organizers saying more events will be added. Seven events will take place in 2022 and the remainder in the first quarter of 2023. The championship kicks off for the second straight year in Bermuda with the Bermuda Sail Grand Prix before heading to Lake Michigan in June. Both Bermuda and Chicago are two-year deals that will see the league return in Season 4.
The championship in the 2022–2023 season will welcome Canada and Switzerland, joining teams from Australia, Denmark, France, Great Britain, Japan, New Zealand, Spain and the United States.
"When Larry Ellison and I came up with the concept for SailGP, we envisaged a league with the best athletes in the world, racing in equal high-tech boats that are extremely fast, creating exciting, close to shore action, and with a regular season for our fans to truly engage with the sport globally," SailGP Chief Executive Officer Sir Russell Coutts said. "We set ourselves a five-year goal but to sit here in Season 3 with 10 teams on the start line — including two new franchised teams – an expanded season calendar, an impressive collection of commercial and broadcast partners, purpose and impact at our heart with a positive impact on the environment and an immersive fan experience through our broadcast and gaming offer, I simply couldn't be happier with what has already been achieved."
All host cities in Season 3 will sign the league's Climate Action Charter and commit to local impact projects focusing on clean energy impact and wider ocean conservation. Running concurrent to the championship trophy, the Impact League will return and track positive actions teams make to reduce their overall carbon footprint and help accelerate inclusivity in sailing. The end result of the season is two podiums, one for sport and one for the planet and the prize fund going to the team's purpose partners, which the cities will also contribute towards for the first time. The league will continue to give opportunities to female athletes as part of its Women's Pathway Program and work through SailGP Inspire to introduce young people from diverse backgrounds to the sport and give career opportunities.
The 2021–2022 season will conclude with the U.S. Grand Prix in San Francisco on March 26–27. The U.S. event in SailGP's inaugural season was held in New York City.
SailGP 2022–2023 Schedule
May 14–15, 2022: Bermuda Grand Prix
June 18–19, 2022: United States GP, Chicago
July 30–31, 2022: Great Britain GP, Plymouth
August 19–20, 2022: Denmark GP, Copenhagen
September 10–11, 2022: France GP, Saint-Tropez
September 24–25, 2022: Spain GP, Andalucía – Cádiz
November 11–12, 2022: Dubai GP
2023, Date TBA: New Zealand GP, Christchurch