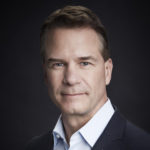 The head of the new Toronto Defiant in the Overwatch League is one of the most high-profile sports executives to make the leap to esports
There is no question that esports are becoming more mainstream by the day. Traditional sports venues are hosting esports events, blue-chip sponsors are increasingly on board and teams are treating their players no different than their counterparts in sports that been around for generations. But another sign of that convergence is the people from traditional sports who are playing increasingly important roles in esports organizations. And there was perhaps no better example of that than Chris Overholt, who in September announced he would become president and CEO of OverActive Media, the group that had been awarded a Toronto expansion team in the Overwatch League. Overholt's sports bona fides are considerable having served as the CEO of the Canadian Olympic Committee since 2010. Before that, he held a variety of executive roles with the NFL's Miami Dolphins, the NHL's Florida Panthers and Toronto Maple Leafs and the NBA's Toronto Raptors. Now he is overseeing the newly named Toronto Defiant in the Overwatch League, which next year expands to 20 teams, up from 12 in the first season. In this interview with SportsTravel's Jason Gewirtz, Overholt discusses his shift to esports, the challenges of building a brand and fan base from scratch and the future of esports in the Olympic Games.
You just finished almost eight years in the Olympic movement and have had a career in professional sports. How did this opportunity come about?
Like a lot of things in life sometimes, it was a wonderful accident. A couple of years ago I was introduced to [Overwatch League Commissioner] Nate Nanzer and Mike Morhaime and Pete Vlastelica at Activision Blizzard. I was introduced to them through a mutual friend and spent a few months talking to them a little bit about the Overwatch League and what they were building and what the strategy was for it. And in the course of those conversations I became quite interested in the space and the thought they were putting into all of this. It was really impressive. I was completely blown away by the work that Activision Blizzard does generally. They are, in my estimation, the unparalleled leaders in game development. The culture and the craftsmanship that they put into everything that they do is impressive to millions around the world and certainly has been mind-blowing for me. But mostly I was super impressed with the people. And so we spent a few months talking about that and me learning a lot about the space. But I had a full time job working with the Canadian Olympic Committee. And then out of nowhere I got a call from Sheldon Pollack, who is the chairman of OverActive Media and somebody that I've known for 20 years. He invited me into this conversation. And over a period of a few months it became clear to me that I didn't want to miss this opportunity again. When he let me know that they intended to bid for a Toronto Overwatch League franchise, I committed right there to help them do that. And then over time that evolved into the conversation about me being a partner in it and having the chance to lead it every day. So I've been excited about the space for a couple of years and Sheldon and the other partners just gave me the opportunity to jump in.
How much familiarity did you have with esports?
In that process of learning more about Activision Blizzard and about what they were working on, to be smart in those conversations I did a lot of research about the evolution of the space and about some of the trends that were showing up. There were a lot of reports that were being written two years ago that most of us in traditional sports frankly weren't paying a lot of attention to. As I dug deeper into it, the number of declared enthusiasts for esports around the world was growing and it seems to be set to eclipse 1 billion people in the next year. The sponsor and ad dollars kept growing at a compound annual growth rate of north of 30 percent the last couple of years and the overall audience members are the same. As I dug into it, it became quite apparent that this was going to be something. And of course there were others that were miles ahead of me. We've watched teams and different owners get involved in all of this in different ways over the last couple of years. What I think really crystallized it for me was the approach that Activision Blizzard was taking in the construct of the league and the business proposition of being an investor in a city-based franchise owner inside the Overwatch League. The goals that they built for enterprise growth and revenue sharing—all of these things made sense to us as an ownership group.
Your team's name will be Defiant and you unveiled the name and logo recently. Walk us through your process to come up with a team name and brand identity.

I think we announced that we had won the franchise on a Thursday and less than 12 hours later we were on the phone with Jeff Kaplan, the executive producer of the game, and his team starting to talk about team identity and naming and the process that we needed to go through. Less than a day later we had a block of us in a room. We engaged with an agency that we knew and brought in some incredibly creative people. We spent a lot of time as you do when you're building out a brand strategy talking about what it wants to be and what's going to be defining of the brand and how should that fit. Mostly we spent a lot of time talking about the city of Toronto and how we all thought about it. It was a really diverse group at the table—lots of age representation. It was fun just to talk about the city and the way we've watched it grow and evolve over the years. Somebody said it really well that Toronto for a long time used to sit side stage. People would refer to it as "Little New York." I once heard a friend of mine refer to it as a New York built by the Swiss.
What we all kind of agreed—and it was particularly apparent to me having lived outside the city for seven years and then coming back—that the city has grown and matured and it's no longer side stage. I've been fortunate to have been traveling all over the world for the last few years and had a chance to speak to people about our great country and about our city. And all of them say the same thing if they've been there: It's just a fabulous city, truly a global city. I think in a lot of ways it's our best kept secret in Canada and in the world in some ways. So we talked about that and how great the city is, but we also talked about the grittiness of it. There's a resilience about this city and about the people in it. We're a mosaic of peoples from around the world. It's by its nature inclusive and diverse. Everybody has a story to tell and it's usually one of resilience and enduring and all those things started to make sense to us.
"As I dug deeper into it, the number of declared enthusiasts for esports around the world was growing and it seems to be set to eclipse 1 billion people in the next year."
So as we started to think about team name, we landed on defiance and not in a rebellious way or from the perspective of being angry, but that grittiness and that resilience and just refusing to be kept down. The city has emerged in that way over the last 10 years. You just can't keep a great city down and we landed on that and then we just put some definition around that and then we handed it off to the experts. It's been really nice and affirming talking to some of our other team owners and how complimentary they've been about the work that our team has done. It's quite validating, so we're really excited about it. It's going to be fun to watch it grow and develop.
I think the logo looks pretty sharp…
Thanks. You know, the measure of all things is will you wear it on a hat and we've had a couple of fans already tattoo it on their body. So it's awfully cool.
One of your tasks here is building up a fan base from scratch, something you experienced with the NBA's Toronto Raptors. Are the lessons learned from that experience at all applicable with this venture?
Well, yes, for sure. One thing I will say to acknowledge it is the fan reaction to all of what we're doing—even in the brief time we've been doing this—has just been terrific, quite overwhelming. Within three days we had 10,000 Twitter followers. That was before we announced the team name and the visual identity and all the work that we've done and released since. That number has grown to be 24,000 in three or four weeks. We're quite overwhelmed and so appreciative of the support that our fans have given us already. And then recognizing that we wanted to do something for them as part of the unveiling, we put together an event a couple of weeks ago and we knew the event venue that we wanted to use, but it only held 500 people. So we put out about 350 dedicated invites for our core fan base and they were gone in 14 minutes. We're all kind of blown away by the support that we're already garnering and we really want to make sure that we do right by that. So we're quite conscious of the steps that we're taking as we build this brand out.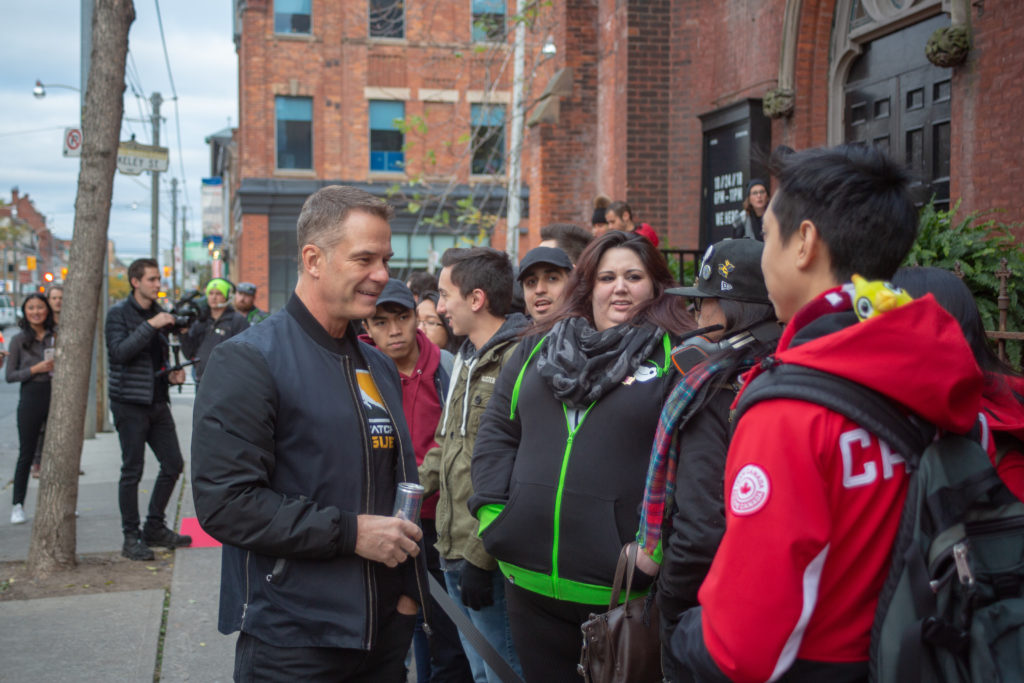 There are things that, candidly, I've needed to be educated on around this fan base and how they think of the teams and the brands that they support. It's an entirely different language for me that I'm learning and how I speak to them and where we speak to them as an organization is different as well. This is different than building a Toronto Raptors fan base. As far as the core community, they're miles ahead of us. They know more about the game, about the heroes that live within the game, about the competitive landscape that exists among the players. They're miles ahead of our global understanding of the league.
On the other side, and this is where I think we have most of our work to do, we have to convert what I'll call casual fans—people that are curious about the space or about the league, interested in the Toronto Defiant because perhaps their kids are pointing them to it, curious about esports generally or maybe they were video game players a long time ago as kids and now are starting to realize how the space is emerging. We have a big job to do with those casual fans to create an experience for them that they can feel attached to as well. So on one hand, we've got the core audience that might know more about the game and the subtleties of it than we do. And we have to honor that. On the other hand, we've got conversion work to do as it goes to taking the casual fan and getting them excited about being involved with our brand and perhaps excited about attending our events when we go forward in that way.
In 2020, Overwatch teams will be required to have a permanent venue to play. What are you looking for in a venue?
We're thinking about that right now. We've spent a couple of days talking with our colleagues from around the league about the in-venue experience that we're going to want to create in 2020. We're going to be hosting games in our market. What does that experience look like for that core fan and how do we need to make sure we give them the experience that they would expect? Similarly as we're talking to new partners and a new fan base, what does that need to be for them and how do we find a venue that fits all?
We're in a very fortunate place as the family that is invested in us and is our principal owner, the Kimball family in Toronto, has investments in a restaurant group and they have investments in some other venues as well. So we're exploring what all of that could look like, but we think we might have a little bit of a head start on others for a venue based on some of what the Kimballs are involved with. I'm going to spend a lot of my time in the next weeks starting to think through that in more detail. But certainly long term we're imagining that, just like the early days of the Raptors when John Bitove announced not only were we launching an NBA team, but we were going to build them a home, as owners we've been talking about what we need to do in that context. We're not just focused on the building or the acquisition and the building of the Toronto Defiant franchise. We are intending to build a professional esports company that holds many assets, not just the Overwatch League franchise. And if we're going to do that, then logically we should have a home to play in. So as this goes along, we'll see how it develops.
Similar to what we discussed before about the fan base, let's talk about sponsorships. When you're talking the NFL, NHL, NBA or the Olympics, brands know what they're getting. There's lots of talk in esports about brands needing to be authentic. What's your approach going to be to seeking sponsorships?
Well, you're authentic if your fans say you're authentic. That's not an act you can put on. We just need to take our lead from them. We need to make sure we understand what they expect of us. We need to marry that, of course, with our business objectives to sustain the franchise and build the momentum that we need. I think we're off to a good start. I think our fans would tell us that that's true, and that's going to have to be an everyday conversation with ourselves and with them to make sure that we're checking ourselves along the way.
After that —and as we'll need to help everybody understand—this is no longer something off on the side stage. Much like the city, this space is emerging. The league is emerging and then what comes with that is an expectation that we have partners involved in it and then invested in it that can help us grow it and make it strong for our fans and for the business. What I really liked about this whole model is we have the best people in the world who make the best games in the world at Activision Blizzard leading the way on the product side. And then we have some of the smartest people from, in many cases, mainstream traditional sport. This league is already populated with expertise from the NBA and the NFL and other leagues. These are the greatest leagues in the world and now they're working on our projects side by side with us as a franchise holder. So it's a pretty powerful combination. And I'm very confident that when we all put our minds to it, we're going to land this nicely for the business side of it and for the fans as well.
The league is expanding to 20 teams next season from 12 this season, including a new team in Vancouver. Does that become a natural rival for you?
I think so. We had dinner recently with those guys and we were jibbering at each other a little bit, which was fun. But I think our fans will tell us who are natural rivalries are and some of that might logically spring from some of the players who play on different teams. You might know that our coach is the former coach of the London Spitfires. So I certainly would expect that there'll be a bit of a rivalry that could emerge out of that. But there's no doubt that as a geographic rival, Vancouver will be part of that conversation as well. And I'm sure we'll work together as organizations to explore that.
We know what kind of driver traditional sports have meant for sports tourism—fans travel to watch their teams at all levels. Will esports have that power as well to get people traveling to see live events?
Oh yes. I think it's undeniable. Overwatch is by nature a league and a game that's built to be inclusive and diverse. The league has been built out as a global strategy. We have four teams in China, we have London, we have Paris, we have Seoul and I suspect more growth. There will only be eight more teams awarded inside this league, but by the time we're done at 28, there will be truly a global league here. It'll be the first of its kind in that context. I think that will inspire a ton of travel over a period of time. I think as these rivalries get built and as these organizations firmly get the legs under them and get established and particularly as they get established in their own venues, then the power of the city's attraction coupled with the power and audience for esports—it has all the potential to be really quite explosive. We're going to spend some time talking about that with Tourism Toronto and the city and what we can do together to advance that conversation. Because I think it's a wonderful platform for all of us to be advancing.
"There will only be eight more teams awarded inside this league, but by the time we're done at 28, there will be truly a global league here. It'll be the first of its kind in that context."
You're in a unique crossroads on the debate of whether esports belongs in the Olympics having been in the movement for nearly a decade. Do you see a space for esports at a future Olympic Games?
I do, for a number of reasons. There's already an indication that the International Olympic Committee is interested in this space. I was invited to speak on a panel in Lausanne this past June and was there for a couple of days. This was an event that was co-hosted by [IOC President] Thomas Bach and Rick Fox and it really was the IOC bringing the esports community together. But it was a great couple of days and I think it became evident to everybody the potential that exists for the industry and the organization to think about working together. There was a StarCraft event that took place before Pyeongchang and a young Canadian woman actually was the winner. And the Asian Games actually took it on as part of their program just a couple of months ago. So I think all signs point to a growing interest in the space on the part of the international sport community. There'll be some boxes to tick and some work to do to make sure that it works for everybody, but I think that momentum will continue. And let's not lose sight of the fact that Casey Wasserman sits on the Activision Blizzard board and as the chair of LA28, that might just make some of those conversations a little bit easier as they explore potential. So I think it'll be fun to watch. Certainly something to keep an eye on. I think LA28 would be the most logical place to open that door.
You are perhaps the most high-profile traditional sports executive to make the leap full time to esports. What has the reaction been from your colleagues in that world?
So it depends on their age typically. [Laughs.] If they are my age or any older, they're like, "What the heck's going on?" But joking aside, it's been really great. I have a lot of people that I've known and worked with over a lot of years and everybody's been so wonderfully supportive. I think they all know this was going to be a process of building and developing and a need for patience and persuasion and those people who know me know that's exactly what I like to do. I like to be involved with projects that are either building or rebuilding and personally, everybody's just been wonderfully, wonderfully supportive. I can tell you that those that are much younger than me and those that I've known who are, in some cases 15, 20 or more years younger than me, they would be happy and excited to be involved with us. I've had a lot of people reaching out to ask how they can be involved and how they can help and that's wonderful and very flattering in a number of ways. So, we'll see where it takes us. But yeah, it's a little mixed bag.
I can say I got a note from my dad yesterday and from one of my dad's friends. My father is 79 years old and he can't stop talking about esports right now. It's pretty funny. So once you get into it with people and you help them understand the potential of it and the trends that have been emerging in the last few years, I think there's going to be a lot of people that are along for this ride. In the end it's going to be great.
Well, you'll have to get your dad a Defiant hat!
[Laughs.] He's already got one of those.