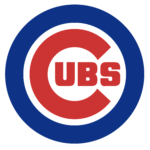 As electric bikes and scooters have become more prevalent, it's perhaps no surprise there is now a sponsorship arrangement with a professional sports team. Major League Baseball's Chicago Cubs have announced that they are partnering with Swagtron as the team's "official electric bike, scooter, skateboard and hoverboard" for the 2019 season.
The two organizations will begin providing content for fans in November when the team will deploy its mascot, Clark the Cub, spreading gifts across Chicago while riding around the city on Swagtron bikes and scooters.
"We're thrilled to welcome Swagtron to our team and look forward to showcasing their products starting this holiday season," said Alex Seyferth, vice president of the Cubs' Marquee Sports & Entertainment. "Their innovative bikes and scooters are perfect for riding locally to and from Wrigley Field and around the neighborhood. Not only are their products fun to ride but through this unique partnership, we are creating exciting activations and content we believe Cubs fans will enjoy."
For the 2019 season, the Cubs will offer a free bike valet service at Wrigley Field that will include an official Swagtron electric bike and scooter charging station. Swagtron products will also be available for purchase at the official Cubs Stores located at Gallagher Way (adjacent to Wrigley Field), Michigan Avenue in Chicago and at the Sloan Park Team Shop, the team's spring training facility in Mesa, Arizona.
"Even though electric bikes and scooters are practical, efficient modes of transportation, there's something just plain fun about riding them that I think the kid in all of us really connects with," said Swagtron Chief Marketing Officer Jason Wakefield. "I think it's a lot like baseball in that way."