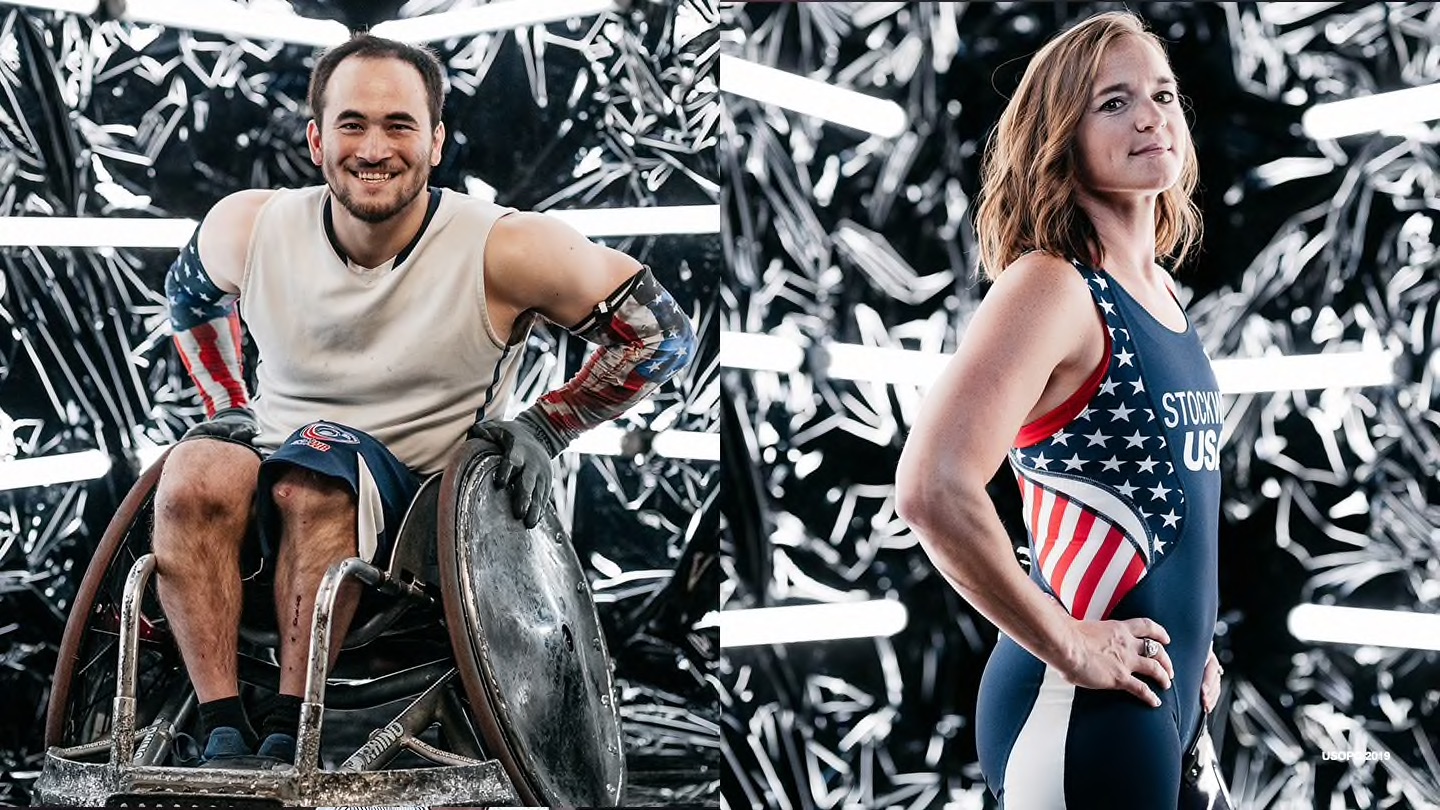 Wheelchair rugby player Chuck Aoki, a two-time Paralympic medalist, and paratriathlete Melissa Stockwell, a Paralympic bronze medalist, will serve as the Team USA flag bearers at the Opening Ceremony of the Paralympic Summer Games. The ceremony, which will be held August 24 at Tokyo Stadium, will be broadcast live on NBCSN from 7:00 a.m. to 10:00 a.m. ET.
Aoki and Stockwell were chosen by a vote of Team USA athletes. They will become the first duo to serve as flag bearers after recent rule switches by the International Paralympic Committee allowed for the promotion of gender parity in the ceremony. The International Olympic Committee had earlier adopted similar changes for its Opening Ceremony.
Aoki will be appearing at his third Paralympic Games and helped lead the U.S. to a silver medal in 2016 in Rio and a bronze medal in 2012 in London.
"Being selected flag bearer is such a stunning honor that I never expected," said Aoki. "We have an incredible group of athletes in our delegation and to be selected by my peers is amazing. I also want to thank my family and my teammates for all of their support. I would not be in this position or be the athlete I am without them. When I am bringing in the flag, it is for all of them as well."
Stockwell, a U.S. Army veteran who lost her leg in combat, won the bronze medal in the inaugural Paralympic triathlon event at the Paralympic Games Rio 2016 alongside teammates Allysa Seely and Hailey Danz. She also competed in swimming in 2008.
"I am so honored and humbled to be chosen by my peers as one of the flag bearers for Team USA," Stockwell said. "As a veteran, carrying the American flag and representing my sport (triathlon), my country, my Paralympic family and my team — that is an incredible honor. The Paralympics are a showcase of what we can overcome with the power of the human body and the human spirit, and I'm just so proud of where my story has brought me. I'm proud to have the opportunity to represent Team USA at the Paralympics, and I'm ready for Team USA to showcase our athletic ability to the world."