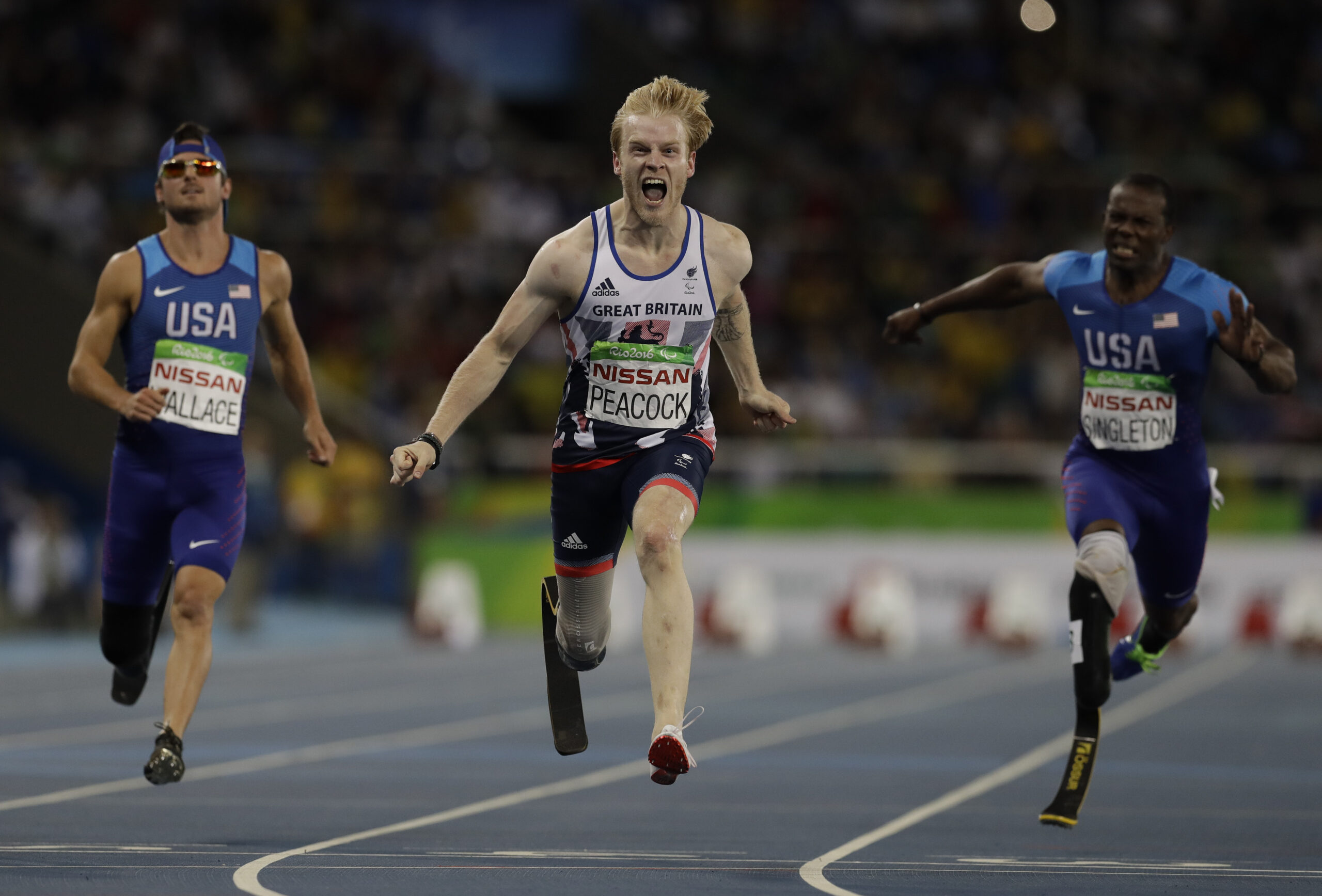 For years, the Paralympic Games has been one of the pinnacle events for the adaptive sport world, regardless of whether or not it received anything similar to the attention and coverage that the Olympic Games receives on a bi-annual basis.
This year the tide is starting to turn as more than ever before, Paralympians will be broadcast throughout the United States and the world with an unprecedented amount of coverage and attention, something that has been enthusiastically received within the adaptive sports community.
"In speaking to our athletes, they are beyond excited that it's getting so much coverage," said USA Volleyball CEO Jamie Davis, whose organization is the national governing body for the sitting volleyball program. "Our Paralympians work as hard as our Olympians. And for the world to be able to see them and the athleticism they have and the work they put in, it's truly wonderful for them to be able to share that with the rest of America."
When the Tokyo Paralympics begin on August 24, NBCSN will air the Opening Ceremony live — just like the Closing Ceremony on September 5. During competition, NBCSN will have daily coverage from 9 p.m. to 9 a.m. ET from Tokyo, part of 1,200 total hours of coverage across all platforms on NBC and its affiliated networks and streaming sites. There will also be six windows of coverage on NBC. three of which will air in primetime — a Paralympics first.
"It means a lot," said Dan Cnossen, who at the 2018 Winter Paralympic Games won gold in biathlon, five silvers in biathlon and cross country, and a bronze in cross country. "It's validation of the hard work that we put in just like Olympic athletes and the measure of the exciting competition just like the Olympic Games. I'm excited for it. I'm hoping that people in the United States and across the world tune in to watch the Paralympics. It's remarkable what these athletes just like the Olympic athletes can do."
Broadcast Deals
In total, the Games will be covered by more than 150 television, radio and online outlets in a record 177 territories. Live coverage from 21 disciplines across 19 sports will be available to broadcasters by Olympic Broadcasting Services.
"I am confident we will break all viewing records for the Tokyo 2020 Paralympic Games," said Alexis Schaefer, the International Paralympic Committee's commercial, partnerships and broadcasting director. "The role of broadcasters in screening the Games has never been more important given there are no international spectators and limited domestic crowds. But the increase in the number of broadcasters and their levels of coverage is testament to the appeal of the Paralympic Games and the elite sporting performances of Para athletes. … Broadcasters are also telling the stories of Paralympians to inspire the next generation, challenge biases and stereotypes."
The coverage will also be able to promote more sports such as sitting volleyball and help in recruiting new athletes — "For them to get such exposure is wonderful," Davis said, adding that the expanded broadcast attention could also help the push to include beach para volleyball as part of the program for 2028 in Los Angeles.
One of the sitting volleyball players, Lora Webster, remembers when the Paralympics got "like an hour and a half that covered the Games en masse — it was on the Outdoors Network or something." Now as a three-time Paralympic medalist winning bronze in 2004, silver in 2008 and gold in 2016, she has seen how Paralympic sports have grown in popularity.
Like other athletes who will not be able to have family and friends by their side in Tokyo because of COVID-19 restrictions on travel, Webster said the additional coverage will be a bonus in an unusual year. "The cool thing about being on this team now for 18 years is that I've seen how much not only the U.S. program has grown and awareness in the U.S. has grown, but worldwide how much more recognition Paralympics have gotten," she said. "It makes all the effort and all the absences for me, for my family, all worth it because you know that people can't be there cheering for you. It's just an awesome thing to have friends and family who can't make it so much easier for them to see us."
Paralympic Spotlight
The United States Olympic & Paralympic Committee is getting involved as well in spotlighting Paralympians more than before. U.S. Paralympics Cycling, U.S. Paralympics Swimming and U.S. Paralympics Track & Field merchandise are now available to purchase through the Team USA shop for the first time. Toyota, NBC's presenting partner of the Paralympic Games broadcast, has also pledged nearly $5 million in direct support to Paralympic athletes competing at the Tokyo 2020 and Beijing 2022 Games.
"Any exposure is great exposure," said Oz Sanchez, a Paralympic handcyclist and triathlete who is a six-time medalist across three Paralympic Games. "What I'm more excited about is the fact that it now has taken place, the steps are being implemented and I'm really just excited to see how this could help the (Paralympic) movement.
"As athletes in the U.S., I know this pertains well at the Olympic and Paralympic side, having a living as an athlete is a difficult thing to achieve outside of sponsorships. To get to the sponsorship level, you have to be a world champion. And so having the exposure of the Paralympic Games will help sport in general for both sides. At the end of the day, I'm super excited as to what can happen going forward in the U.S. market."