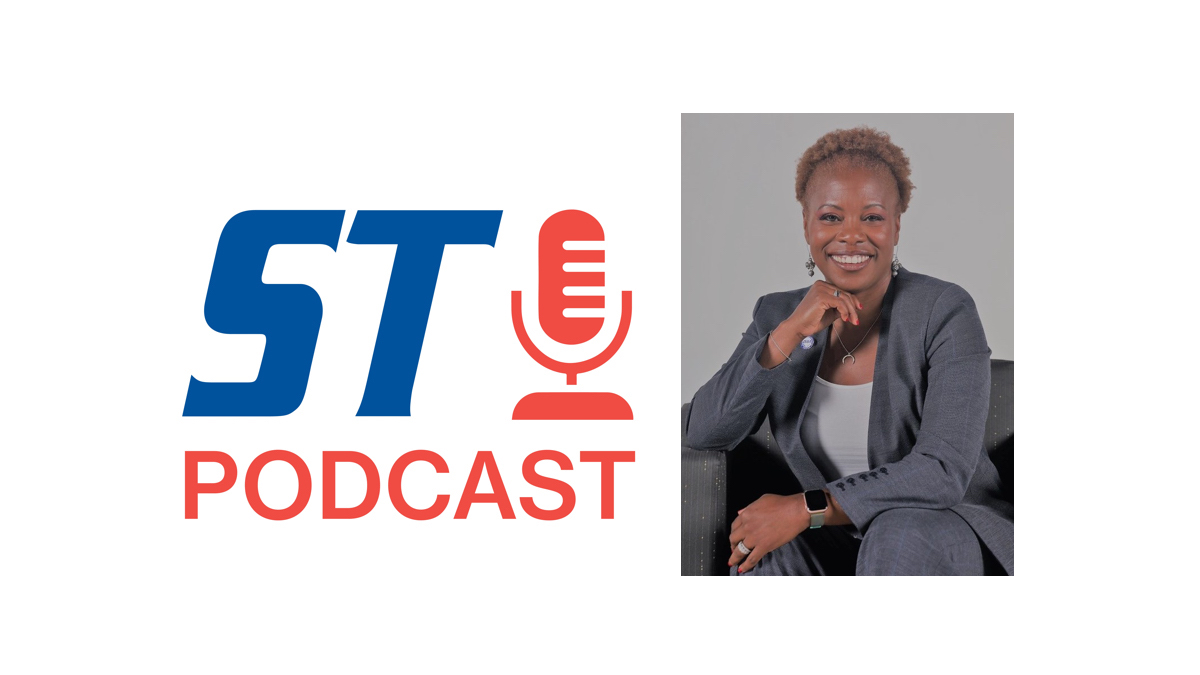 When the Central Intercollegiate Athletic Association announced that it was moving its annual men's and women's conference basketball tournament to Baltimore after 13 years in Charlotte, North Carolina, it sent shockwaves through the collegiate landscape. The event, which attracts about 100,000 people with an estimated economic impact of $50 million has become about much more than basketball or even economic development. The ancillary events surrounding the tournament that crowns champions from 12 Historically Black Colleges and Universities is a career expo, a party, a reunion, a cultural exploration, an experience. At the helm of the conference is someone who has seen her own success on the court and off — Commissioner Jacqie McWilliams. When she was hired nine years ago, she was the first Black women to lead a major collegiate conference. Today, she is one of four, progress that she says is not satisfying enough.
Before joining the CIAA, McWilliams spent nearly a decade at the NCAA managing NCAA championships, including both the men's and women's Division I Basketball tournaments. As a student, she was also a two-sport athlete at Hampton and was a member of the Hampton University 1988 NCAA Division II Women's Basketball Championship team, freshmen player of the year in 1988 and player of the year for CIAA volleyball in 1990.
With that vast background, McWilliams knows what it takes to produce a successful tournament. With the 2022 tournament set for February 22–24 at Royal Farms Arena, she and the CIAA have high hopes for the event's new home. In this conversation with SportsTravel Managing Editor Matt Traub, McWilliams discusses the move of the event from Charlotte, what has made the tournament such a tourism draw, the progress in DEI efforts at the highest end of collegiate sports and the future of college athletics.
Among the topics featured in this episode:
What the basketball tournament means for the CIAA (2:05)
How the move to Baltimore came about  (3:21)
Fan reaction to the change of host city (4:50)
The importance of ancillary events to the tournament  (6:25)
How the league considers changes to the event schedule each year (8:44)
How the tournament works to inspire interest in HBCUs (11:17)
The recent attention paid to HBCU athletics on a national level (13:21)
The growth in popularity of women's basketball (17:20)
Is she pleased with where diversity, equity and inclusion has come at the NCAA? (19:18)
Changes in governance at the NCAA and how the CIAA is positioned for those shifts (21:13)
What is she most excited about for the tournament? (23:58)