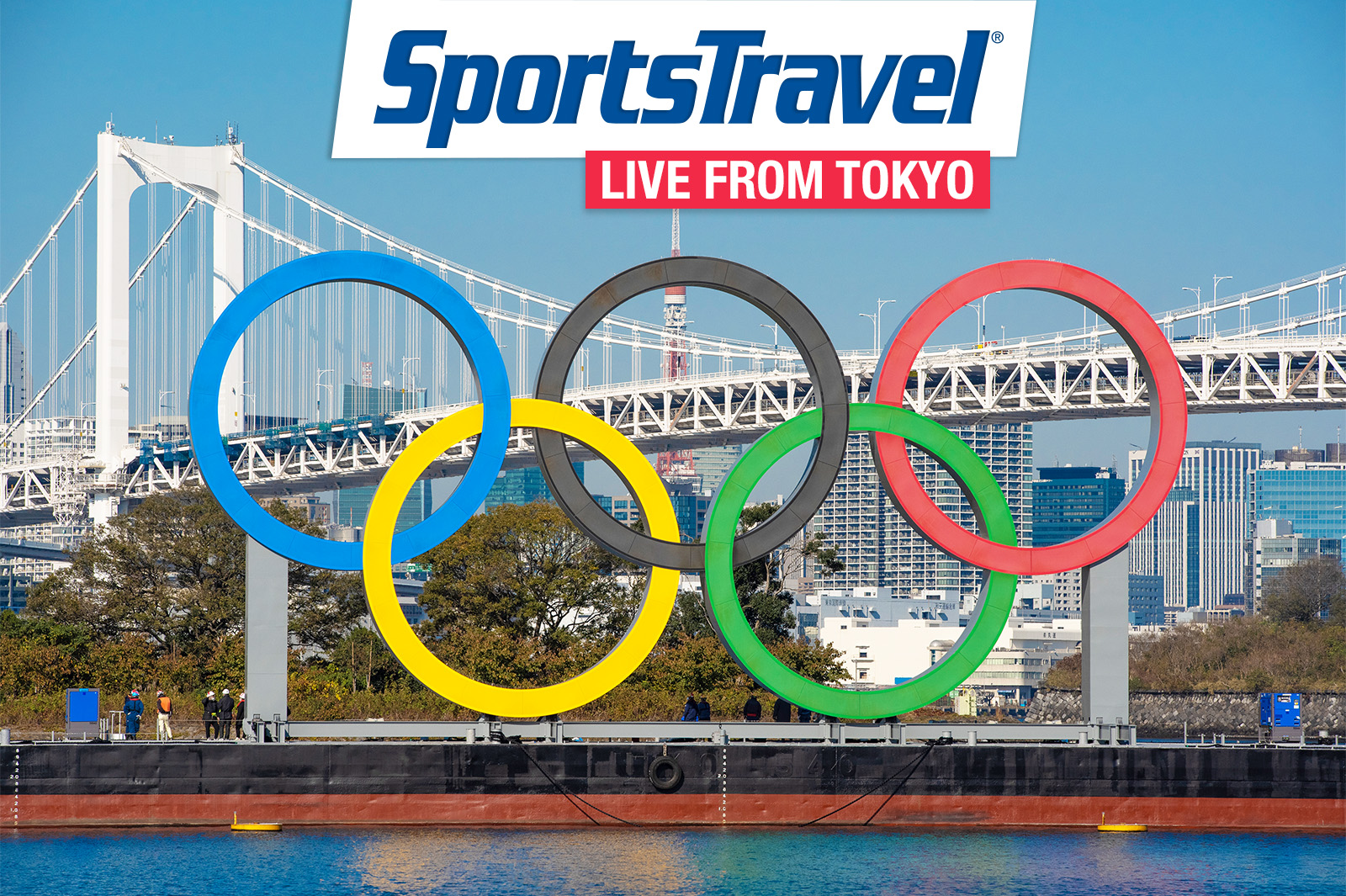 Get the latest news on the Olympic and Paralympic Games here from the editors of SportsTravel, who were in Tokyo and now are reporting from back home as the 2022 Olympic and Paralympic Winter Games in Beijing approach.
With about 90 days to go until the start of that 2022 Olympic Winter Games in Beijing, organizers said they are continuing to work out logistics such as limited flights into China for stakeholders and have yet to establish capacity limits for Chinese spectators as they wait to see how COVID rates may affect those numbers.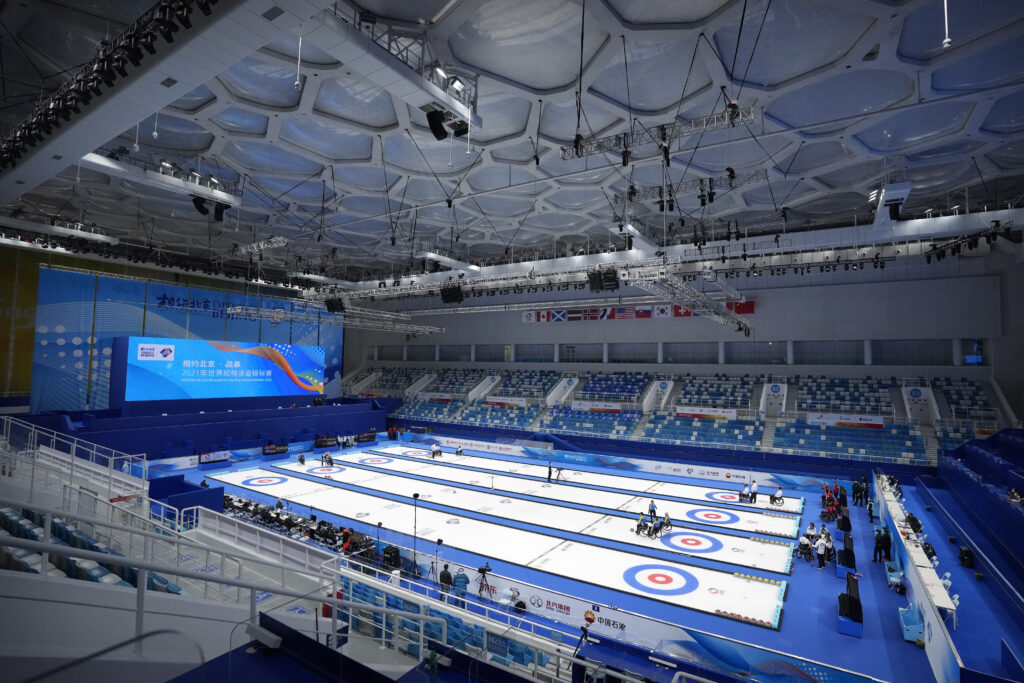 But during a briefing with international media, organizers said that 15 recent test events have shown the venues to be in good shape, with seven more test events planned in November and December. The venues are 100 percent complete, including five that were repurposed from the 2008 Summer Games into use for the winter competition. Read more…
Organizers for the 2022 Olympic Winter Games confirmed, as part of celebrations for the 100-day countdown to the Games, that participants will be strictly isolated from the general population and would be expelled if they violate restrictions of movement put in place to combat COVID-19.
Vice mayor and Beijing 2022 Organizing Committee Official Zhang Jiandong told reporters that those taking part in the games beginning Feb. 4 must remain in a "closed loop" for training, competing, transport, dining and accommodation. Athletes and other participants will also be tested regularly before and during the Games.
Family, spectators and sponsors from outside the country will not be allowed to attend but Chinese fans will be allowed. Read more…
Athletes, officials, dignitaries, marketers, broadcasters, media and others traveling to Beijing for the 2022 Olympic and Paralympic Winter Games will have to undergo more strict COVID-19 countermeasures than were put in place in Tokyo for the 2021 Summer Games, under terms of the first documents outlining the game plan for both events.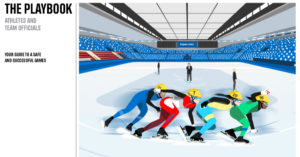 Among the rules laid out in the first "playbooks" written by the International Olympic Committee and the Olympic organizing committee are the requirement that all participants be vaccinated or undergo a 21-day quarantine in China if they are not protected. Among other restrictions, all stakeholders will be placed in a "closed-loop" management system and all participants whether they are athletes or not will be tested daily, a more strict regimen than was required in Tokyo. Read more…
Athletic competition itself was not the focus of a press conference by the United States Olympic and Paralympic Committee on Tuesday morning as questions focused on Beijing, the host of the upcoming 2022 Olympic Winter Games, and how the Games have become a flashpoint for the various geopolitical issues surrounding China.
"We encourage our athletes to support the values of Olympic movement, which include non-discrimination and equality for all," USOPC Board of Directors Chair Susanne Lyons said. "We expect that China is going to be a unique situation to really allow sport to speak for unity and for global peace and the rights of people around the world." Read more…
When Team USA heads to Beijing in February, U.S. Olympic & Paralympic Committee officials say they will be the most prepared team to deal with the uncertainties of COVID-19 that will make for a second consecutive Olympic and Paralympic Games staged under strict virus countermeasures.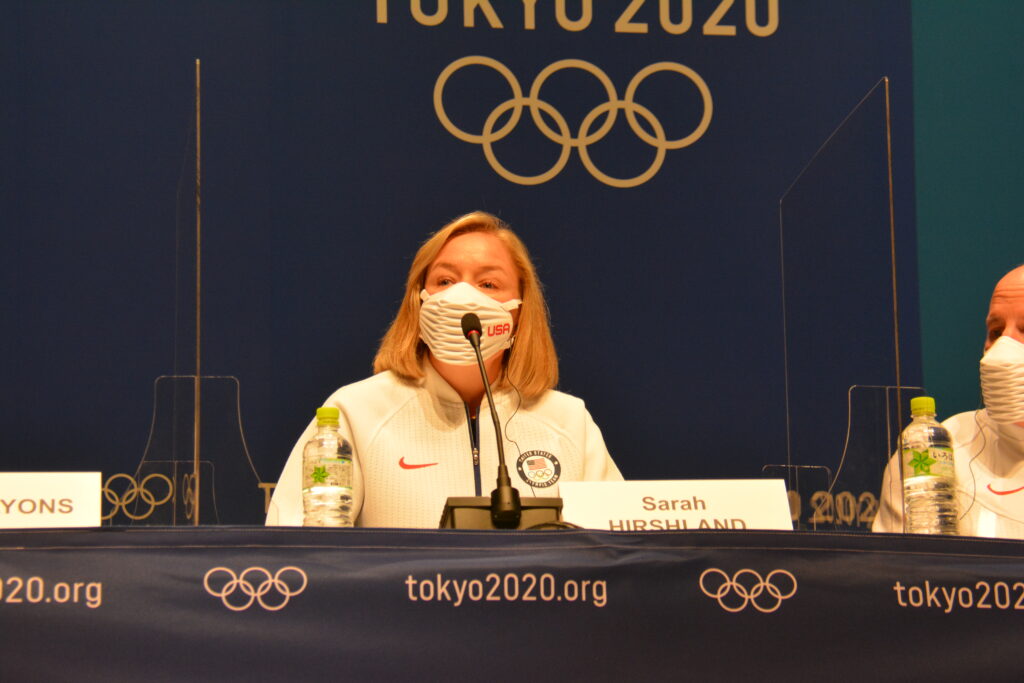 Members of the U.S. team — as well as coaches, administrators and support staff — will be required to be fully vaccinated to compete, a more strict policy than the USOPC held during the recent Tokyo Games, where vaccines were just encouraged. The only exemptions will be for those who can prove they have a medical restriction from getting a vaccine, based on measures already announced by Beijing 2022. In those cases, athletes will be required by Beijing organizers to quarantine for 21 days upon arrival to China before they can resume training or competing. Read more…
The United States Olympic & Paralympic Committee College Sports Sustainability Think Tank has released seven recommendations to address college sports programs that have faced financial challenges, including a call to combine national governing body and NCAA championships in certain sports.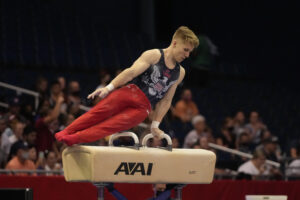 When the United States sent 613 athletes to Tokyo, 463 of them — more than 75 percent — came from the college sports system. But the issue of non-revenue or Olympic sports' place in the college sports system has been debated more than ever before. According to the Business of College Sports, 112 sports have been cut at the Division I level during the pandemic across 35 colleges and universities; 37 of those have been reinstated.
"We are incredibly excited about these recommendations, motivated to see them put into practice, and grateful to all of our USOPC Think Tank members for dedicating their time and energy to this important effort," said USOPC Chief Executive Officer Sarah Hirshland. "These recommendations lay the foundation for greater partnerships moving forward, and together we can work to keep Olympic and Paralympic sport opportunities strong on campus." Read More …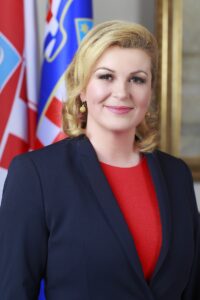 Kolinda Grabar-Kitarović, the former president of the Republic of Croatia, has been appointed by the International Olympic Committee as chair of the Future Host Commission for the Games of the Olympiad. An IOC member since 2020, Grabar-Kitarović will lead the commission starting immediately. The commission is charged with working with candidate hosts to determine future hosts for the Olympic Summer and Winter Games, plus corresponding Paralympic Games.
Growing up in what was then Yugoslavia, Grabar-Kitarović entered a student exchange program and at 17 moved to Los Alamos, New Mexico, graduating from Los Alamos High School in 1986. She graduated from the University of Zagreb in 1993 and also attended the Diplomatic Academy of Vienna before earning a master's degree at the University of Zagreb. She then went to George Washington University for two years as Fulbright Scholar, later receiving a fellowship at Harvard University before becoming a visiting scholar at Johns Hopkins University. Read More …
Five-time Olympian and two-time Olympic swimming champion Kirsty Coventry will chair the International Olympic Committee's Coordination Commission for the 2032 Olympic Summer Games in Brisbane, Australia. The most decorated Olympian from Africa, Coventry was the chair of the IOC Athletes' Commission and a member of the IOC Executive Board from 2018 until earlier this year, when her membership status was changed to general member. The 2023 Olympic Games are the first to have been awarded under the new approach to electing Olympic hosts, having been announced before this year's rescheduled Olympic Summer Games in Tokyo. Read More …
A delegation from the Salt Lake City-Utah Committee for the Games and United States Olympic and Paralympic Committee will travel in November to meet with the International Olympic Committee and talk over Salt Lake City's bid to host the Olympic Winter Games in either 2030 or 2034.  A small delegation will head to Lausanne on the week of November 29 for two days of meetings with the IOC. Salt Lake is one of five markets that have declared interest in bidding for a future Winter Games along with the Ukraine; Sapporo, Japan; Barcelona, Spain; and Vancouver, which is seen by Olympic observers as the top competition. SLC Committee President and Chief Executive Officer Fraser Bullock said the group is in contact on a near-daily basis with the USOPC ahead of the trip to Switzerland while also knowing that both the USOPC and IOC have to prepare for the upcoming 2022 Games in Beijing. Read More …
The organizers for the 2022 Olympic Winter Games in Beijing have announced that no foreign fans will be allowed, a move long expected by observers of the Games, while also saying that unvaccinated athletes must quarantine for 21 days upon arrive into China.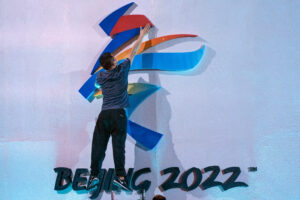 Chinese residents will still be able to attend events at the Games, which start February 4. "This will facilitate the growth of winter sports in China … as well as bringing a favorable atmosphere to the venues," the IOC said. Read More …
The United States Olympic and Paralympic Committee officially announced it will mandate full vaccination for athletes, staff and anyone using USOPC training facilities by November 1 ahead of the 2022 Olympic Winter Games in Beijing.
USOPC Chief Executive Officer Sarah Hirshland made the announcement on Friday morning after the organization's board meeting, two days after her letter to athletes and others was obtained by The Associated Press. The U.S. is expected to send around 300 athletes to the 2022 Games and the mandate will affect the entire USOPC delegation to Beijing. Read More …
International Olympic Committee President Thomas Bach, in an open letter published by the IOC, said that those competing and attending the 2022 Winter Olympic Games in Beijing should expect the same level of COVID-19 health and safety protocols in place as were this past summer in Tokyo for the rescheduled 2021 Olympic Summer Games.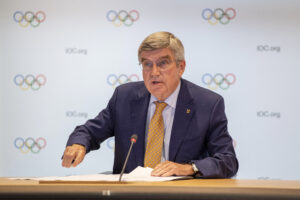 Bach urged those who will be heading to Beijing to get vaccinated. Olympic teams were urged by the IOC to request more vaccines ahead of the 2022 Winter Games as about 100 countries are likely to compete in Beijing compared to 205 countries in Tokyo. Vaccination is encouraged but not mandatory for Beijing. Read More …
With the Olympic and Paralympic Summer Games having concluded in Tokyo, one of many questions about the Games' legacy is whether the city will be able to benefit from having hosted two of the world's biggest sporting events—including the second time for the Olympic Games.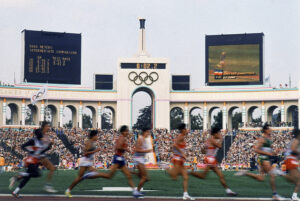 For the four U.S. markets that have hosted either the Olympic Summer or Winter Games in modern history, what happened after the Games were gone have provided a variety of lessons. From establishing legacies to expanding their sporting reputations, each destination is still able to capitalize on the status of having hosted the world. Read More …
Fraser Bullock, the chief operating officer for the 2002 Olympic and Paralympic Winter Games in Salt Lake City and current president and chief executive officer of the Salt Lake City–Utah Committee for The Games that is bidding again to host the Games, joins the SportsTravel Podcast to discuss the legacy of the 2002 event and Bullock's hopes for a future Games.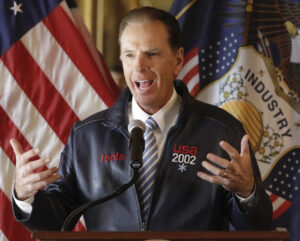 Among the topics covered: Bullock's best memories when looking back at the 2002 Games; how organizers were able to pivot and address security concerns after the September 11 attacks; establishing the Utah Olympic Legacy Foundation; and the future of the Olympic Games and IOC's top issues it faces in a changing world. Listen Here …
The Tokyo 2020 Olympics and Paralympics will be discussed and debated for years to come — whether they should have taken place at all, and the costs (in all respects) versus the benefits. The financial and health consequences of the Games are very real and will likely take a while to measure.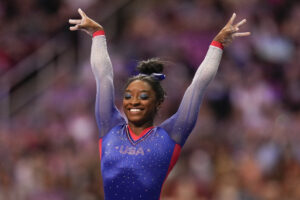 However, going eight years without bringing the world together for a summer Olympics and inspiring a generation of young athletes and fans around the world would have had immeasurable negative effects as well. So, now that the Games did take place, SportsTravel columnist Bob Latham is going to go all James Brown and focus on what he feels good about. Read More …
The International Olympic Committee has helped around 100 members of the Olympic community leave Afghanistan during the past several weeks as the Taliban asserted control over the country, IOC President Thomas Bach said on Wednesday after the first IOC Executive Board meeting post-Olympic Summer Games in Tokyo.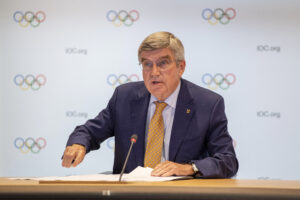 Bach said all athletes who competed in Tokyo — Afghanistan had five competitors at the Games — have been evacuated along with two athletes who are training in hopes of qualifying for the 2022 Winter Games in Beijing. IOC Director of Olympic Solidarity James Macleod said those who had left included family members and further efforts to get more athletes out on humanitarian visas would continue. Read More …
For years, the Paralympic Games has been one of the pinnacle events for the adaptive sport world, regardless of whether or not it received anything similar to the attention and coverage that the Olympic Games receives on a bi-annual basis.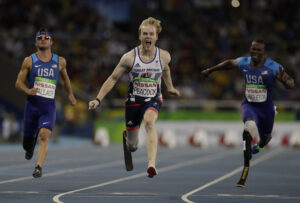 This year the tide is starting to turn as more than ever before, Paralympians will be broadcast throughout the United States and the world with an unprecedented amount of coverage and attention, something that has been enthusiastically received within the adaptive sports community. Read More …
Want to hear more of the backstory of U.S. flag-bearer Melissa Stockwell? In this recent SportsTravel Podcast, we caught up with Stockwell during her training for Tokyo to hear how the Army veteran and 2016 bronze medalist in paratriathlon put herself in position to compete again at the Paralympic Summer Games. Listen here…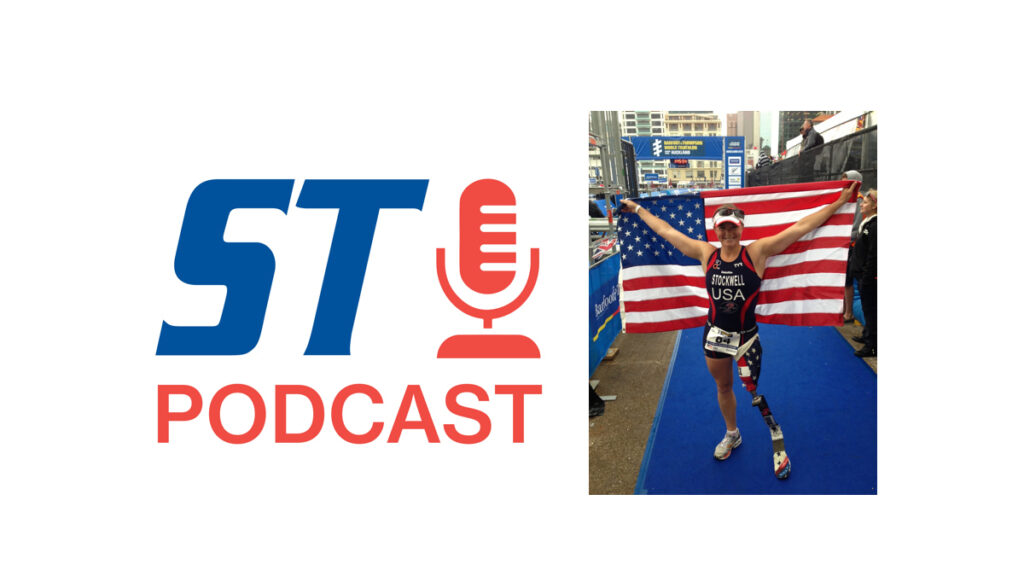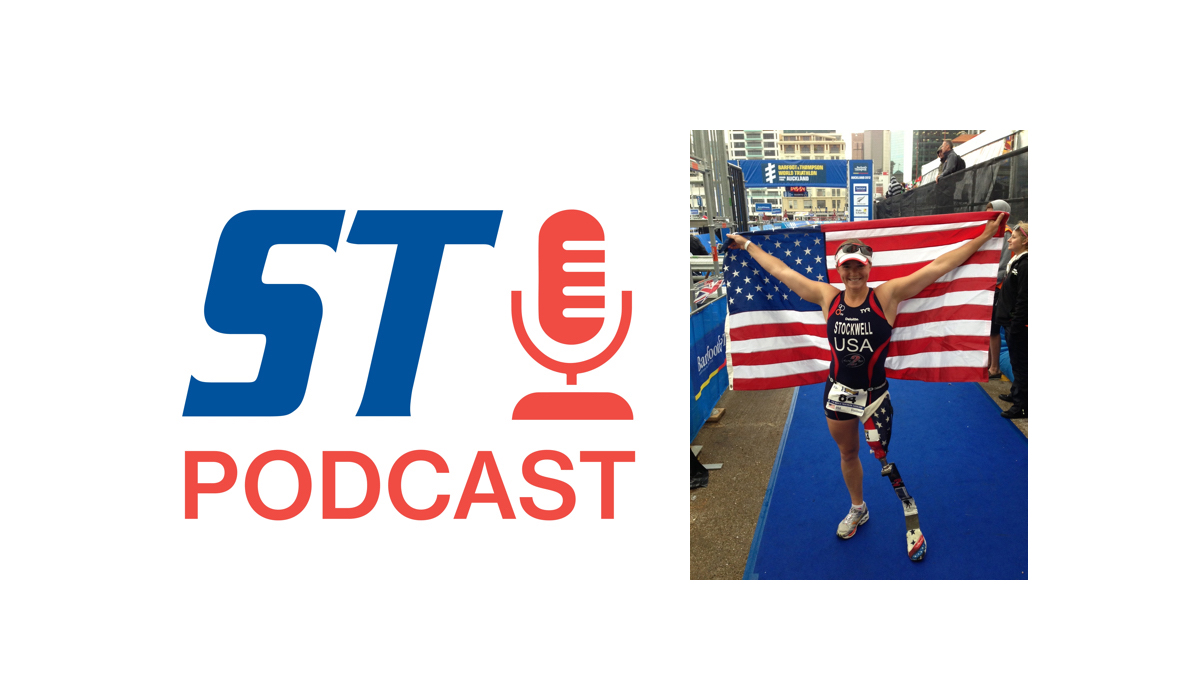 Wheelchair rugby player Chuck Aoki, a two-time Paralympic medalist, and paratriathlete Melissa Stockwell, a Paralympic bronze medalist, will serve as the Team USA flag bearers at the Opening Ceremony of the Paralympic Summer Games. The ceremony, which will be held August 24 at Tokyo Stadium, will be broadcast live on NBCSN from 7:00 a.m. to 10:00 a.m. ET.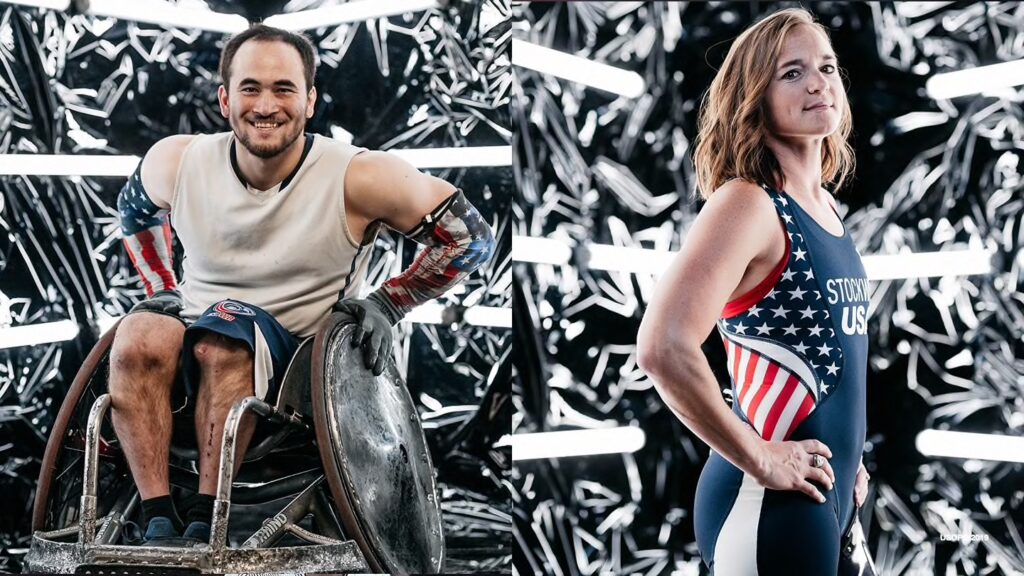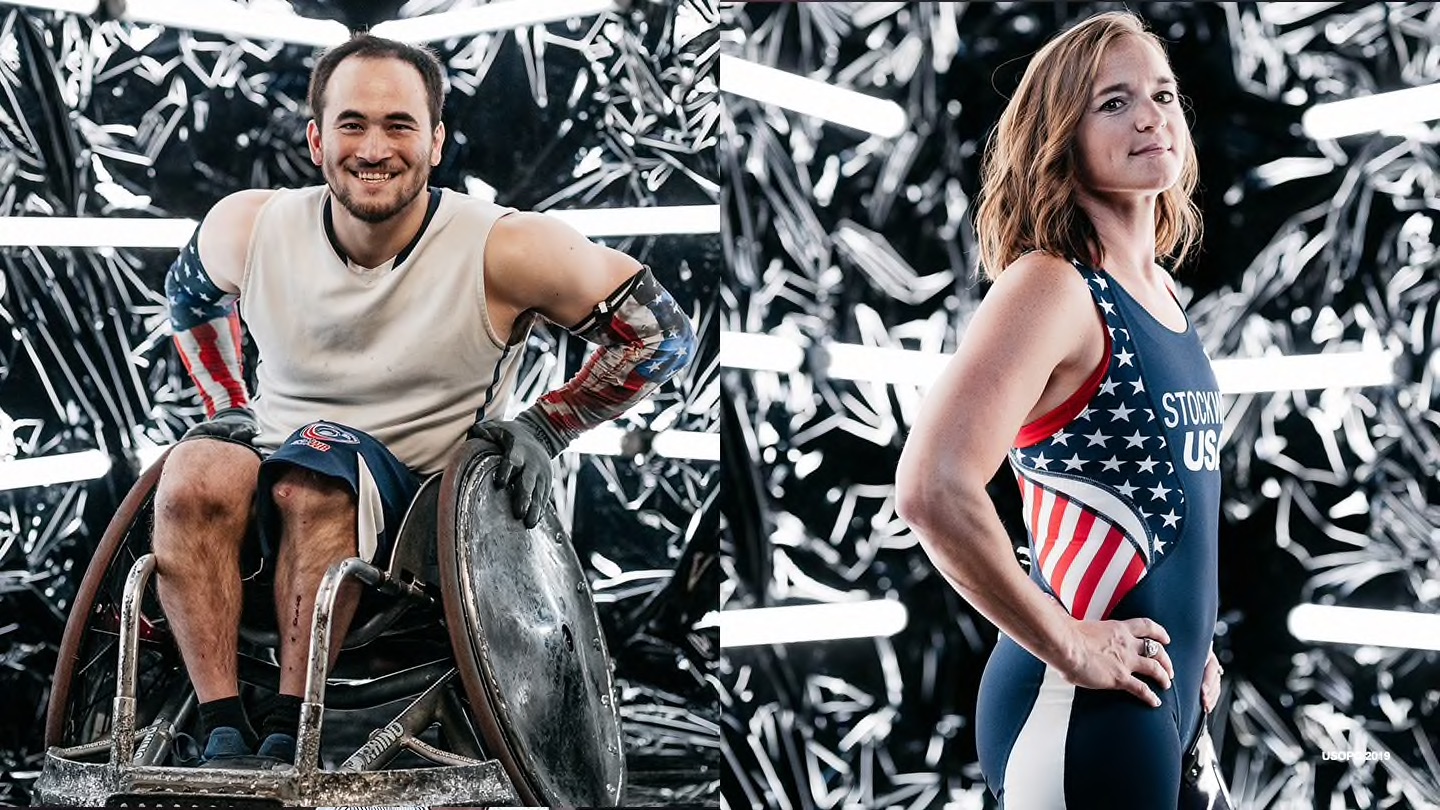 Aoki and Stockwell were chosen by a vote of Team USA athletes. They will become the first duo to serve as flag bearers after recent rule switches by the International Paralympic Committee allowed for the promotion of gender parity in the ceremony. The International Olympic Committee had earlier adopted similar changes for its Opening Ceremony. Read more…
In a move that has been expected for weeks, spectators will be mostly banned from the upcoming Paralympic Summer Games, with an exception being made for school groups to attend events in limited numbers. The International Paralympic Committee, the Tokyo 2020 Organizing Committee and local and regional governments made the announcement, which comes just over a week before the August 24 Opening Ceremony.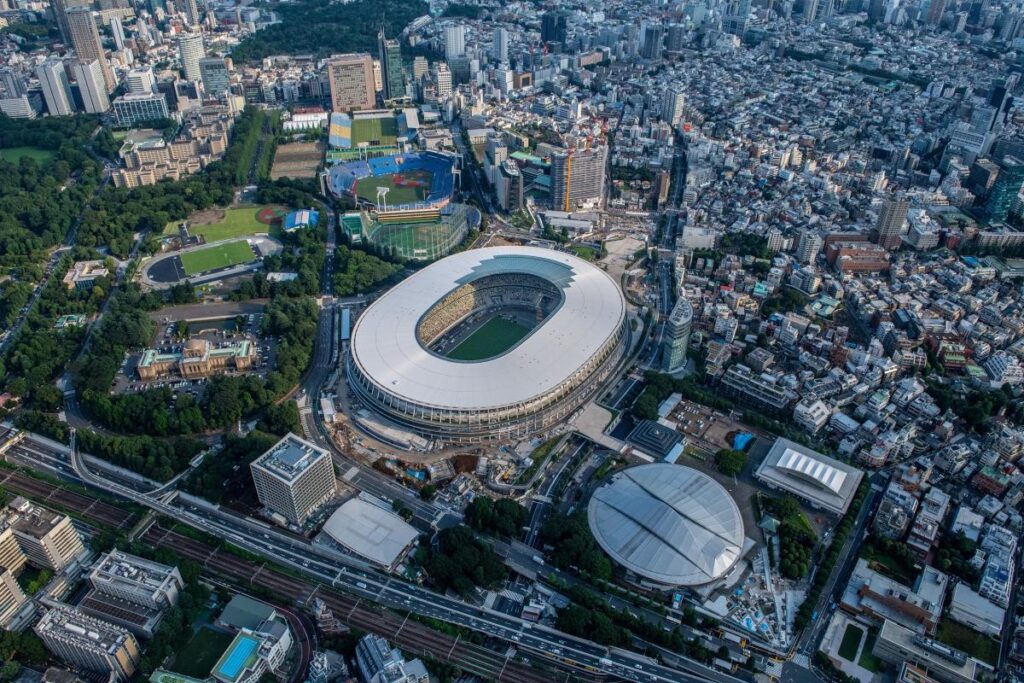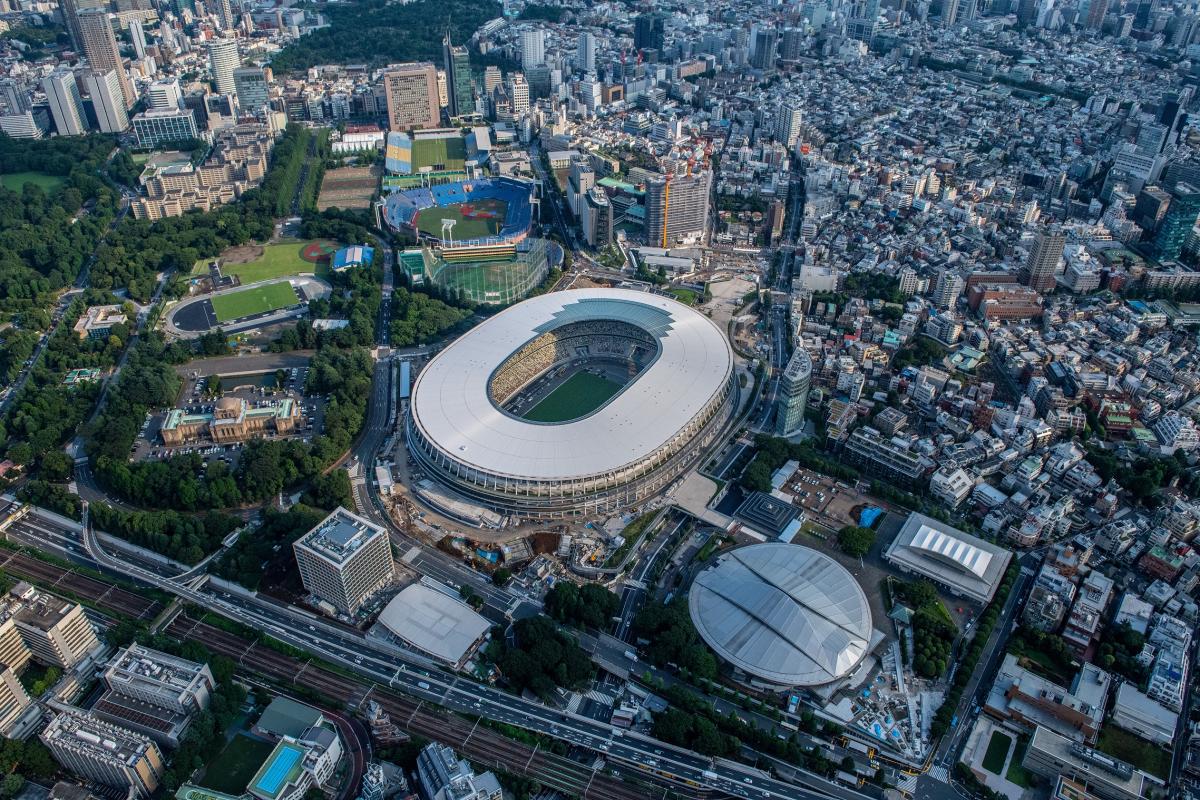 "We very much regret that this situation has impacted the Paralympic Games, following the Olympic Games, and we sincerely apologize to all ticket buyers who were looking forward to watching the Games at the venues," the organizers said in a statement announcing the decision. "We hope that you understand that these measures are unavoidable and being implemented in order to prevent the spread of infection. Everyone is encouraged to watch the Games at home." Read more…
With 10 days left until the start of the Paralympic Summer Games in Tokyo, the head of the International Paralympic Committee said he is confident the event will be held safely after seeing the results from the recently concluded Olympic Games.
IPC President Andrew Parsons said the Olympic Games proved that events can be held safely but also urged stakeholders planning to be in Tokyo to be vigilant and avoid complacency regarding COVID-19 countermeasures.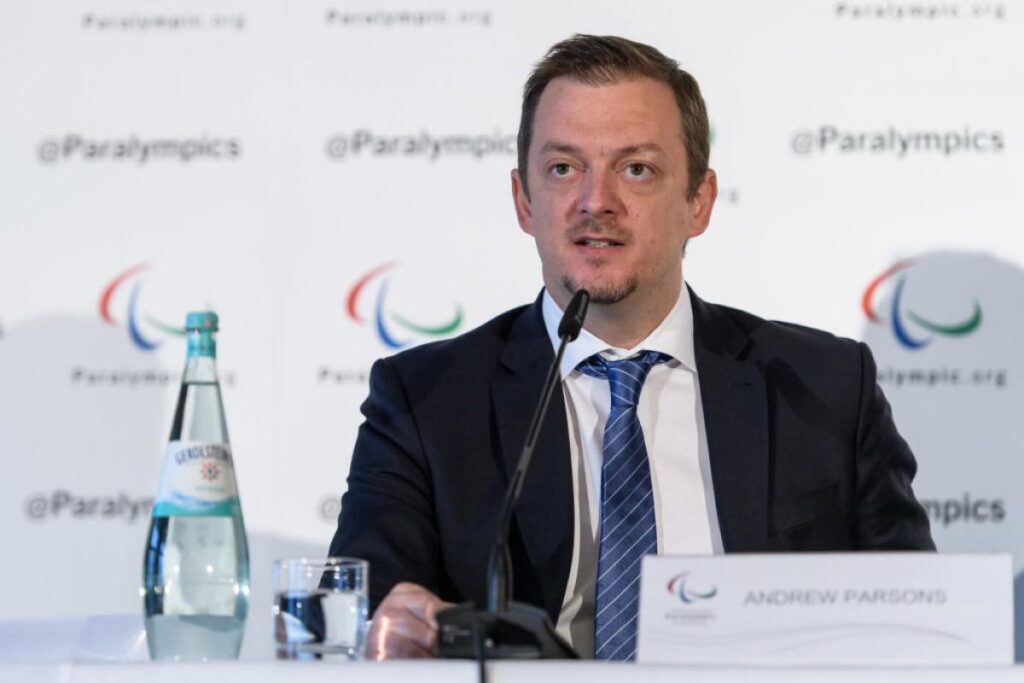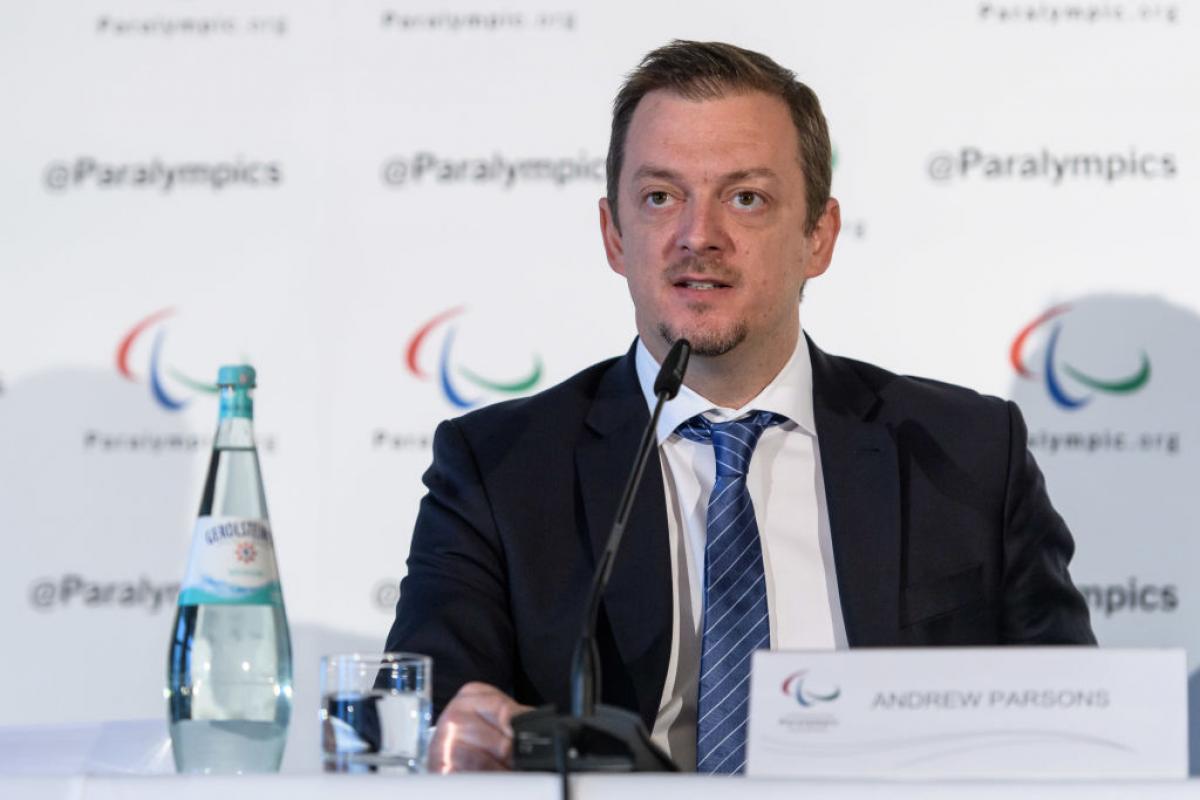 "With the Olympic Games, Tokyo and Japan has shown to the world that a major global sport event can be delivered safely, giving the world a much-needed morale boost," he said. "For this achievement, I'd like to acknowledge the tireless work of Tokyo 2020, Tokyo Metropolitan Government, the Japanese government and local authorities, and the IOC. The Games have proven that the COVID-19 countermeasures, which form the cornerstone of the playbooks, work. This can only give us confidence as we gear up for the Paralympic Games." Read more…
The Olympic flag arrived in Paris on Monday with the city's mayor, Anne Hidalgo, showcasing it at city hall with a celebration event at Trocadero square, near the Eiffel Tower, welcoming home French medalists from the rescheduled 2020 Olympic Summer Games that concluded on Sunday in Tokyo.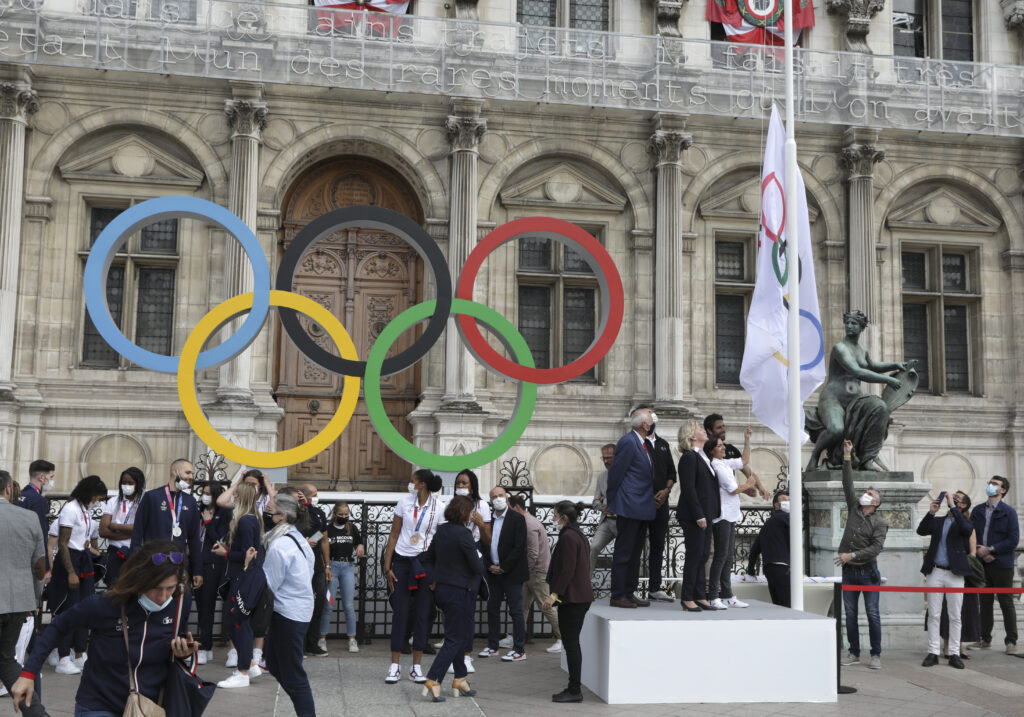 Hidalgo formally received the flag Sunday during the Tokyo closing ceremony from International Olympic Committee president Thomas Bach. The flag "is the symbol that now, really, the Paris Games are coming and it will go very fast," Hidalgo told reporters, saying they will be "very positive for our country." Read more…
The 2021 Olympic Summer Games will go down as one of the most unusual in history. Staged during a worldwide pandemic whose positive rates were only going up in Japan during the course of the event, the lack of spectators made for a surreal scene on-site, as Editor and Publisher Jason Gewirtz discovered over 10 days on the ground in Tokyo for SportsTravel. But the quiet from the stands wasn't the only unusual scene in Tokyo.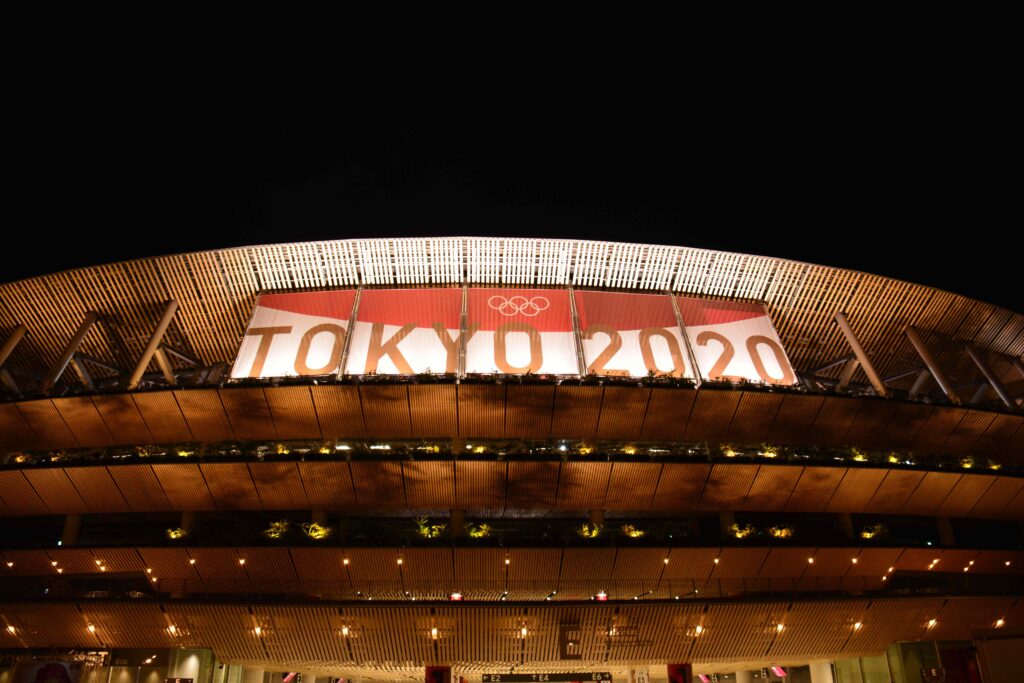 As the Games reached their conclusion with Sunday's Closing Ceremony, here are 10 memories and observations from one of the strangest Olympic Games ever staged, but an event that nonetheless still managed to create the kind of athletic drama that fans of the movement have come to expect. Read more…
The United States Olympic & Paralympic Committee has announced that four-time Olympian Kara Winger will lead the 2020 U.S. Olympic Team into the Closing Ceremony as flag bearer on August 8 at Olympic Stadium in Tokyo.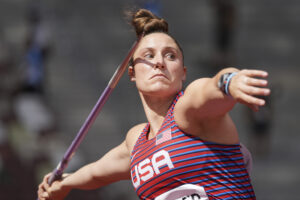 One of two captains for the U.S. track and field team in Tokyo, Winger placed 17th in the javelin competition in Tokyo, marking her second-best career performance at an Olympic Games. Read More …
Allyson Felix won a bronze medal in the 400 meters, tying her with Carl Lewis for the most track and field medals won in an Olympic career by an American. Before the Games, we sat down with her on the SportsTravel Podcast to learn how her training was different for this event and what it will feel like to be in Tokyo without her family and friends. Listen here…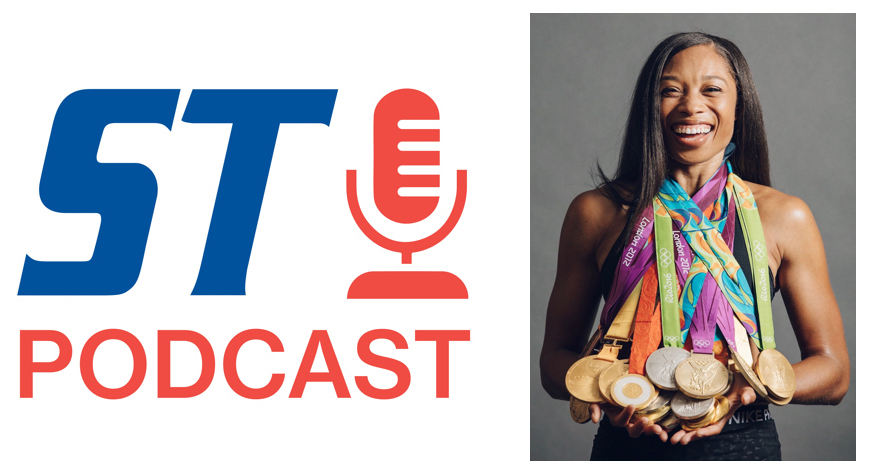 When the position on the podium may be determined by no more than a hundredth of a second, the importance of an accurate scoring system is one of the key pieces of science that makes the Olympic Games run. For years, Omega Timing has been behind that science, serving as the official scoring company of the Games.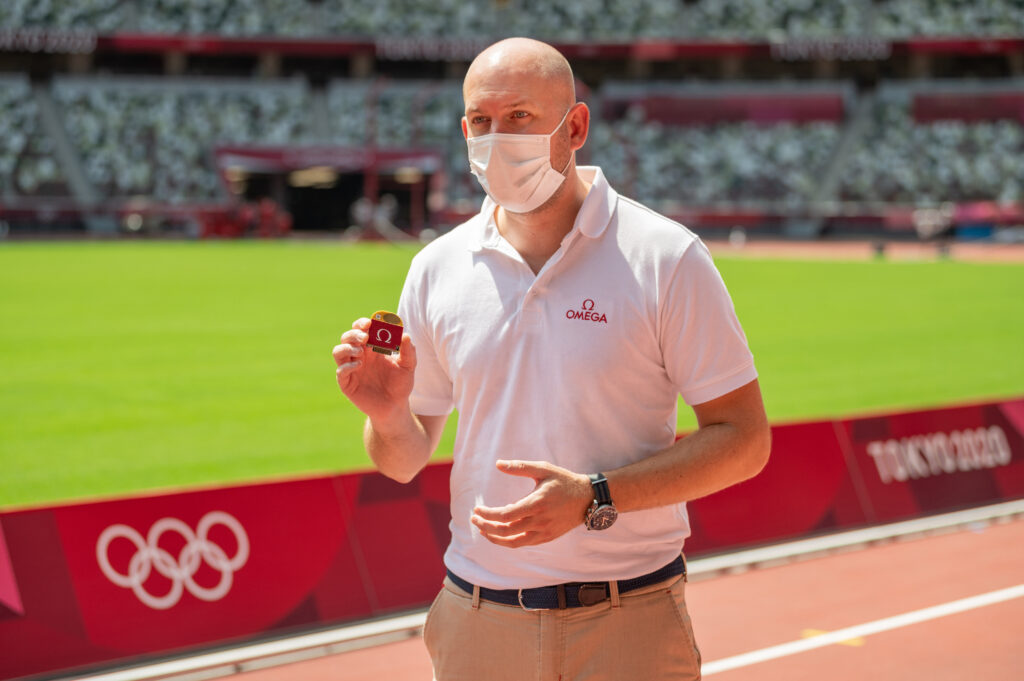 Each sport has its own unique requirements, which has allowed Omega to develop its methods to ensure an accurate result. SportsTravel caught up with Omega CEO Alain Zobrist to learn more about how the company does what it does to help determine the true winners at the Games. Read more…
The silence can be deafening if you are an athlete competing in the Olympic Summer Games in Tokyo, having waited a lifetime to be able to perform in front of family and friends roaring you on.
But some Olympians say that the absence of fans may not be that disconcerting — if only because nobody is there when athletes typically put in the most work, in practice and in the gym.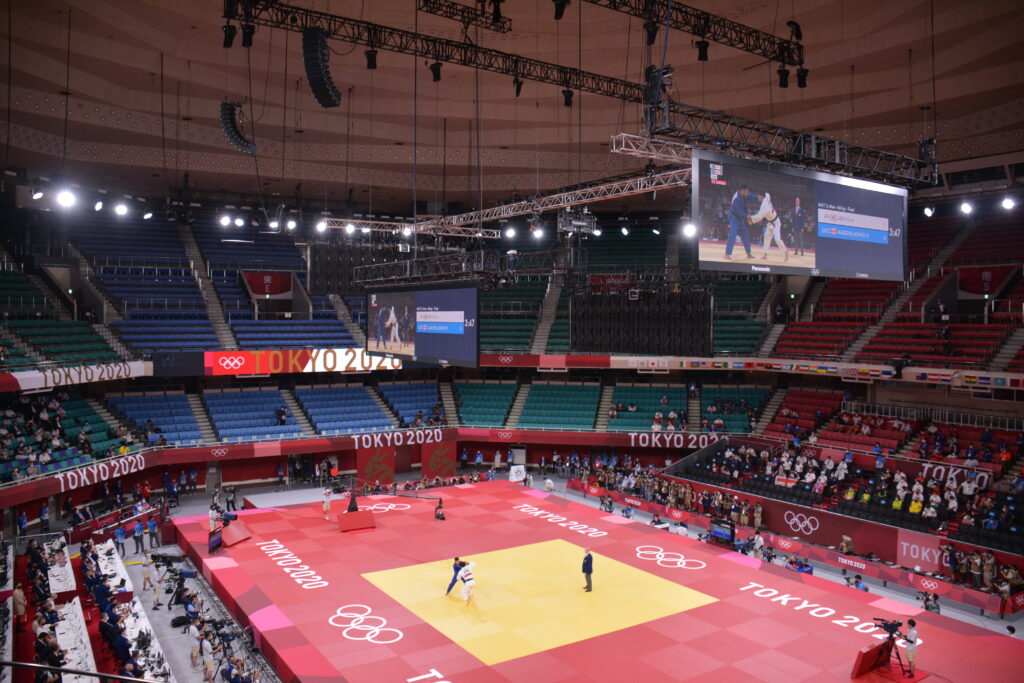 "It's not as exciting for them," without fans at the Games, said 1992 Olympic multi-medalist Summer Sanders during Friday's Cosm Experience Center immersive viewing party in Salt Lake City. "But they're used to it because these swimmers have been dealing with that for most of the pandemic. They had fans at the Olympic Trials, but that was it. Most of their races they've been able to hear their coaches yell, coaches whistle, see teammates cheering for them — which is a team bonding moment and team building moment because there are no fans. These athletes are resilient and are happy to have a chance to compete." Read more…
The United States Olympic and Paralympic Committee has released the 240-member 2020 U.S. Paralympic Team, including six guides for visually-impaired athletes, that will compete at the Paralympic Games Tokyo 2020 starting with the Opening Ceremony on August 24, with competition beginning the next day and concluding on September 6. The 2020 U.S. roster features 129 returning Paralympians, including three six-time Paralympians, 10 five-time Paralympians, 14 four-time Paralympians and 105 athletes making their Paralympic debut. The delegation holds a collective 233 medals from 51 Paralympic champions. Read more …
Every Olympic Games, housing of the athletes is among the most important logistical steps that has to be mastered. A single complaint on social media can blow up into an international incident. An athlete who can't get to a competition on time could turn into a public relations disaster. And at this Olympic Games, keeping athletes safe from COVID-19 while still giving them an Olympic Village experience has proved to be among the biggest challenges of all.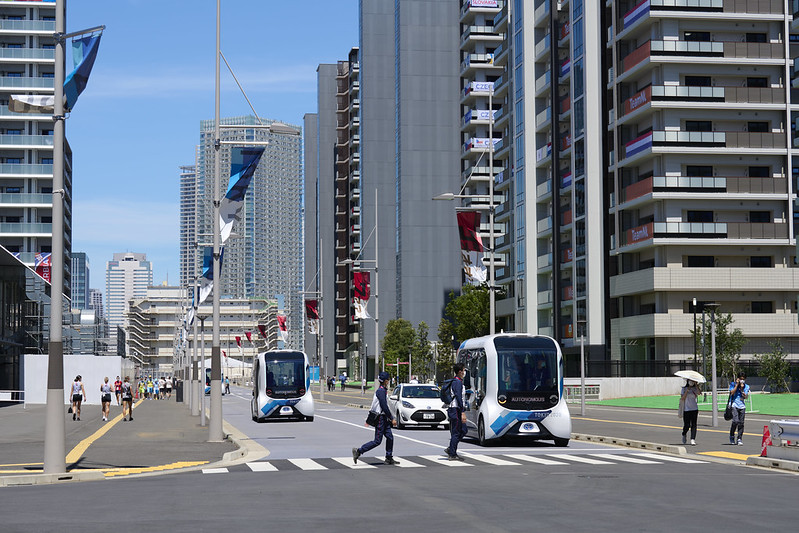 "To me, the biggest concern was about safety and security," said Saburo Kawabuchi, the mayor of the Olympic Village. "And as I am traveling all around Japan under the COVID-19 pandemic, the major concern was how we could prevent infection within the village. I believe that is of the utmost importance." Read more…
Helen Maroulis will be the next U.S. wrestler up in Tokyo as she tries to defend her 2016 gold medal. She was the first American woman to win gold in wrestling when she pulled off the feat in Rio. But a devastating concussion in a competition after the Games nearly ended her career. We caught up with Maroulis before the Games to discuss how she was able to come back and her emotional win at the U.S. Olympic Wrestling Trials in Fort Worth to punch her ticket to Tokyo. Listen to her inspiring story here.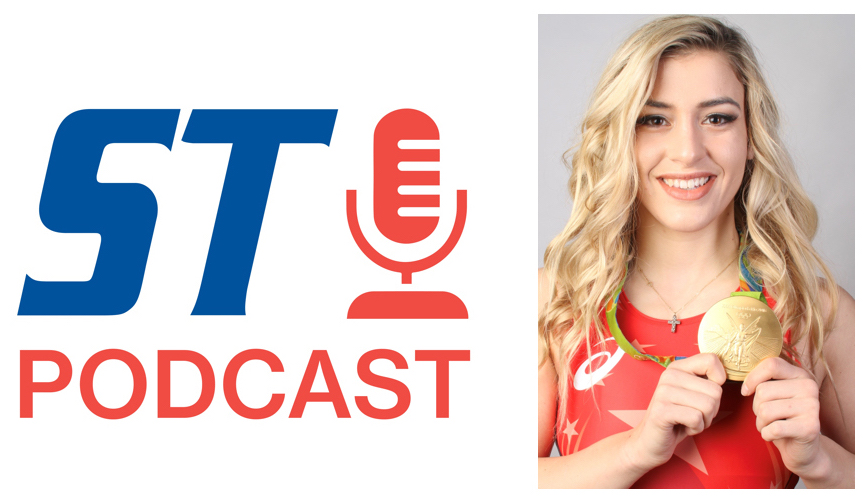 In the annals of modern-day Olympic sports venues, there are countless examples of venues that for any number of reasons couldn't maintain their usefulness after the flame was extinguished. It's one reason that, in recent years, there has been an increased push for host cities to create temporary venues when permanent ones don't already exist. Sports like beach volleyball are staged that way as arenas of scaffolding rise for the Games only to be torn down soon after.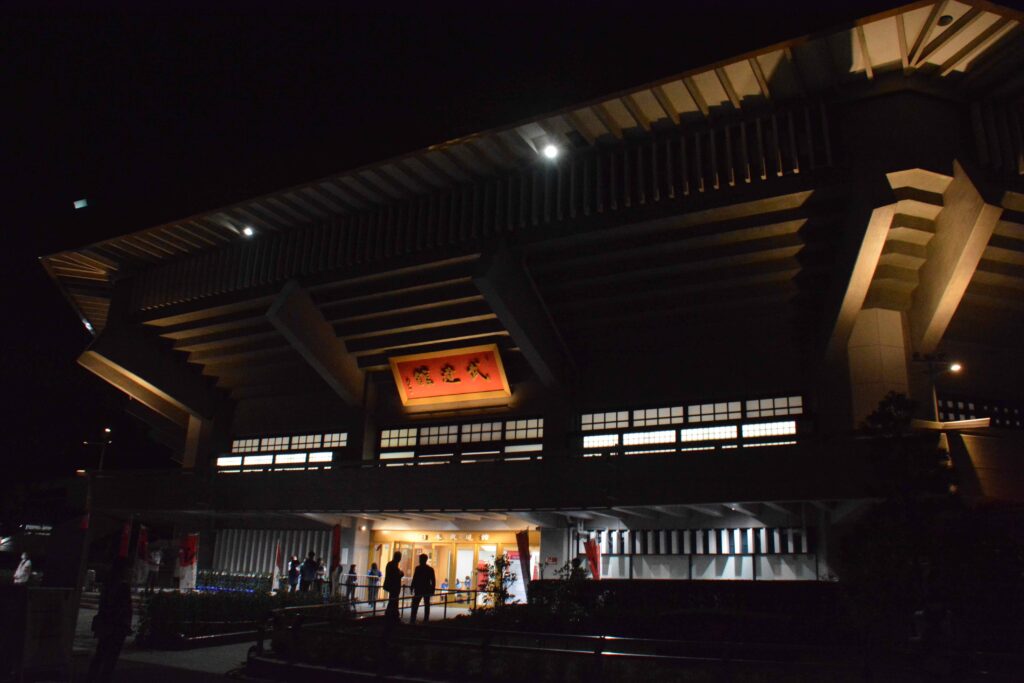 Venues for some sports lend themselves to being stuck solely for their intended use. Velodromes for the Summer Games and bobsled tracks for the Winter Games, for example, can only host so many other sports when the Games conclude.
And yet, some permanent Olympic venues have made it work and have withstood the test of time. A shining example of that is the Nippon Budokan, opened for the 1964 Olympic Games in Tokyo as the home of judo and a venue that has turned into something of a legend. Read more…
Allyson Felix begins her qualifications today in the 400m event in Tokyo. Before the Games, we sat down with her on the SportsTravel Podcast to learn how her training was different for this event and what it will feel like to be in Tokyo without her family and friends. Listen here…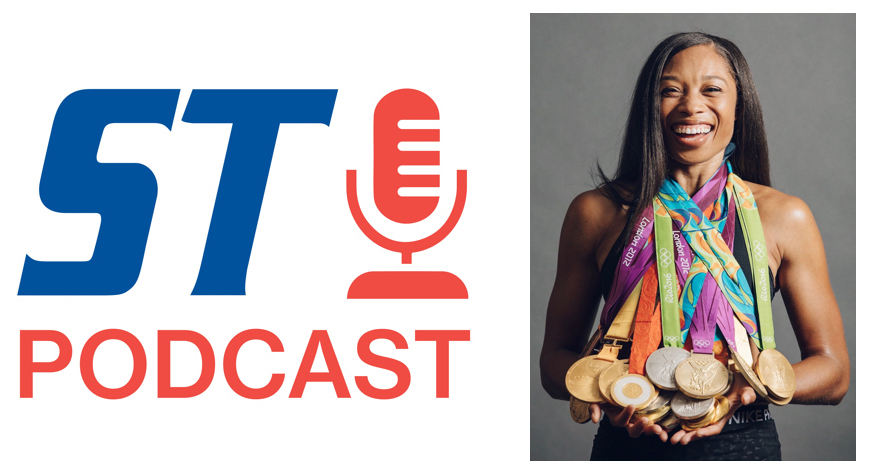 In this guest perspective, George Washington University professor Lisa Delpy Neirotti discusses what it's been like missing her first Olympic Games since 1984 either as a volunteer or researcher. Tokyo 2020 was to be her 20th consecutive Games until COVID-19.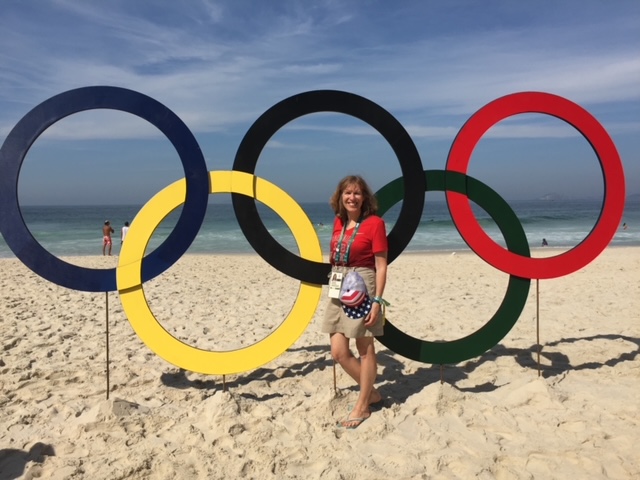 Hear what she's learned about the Olympic movement watching the Games on television. Read more…
When Tokyo was awarded the Olympic Games, local organizers had the chance to weigh in on which popular sports popular in Japan should be added to the program. It's one reason karate is making its debut in Tokyo and that baseball and softball are back on the agenda as well after more than 12 years.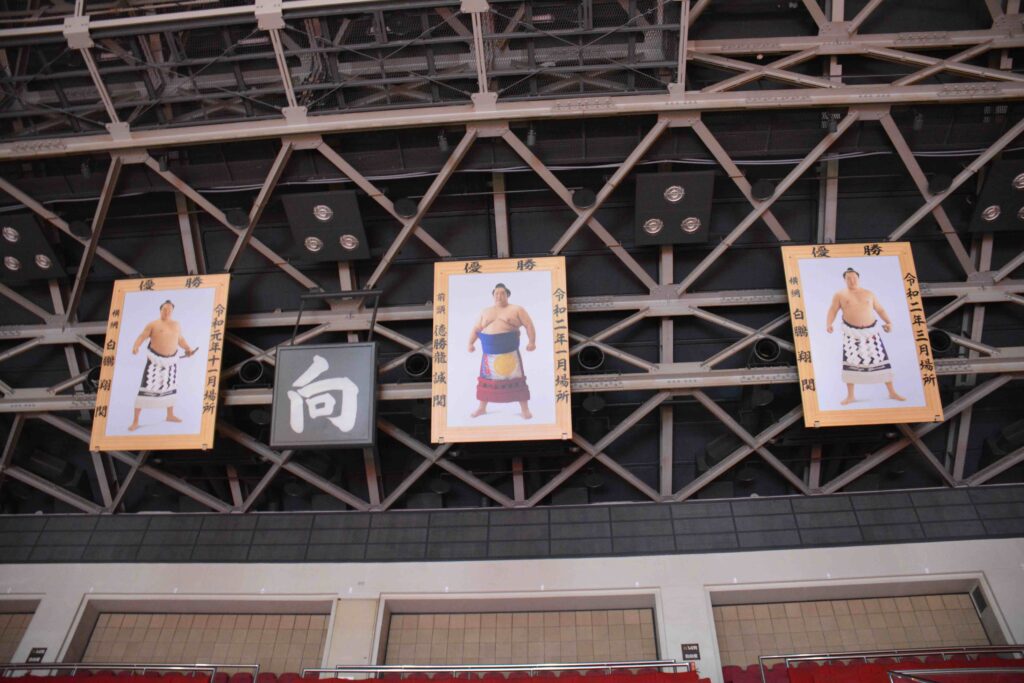 One popular sport in Japan that is not on the Olympic program? Sumo wrestling.
But that doesn't mean sumo doesn't have a presence at the Olympics. Read more…
In typical years, the Olympic Games features an elaborate internal transportation system that shuttles athletes, officials, federation members and journalists to the different venues they may need to be at any given moment. Each subgroup has its own network of buses or vehicles, each with access to a dedicated Olympic lane of traffic required to be established by each host city.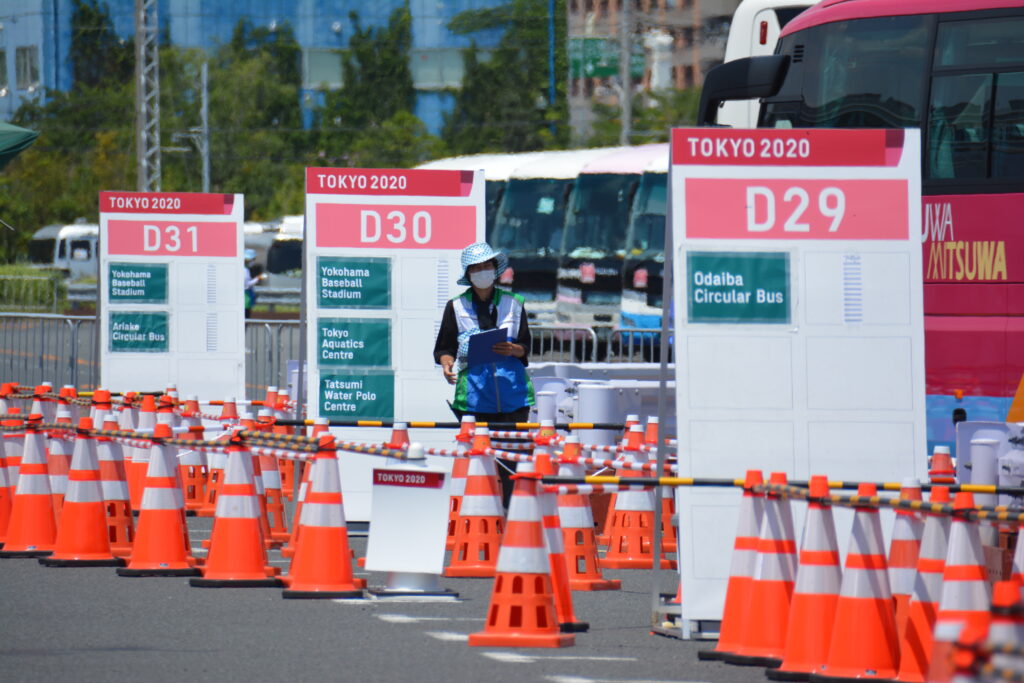 With Tokyo being so well equipped with public transportation, initial plans called for many in the Olympic family to have access to trains as well to get around the city. But when the pandemic forced the IOC and Tokyo 2020 to limit any interaction between Olympic visitors and the general public, the bus network needed a big boost since it would be the preferred method for most of the Olympics visitors in an effort to keep them in a bubble. Read more…
Venues at the Tokyo Olympic Games are clustered in two main zones, one along the water and another referred to as the "Heritage" zone.
That latter zone contains many of the venues that Tokyo used during the 1964 Games, the last time the city hosted. One of the jewels of these venues in Yoyogi National Stadium. In 1964, it was the site of swimming and basketball. In 2021, it is hosting team handball, a sport that is wildly popular in nearly all parts of the world except the United States.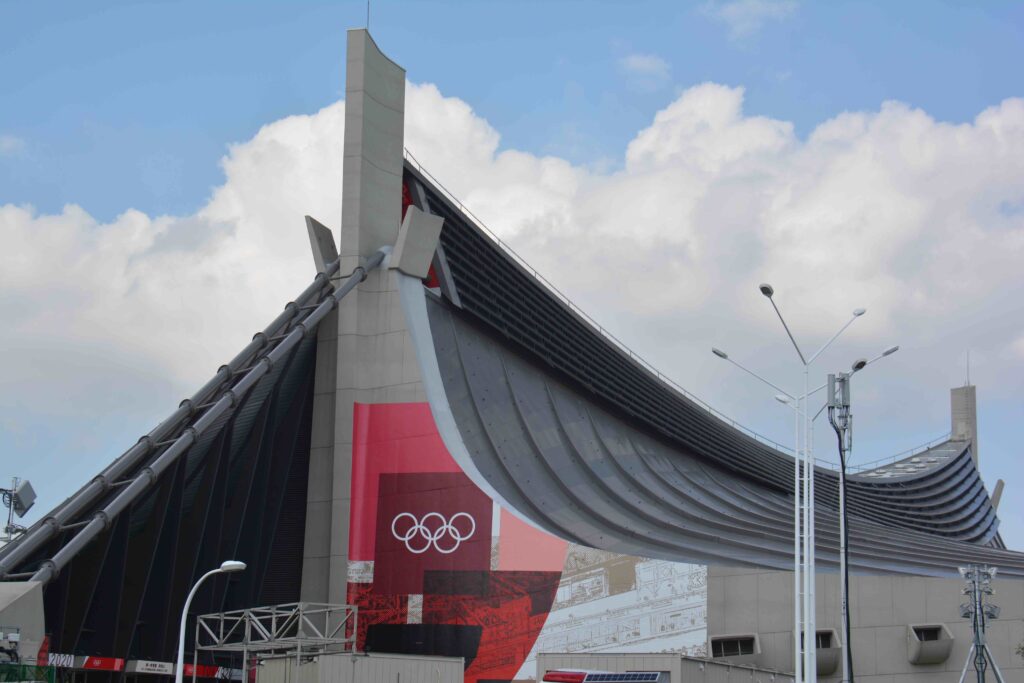 The stadium was designed by Kenzo Tange and has become renowned for its unique suspended roof design. It was said to have served as the inspiration for another Olympic venue, the Munich Olympic Stadium that hosted in 1972. Read more…
What if you held an Olympic Games and no one came? That's not exactly the scenario in Tokyo, but in some ways it certainly feels that way. It's not that people wouldn't have come, of course. It's just that they weren't allowed.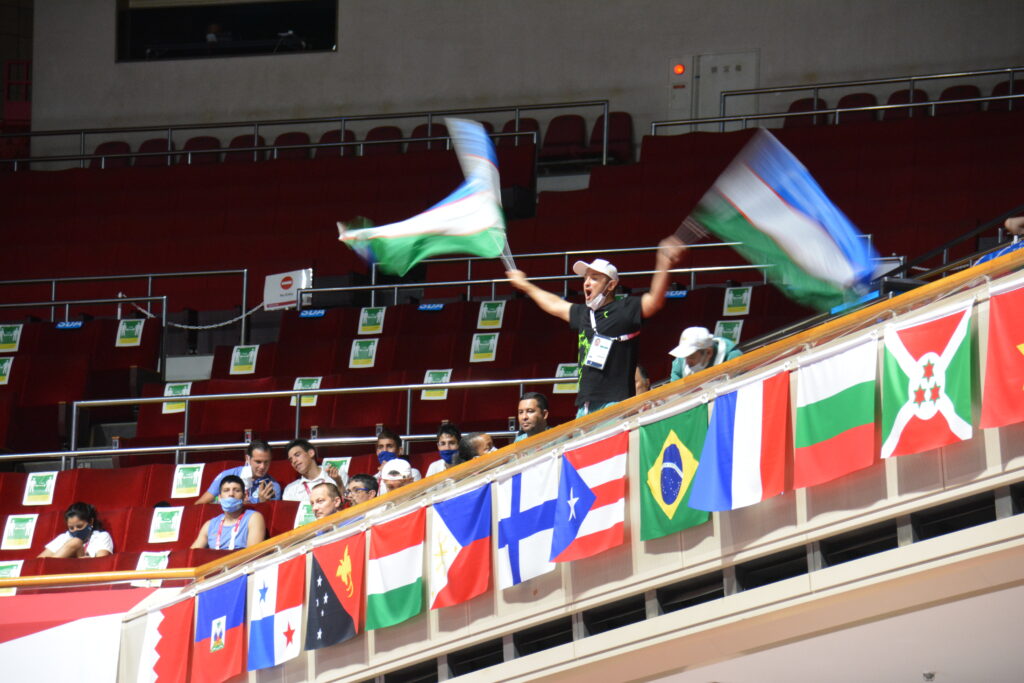 Foreign spectators were banned months ago while Japanese residents learned just weeks before the Games that they wouldn't be let in as the ultimate countermeasure against the spread of COVID-19.
So, what's it like inside the venues where the world's top athletes are competing on sport's biggest stage in front of virtually no one? For starters, it's strange. Read more…
USA Rugby has gone through a lot during the past year-plus. Not only was it dramatically affected by the pandemic like every other national governing body in the Olympic movement, it had to file for bankruptcy protection last year. Having come through the process with a streamlined operation, USA Rugby now looks ahead to the Olympic Summer Games, where it has men's and women's rugby sevens teams competing in Tokyo. USA Rugby has also announced it will move forward with proposals to host either the 2027 or 2031 men's World Cup, along with the 2029 women's World Cup.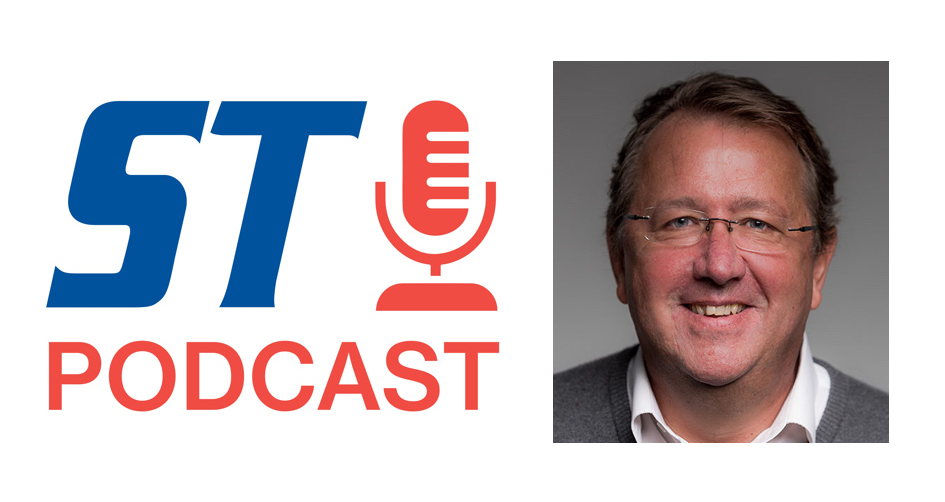 SportsTravel Senior Editor Matt Traub talked with USA Rugby's Chief Executive Officer Ross Young, about the state of rugby throughout the United States, the planning process toward bidding for a World Cup and more. Listen here…
Tuesday, July 27, was a big day on the Olympic program, with much of the attention in the United States focused on the women's gymnastics team and the withdrawal of Simone Biles from the competition. But in Yokohama, about an hour from Tokyo, an entirely different drama in women's sports was taking place at Yokohoma Stadium, home to the gold medal match in softball. The game was a long time in coming — 13 years since the last Olympic softball gold match was staged in Beijing. In that 2008 final, Japan edged the United States, 3-1.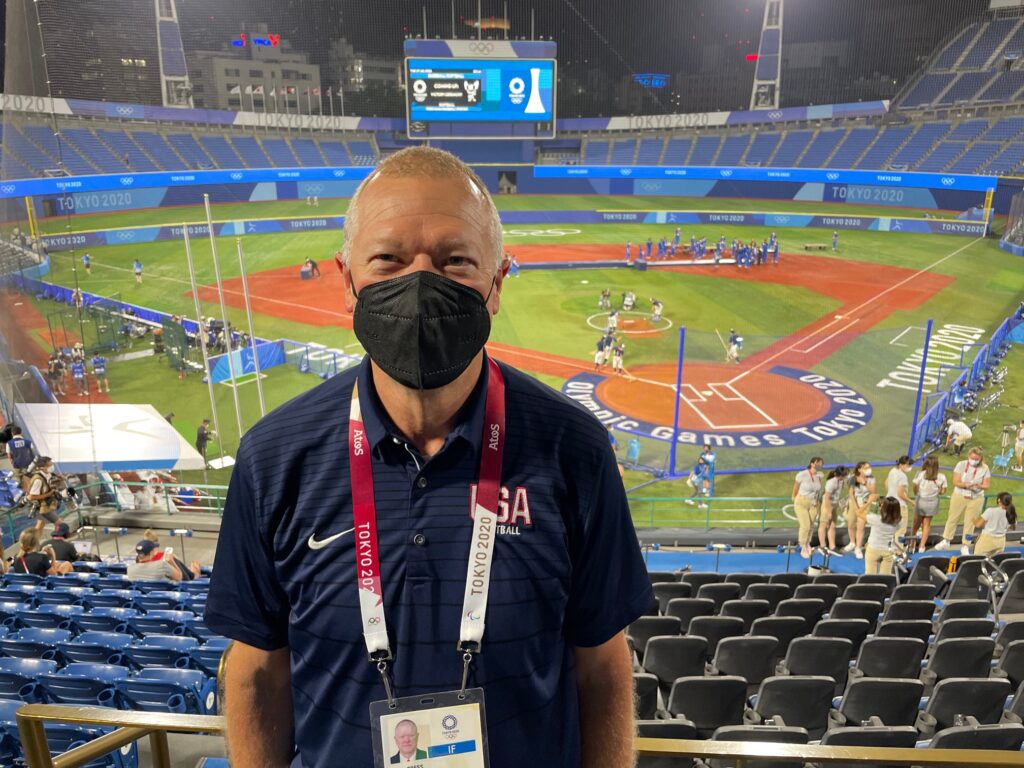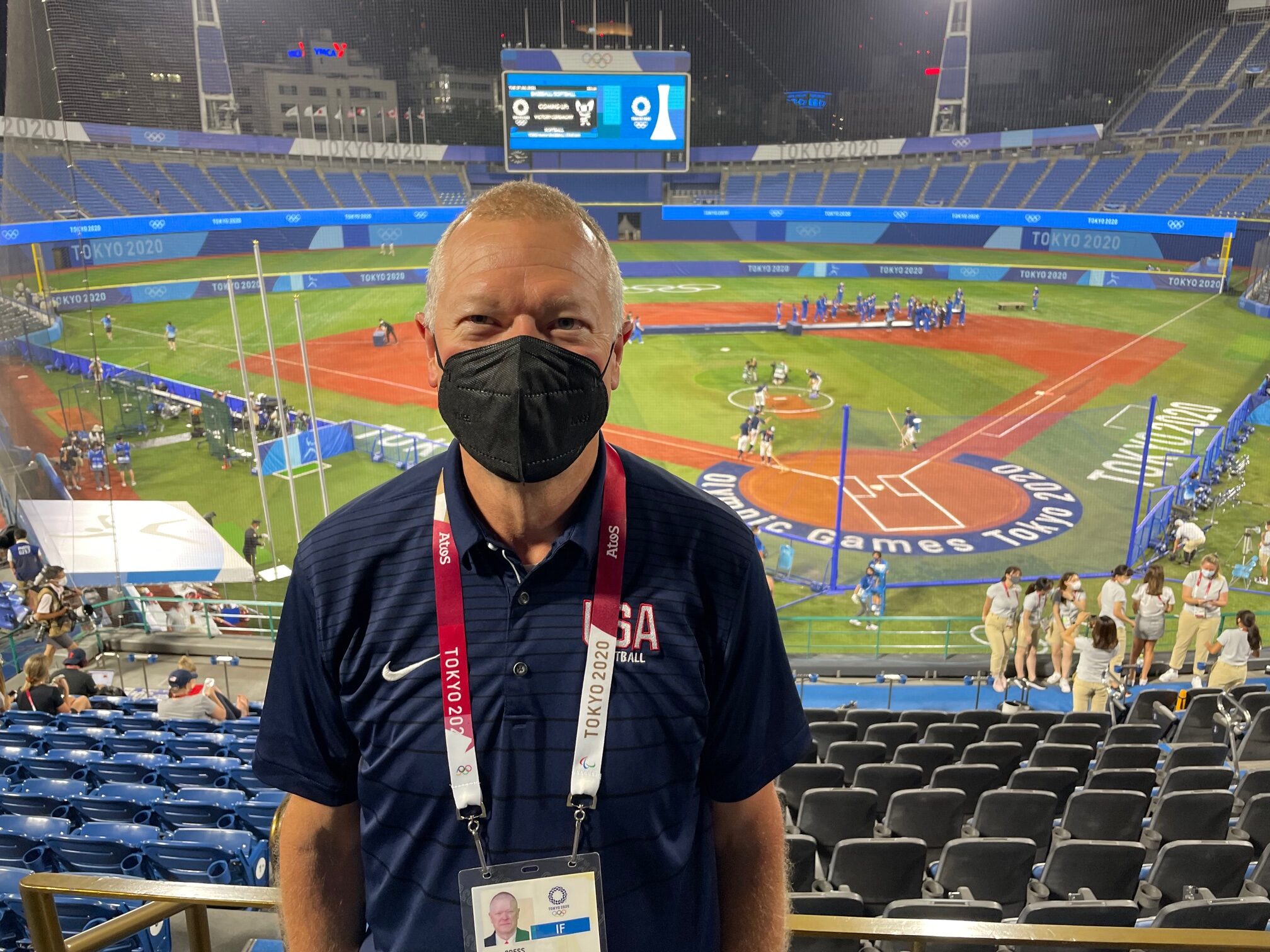 In a sign of how significant the game was, in attendance was not only USA Softball CEO Craig Cress, but U.S. Olympic and Paralympic Committee CEO Sarah Hirshland and USOPC Chief of Sport Performance Rick Adams.
After the game, SportsTravel caught up with Cress to get his thoughts on the state of the game and its future on the Olympic program in years to come. Read more…
Tokyo 2020, the local organizing committee of the Olympic Games, had all the right intentions when it set out to host the Olympic and Paralympic Games. Like all host committees, it sought ways to engage the community by getting involved however they could.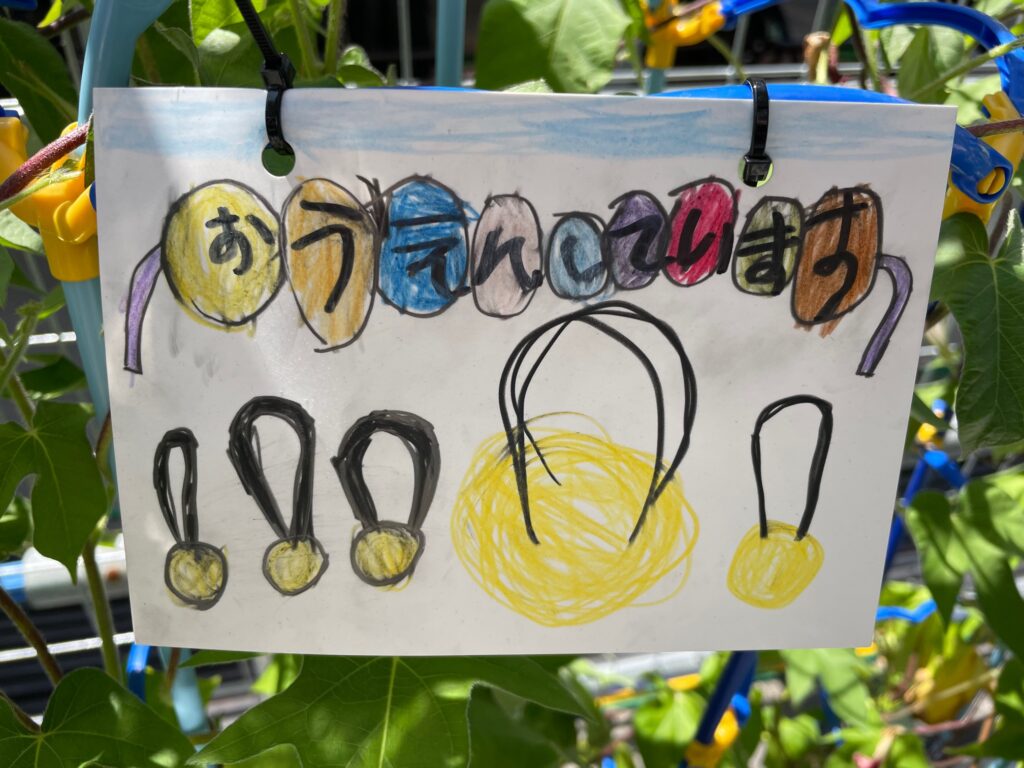 One of the projects organizers created was called Flower Lane, an effort to greet spectators upon their arrival to the venues. The concept from flower lane was that instead spectators seeing metal fences and belt partitions as they went through security, they would be greeted by morning glories planted by children in pots. Read more here…
For the second straight day, Tokyo recorded its largest number of COVID-19 cases since the pandemic began, with the city government reporting 3,177 positive cases. It's the first time the city has recorded more than 3,000 cases in one day and mirrors a trend across several Asian nations in recent weeks that had otherwise had good track records keeping the virus in check
But Olympics officials say that cases related to the Games themselves continue to remain small. Read more here…
One of the biggest cases for hosting the Olympics Games is to put your city front and center for two weeks to the world. And from those with the interest, need or resources to travel to the Games, there is undoubtedly a tourism boost as well.
This year, however, with all spectators banned and athletes not even permitted to have family members with them, nearly everything tourism-related is off the table. Even for international media trying to tell the story of the host city at these Games, opportunities have been limited.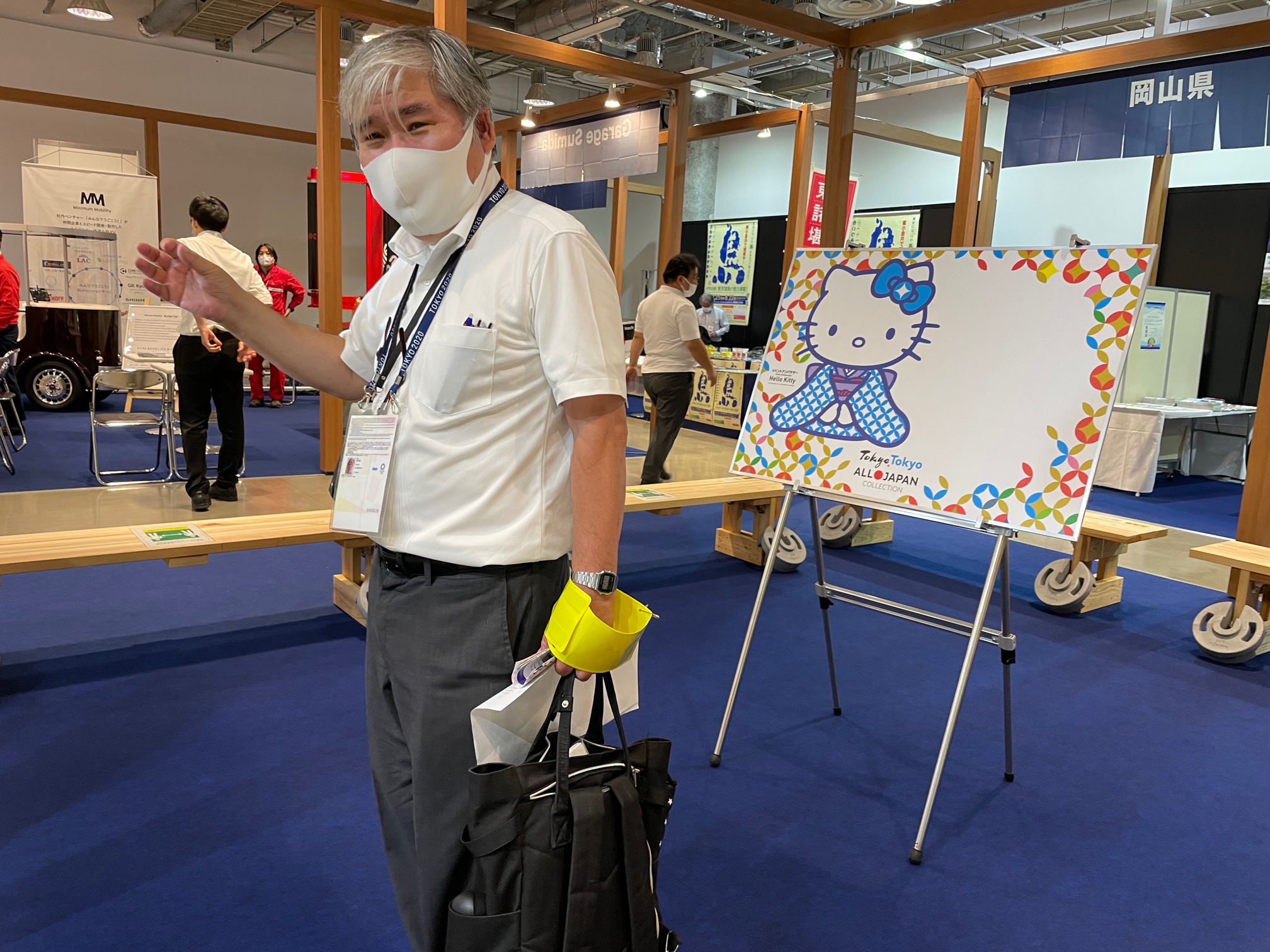 Still, at the press center, the Tokyo Metropolitan Government has a station to do the best it can to promote what the city has to offer, whether people can get out or not. During the Games, the government is offering limited tours to select venues around the city, all of which are considered within our temporary bubble and compliant with the COVID-19 countermeasures established by Tokyo 2020. Read more…
The changing logistics of the reschedule Olympic Summer Games forced national governing bodies around the world to adjust their plans for training in advance of the Games and during the event itself. In the case of
USA Weightlifting
, which back before the 2020 event had planned its own training center in Tokyo, the new landscape forced the NGB to rip up those plans and start over.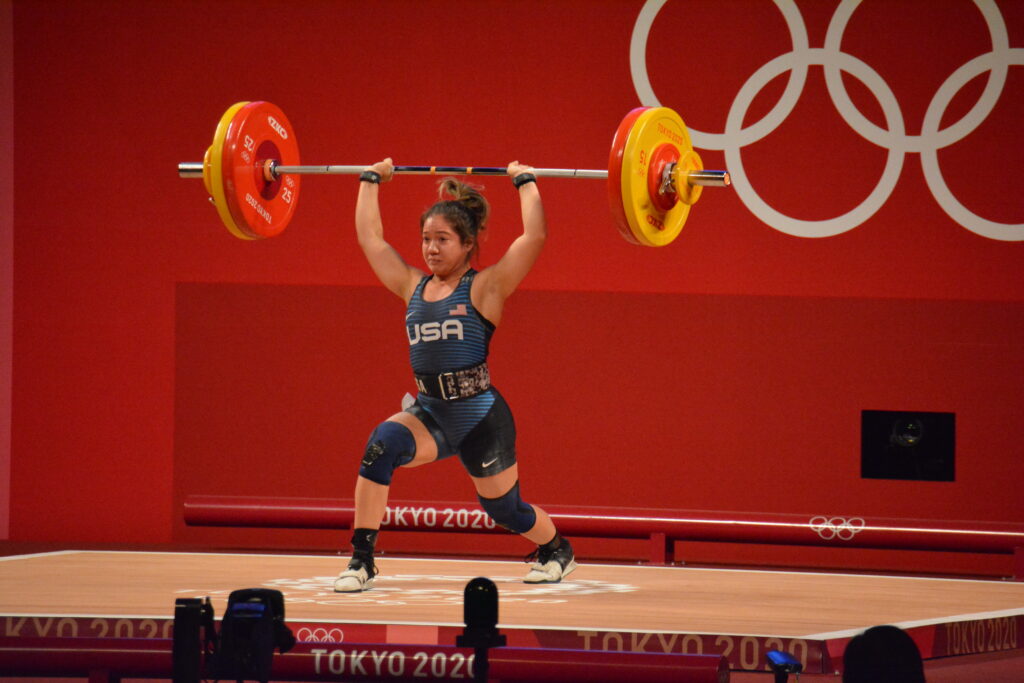 The end result was a plan hatched by CEO Phil Andrews to make Hawaii a stopping-off point for athletes, who are all training at a Honolulu hotel before being sent to Tokyo one by one days before each of their individual competitions. They then come back to Hawaii one day later to keep their time in Tokyo itself limited.  Read more…
Just as Olympians spent months of training to put themselves in position to compete in Tokyo, journalists — while undergoing none of the athletic rigors required of athletes — nonetheless had a lengthy process as well. Instead of hours of athletic training, that process included considerable paperwork, unanswered emails, a handful of late-night briefings and other bureaucratic roadblocks to put themselves in position to cover the event.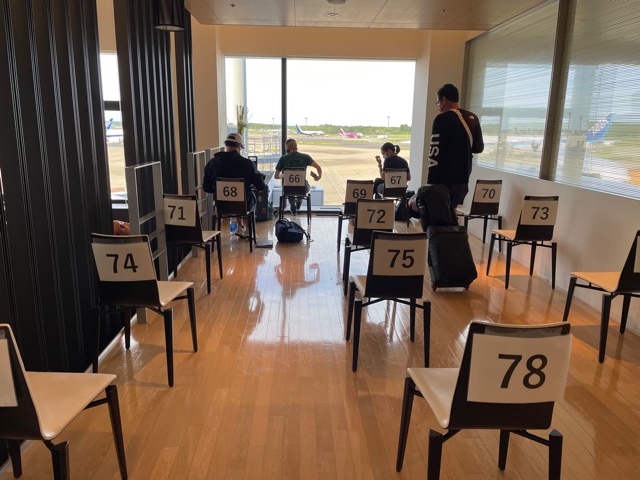 This is SportsTravel's story of how we arrived in Tokyo to cover the Games. Read more…
As the COVID situation evolves at the Olympic Games, so too do some of the protocols for athletes, especially when it comes to the images that will be seen back home. Hours after insisting that athletes must keep their masks on during medal ceremonies, the International Olympic Committee reversed course Sunday to allow winners to appear maskless for photos that capture "their faces and their emotions during a unique moment in their sporting career."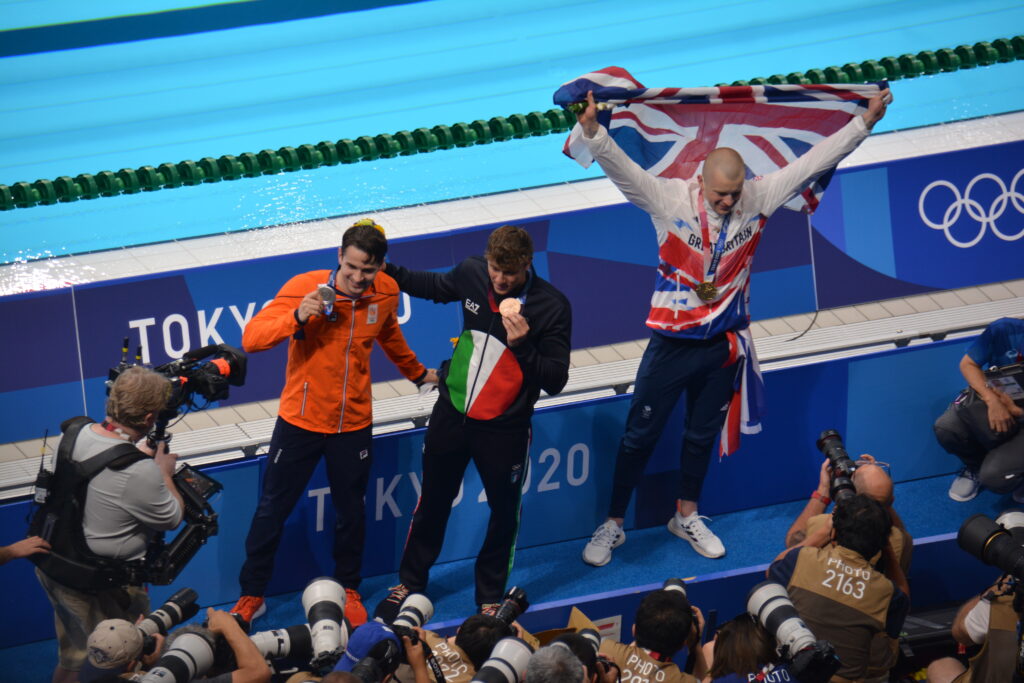 Under the new rules, athletes have 30 seconds following the national anthem to appear without their masks while staying on their podium step. But rules, it seems, are made to be broken. Read more…
When the United States men's gymnastics team that had been selected for the Olympic Summer Games in Tokyo was announced, one thing stood out about the five-man group: Each was a college gymnast.
Sam Mikulak, the elder statesman of the team, was a three-time national champion at Michigan. YulMoldauer helped Oklahoma win three NCAA titles and Alec Yoder competed at Ohio State. Stanford's Brody Malone is the current NCAA champion. And then there is Shane Wiskus, who used to compete at Minnesota — past tense.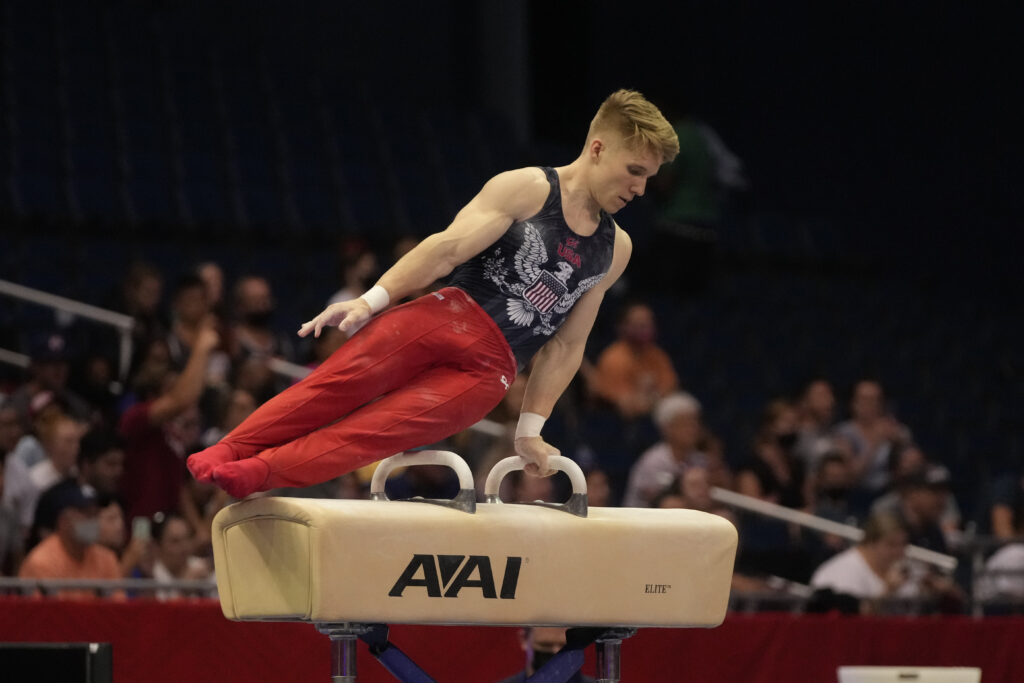 When the United States sent 613 athletes to Tokyo, 463 of them — more than 75 percent — came from the college sports system. But given the rising deficits throughout college sports — in part because of the pandemic, in part because of outsized spending toward high-profile sports — the issue of non-revenue or Olympic sports' place in the college sports system is perhaps debated more than ever before. Read more…
The Olympic Games schedule of events, when taken as a whole, can be daunting. But most sports have only a select few days, or perhaps a full week in the case of swimming, track and field or gymnastics, when their events are staged.
In volleyball, however, the sport has the deepest schedule in the Games. In fact, only four sports have events every day of the Games following the Opening Ceremony: indoor volleyball, beach volleyball, team handball and water polo.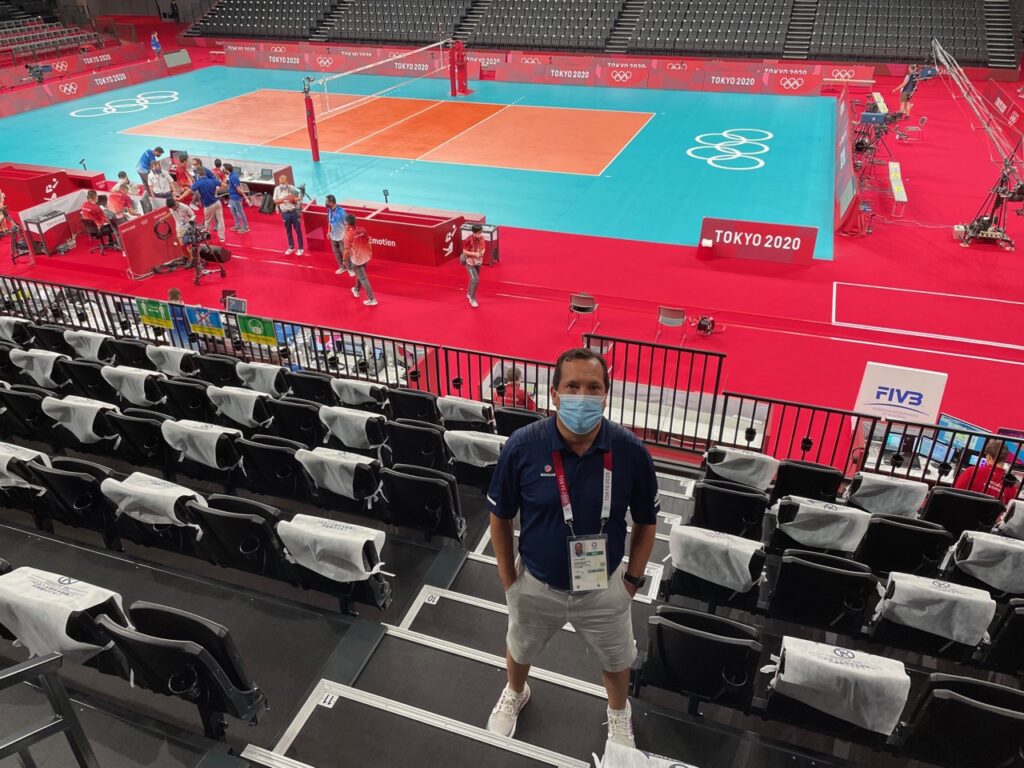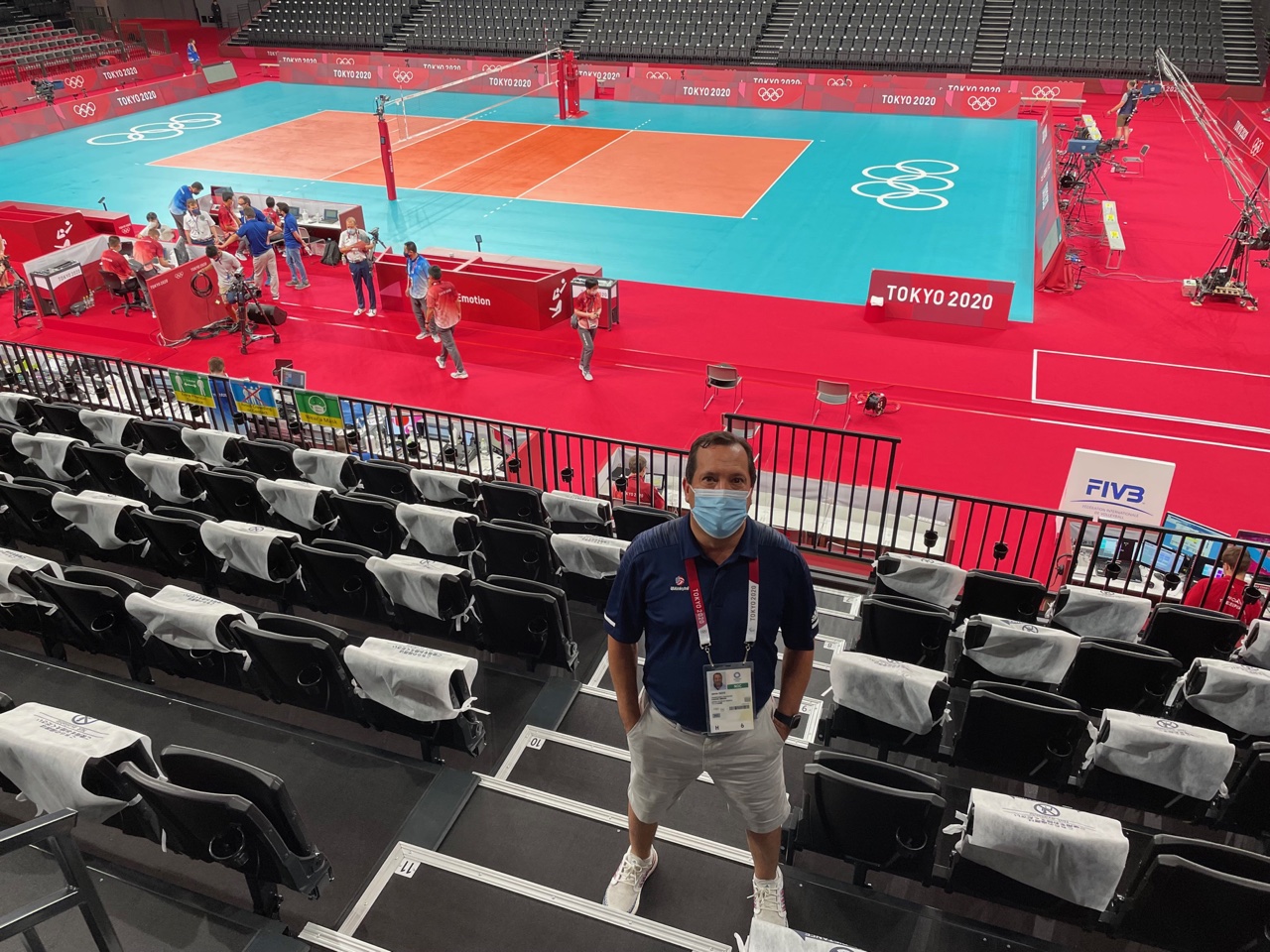 That's one reason why USA Volleyball President and CEO Jamie Davis has made the trip to Tokyo. With so many athletes competing so often, Davis felt it was best to be on the ground. And there have already been issues to address. Last Thursday, beach volleyball player Taylor Crabb was sidelined by a positive COVID-19 test, a constant source of concern for the leaders of every national governing body. Read more…
Throughout the Tokyo venues, there are signs of what could have been for these Olympic Games. The signs are often in the signs themselves.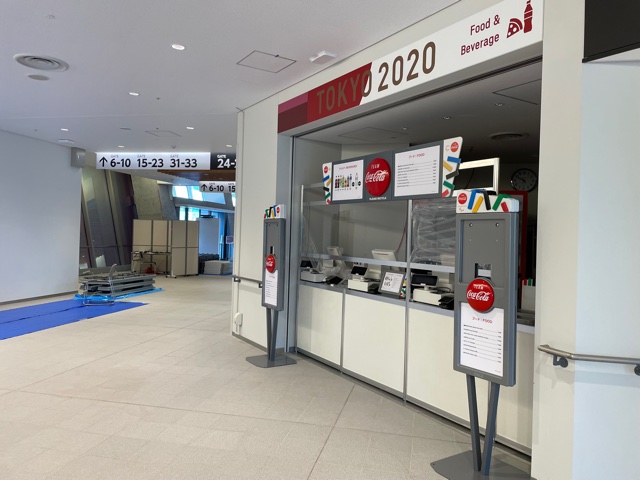 It is clear organizers built out each venue weeks back with an understanding that there would be spectators. When the late decision was made to ban all fans, there was likely too little time or desire to take down the signs.
Signage informing spectators of where to go for their seats are still posted. Signs at concession stands are also awaiting people that are not there. While one or two concession stands remain open to the limited number of journalists allowed into the Olympics at some of the venues, most are closed and not serving anything that been intended. Read more…
One thing that is immediately obvious as you ride around Tokyo to the venues that are hosting the Games is the country's love of baseball. This is evident even before landing in Tokyo where the familiar sites of baseball diamonds could be seen below in cities across the country on the approach to Narita Airport.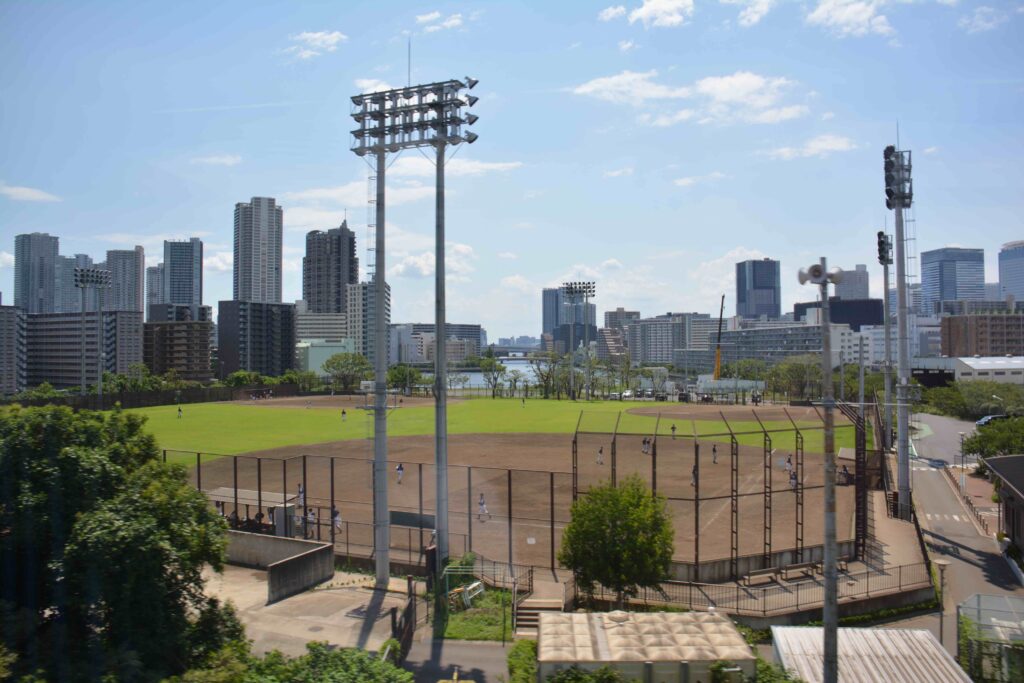 The sport will return to the Olympic program in Tokyo but be out three years from now in Paris. Read more…
At one of the most unusual Olympic Games ever staged, the Opening Ceremony in Tokyo was itself fitting for the times, a modest affair by Olympics standards held in front of a mostly empty stadium in a truly made-for-TV moment.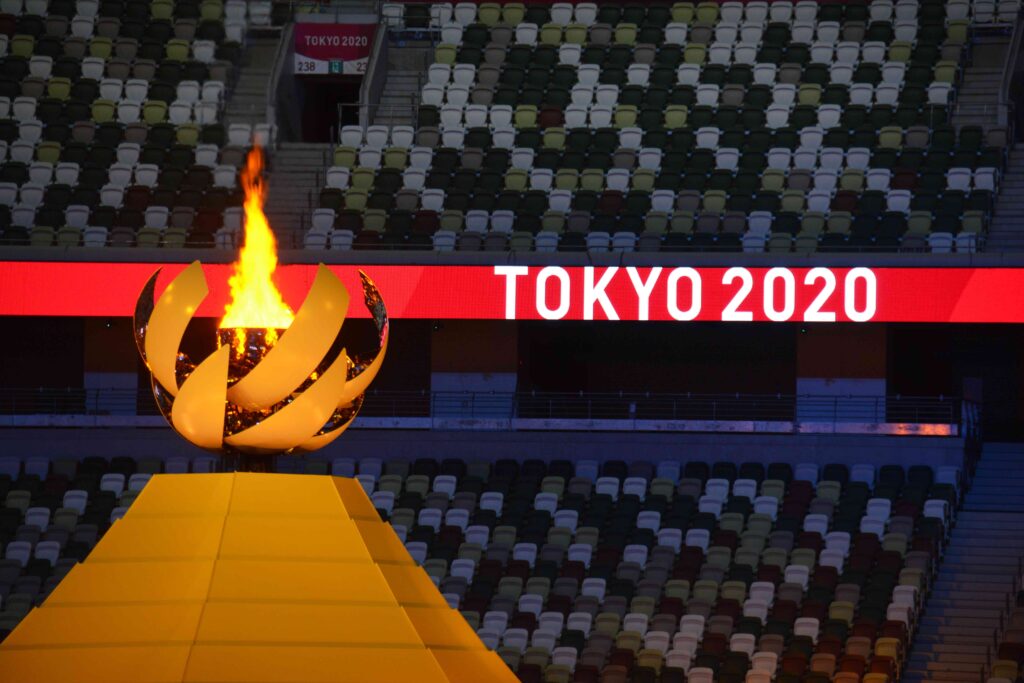 Outside the venue before the event started, the normal bustle of an Opening Ceremony was absent. A gift store was boarded closed. The only people taking photos by the National Stadium's Olympic rings were journalists. Inside, only a handful of concession stands were open for the spectators, who consisted almost entirely of journalists, volunteers and select International Olympic Committee dignitaries. Photographers, usually assigned to specific areas of the stadium, had free reign to shoot wherever they liked, including in the seats. Read more…
Hours before the Opening Ceremony of the Olympic Summer Games in Tokyo, leaders of the U.S. Olympic and Paralympic Committee said their primary focus was the safety and security of the 613 athletes that will represent Team USA, while acknowledging the extreme logistical hurdles in getting the team to Tokyo and prepared to compete.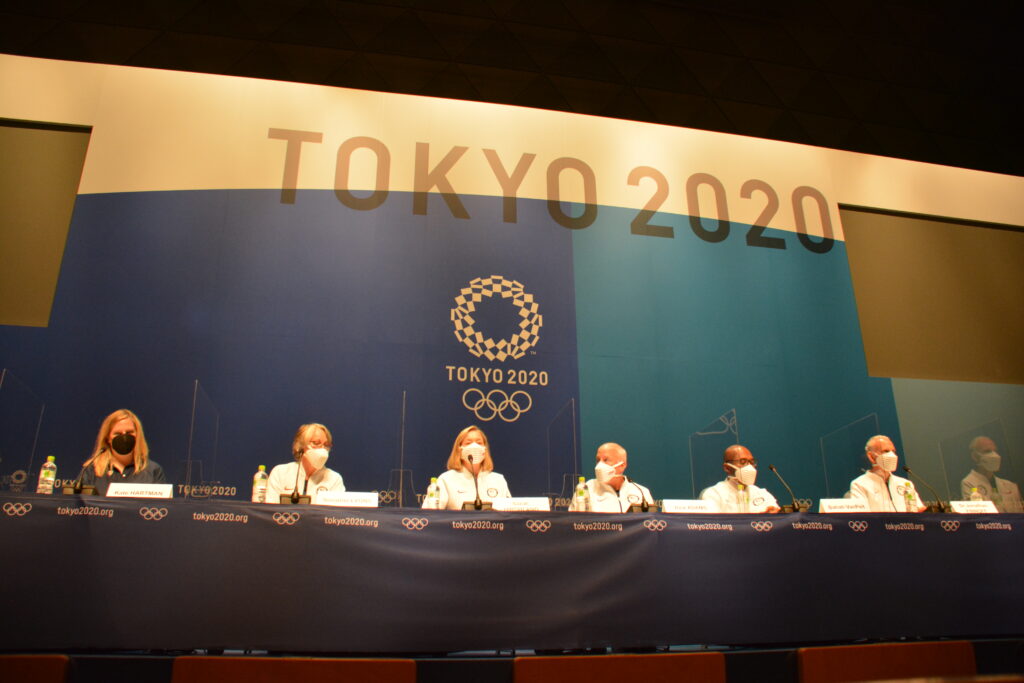 USOPC Board Chair Susanne Lyons said the stress in making sure the athletes are safe and that the Games don't become a source of disappointment for the Japanese people has made planning for this Olympics more unusual that others.
"In some ways we're all amazed and also relieved that here we are on the cusp of the Games," she said during a press conference. "I think initially when Tokyo won these Games it was a source of great excitement for the Japanese people and it's sad to say that because of COVID it's become the source of a great deal of stress." Read more…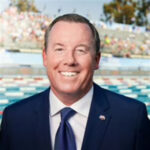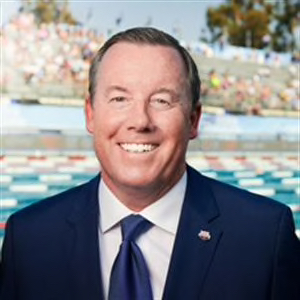 Tim Hinchey took over as CEO of USA Swimming just after the 2016 Olympic Games in Rio, meaning this year's Games in Tokyo will be the first he'll oversee for a team that has traditionally hauled in medals at the Games. Team USA has won 556 medals all time, by far the most of any country. The U.S. swim team in Tokyo features 53 swimmers, many of whom will make their debut on the Olympic stage.
This Olympic cycle, though, has been unlike any other. The recently completed Olympic Swimming Trials in Omaha, Nebraska, were broken up into two participation waves — a first for the event — in an effort distance the hundreds of swimmers that try out for the Games. And in Tokyo, swimming finals will be staged in the morning local time to accommodate prime-time television audiences in the United States, meaning training schedules have been put upside down as well. Read more here…
On the eve of the Opening Ceremony of the Olympic Summer Games, Tokyo 2020 fired its creative director Kentaro Kobayashi over a Holocaust-related joke he told years back while he was a comedian. The removal marked the second high-profile member of the team to be dismissed in recent days after composer and musician Keigo Oyamada was removed over his admission on social media that he had bullied people with disabilities when he was younger.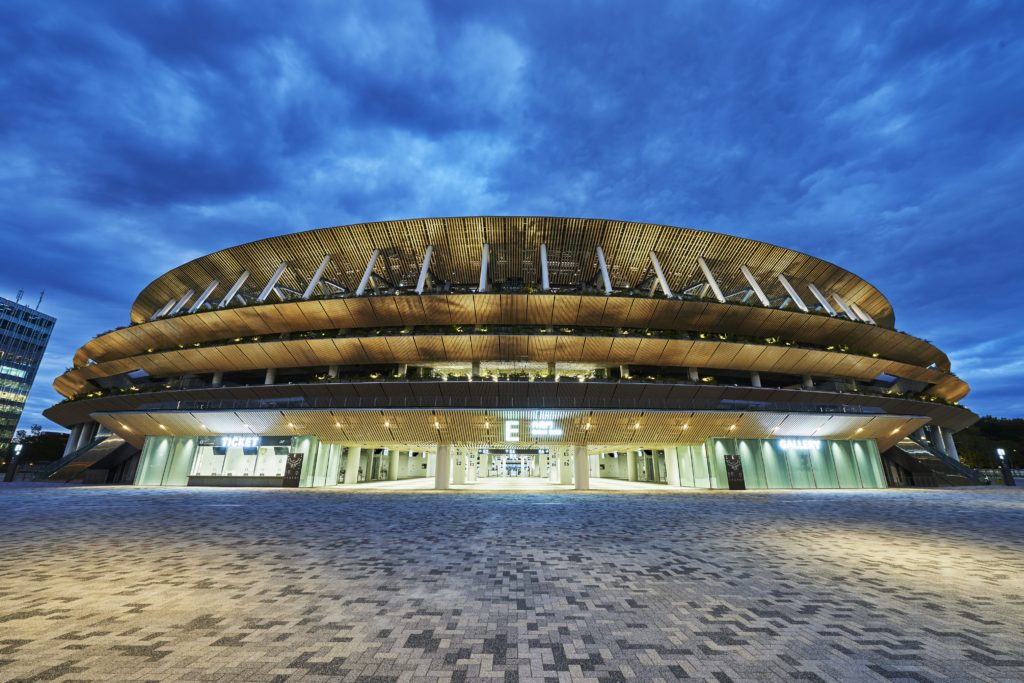 The ceremony has already been a question mark of sorts as athletes have been told not to arrive in Tokyo more than five days in advance of their competitions. Much is unknown about what direction the event will take with spectators banned and a limited number of International Olympic Committee and dignitaries, including U.S. First Lady Jill Biden expected to attend. Read more…
The Olympic Summer Games in Tokyo will be held in 42 venues around Japan with 27 of them in or around the capital. There are 11 venues inside what is referred to as the "Heritage Zone," which references Tokyo's previous hosting of the 1964 Olympic Summer Games. Many of those venues have been renovated for 2021. There are 16 other venues that form the "Tokyo Bay Zone" with the Olympic Village serving as a meeting point of sorts between the two zones. There are also 15 outlying venues.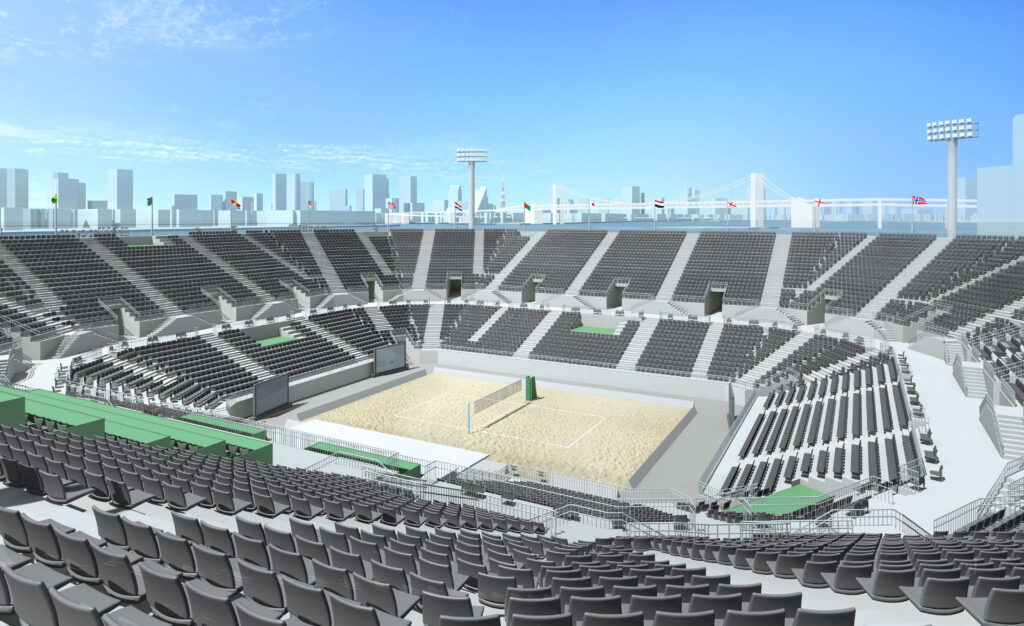 Here is an overview of every venue that will be used at the Games. Read more…
It's still unclear what the traditional Parade of Nations will look like to start the Olympic Summer Games on Friday in Tokyo, but the U.S. has selected the athletes that will lead its delegation into National Stadium: baseball player Eddy Alvarez and basketball star Sue Bird.
Team USA athletes selected Alvarez and Bird, who will become the first duo to share flag-bearing honors at the Olympic Games. Of the 613 athletes who were named to the U.S. Olympic team, more than 230 are expected set to walk in the ceremony. Read more…
Brisbane, Australia, will host the 2032 Olympic and Paralympic Summer Games, a move that was expected for weeks after the International Olympic Committee's Executive Board forwarded the Queensland coastal city as the only candidate for the event.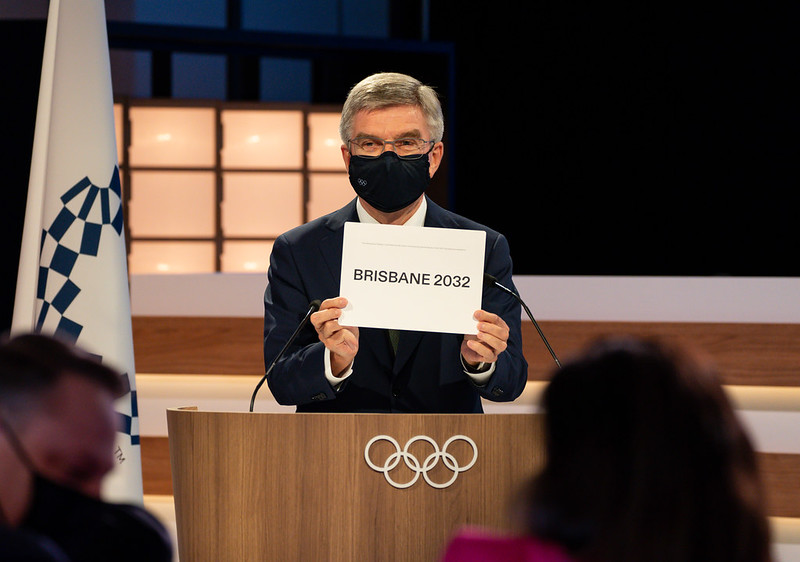 The formal vote came at the IOC Session in advance of the Tokyo Games. Brisbane will become the third Australian city to host the event after Sydney in 2000 and Melbourne in 1956. Brisbane received 72 yes and 5 no votes. Read more…
If you asked 100 people interested in this year's Olympic Summer Games in Tokyo which athlete they want to see the most, it's a safe bet the first name mentioned would be Simone Biles. Several may say Katie Ledecky. Others would say Allyson Felix, A'ja Wilson or Alex Morgan.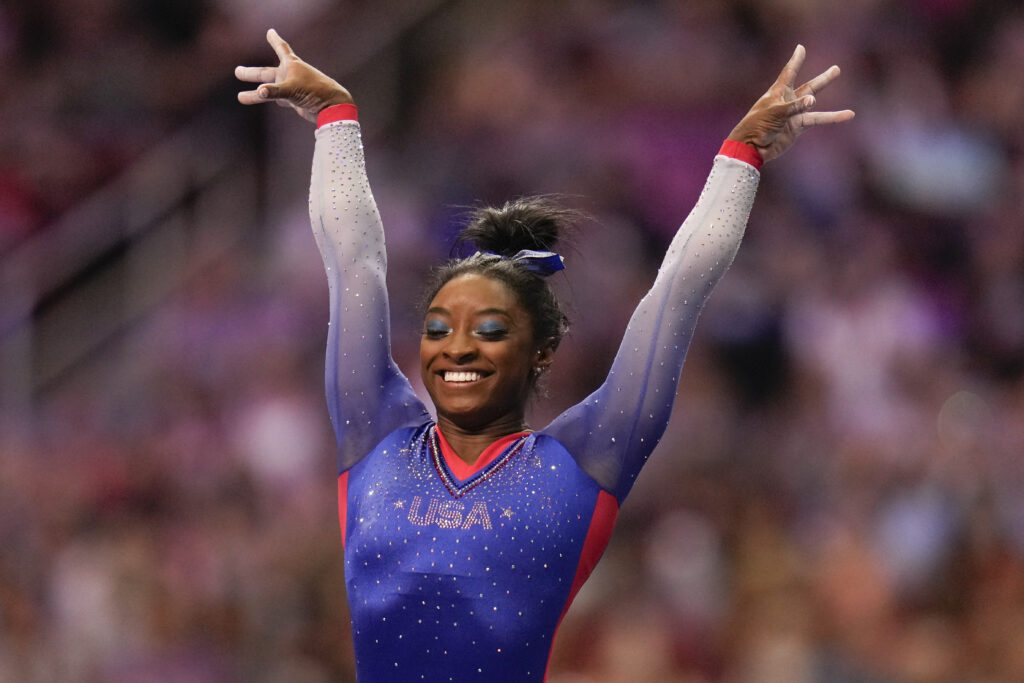 As the 50th anniversary of Title IX approaches next year, the infrastructure around women's sports has grown dramatically. And athletically, the proof is in the numbers. This year's U.S. roster in Tokyo has 329 women and 284 men, the third straight Games with more women on the team than men. At the 2016 Rio Games, women won 59 percent of the country's gold medals and 61 of 121 medals overall; in 19 of the 26 Olympic Summer Games in which American men and women competed for medals, women have won a greater share of the available golds than men. Read more…
Three days before the start of the Opening Ceremony, no new COVID-19 cases were reported among athletes or Olympics stakeholders in Tokyo, although officials at the IOC and Tokyo 2020 continue to monitor the situation closely.
And while unlikely, the CEO of Tokyo 2020 on Tuesday did not rule out the event still being canceled if virus cases spike.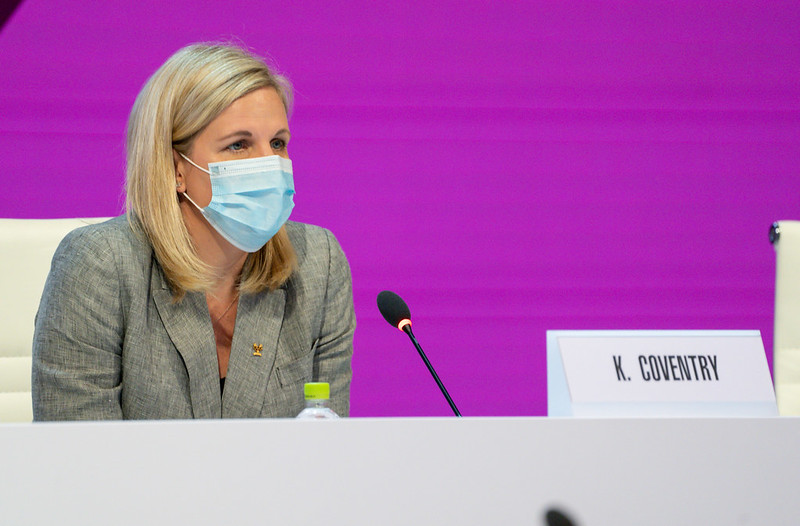 "We can't predict what will happen with the number of coronavirus cases. So we will continue discussions if there is a spike in cases," Toshiro Muto said during a press conference. "We have agreed that based on the coronavirus situation, we will convene five-party talks again. At this point, the coronavirus cases may rise or fall, so we will think about what we should do when the situation arises." Read more…
International Olympic Committee President Thomas Bach said last week there was "zero" risk of athletes passing on the virus to Japanese or other residents of the Olympic Village in Tokyo. And like many of the other proclamations by the IOC or Tokyo Olympic organizers registering a "just trust us" vibe, those declarations are being tested immediately.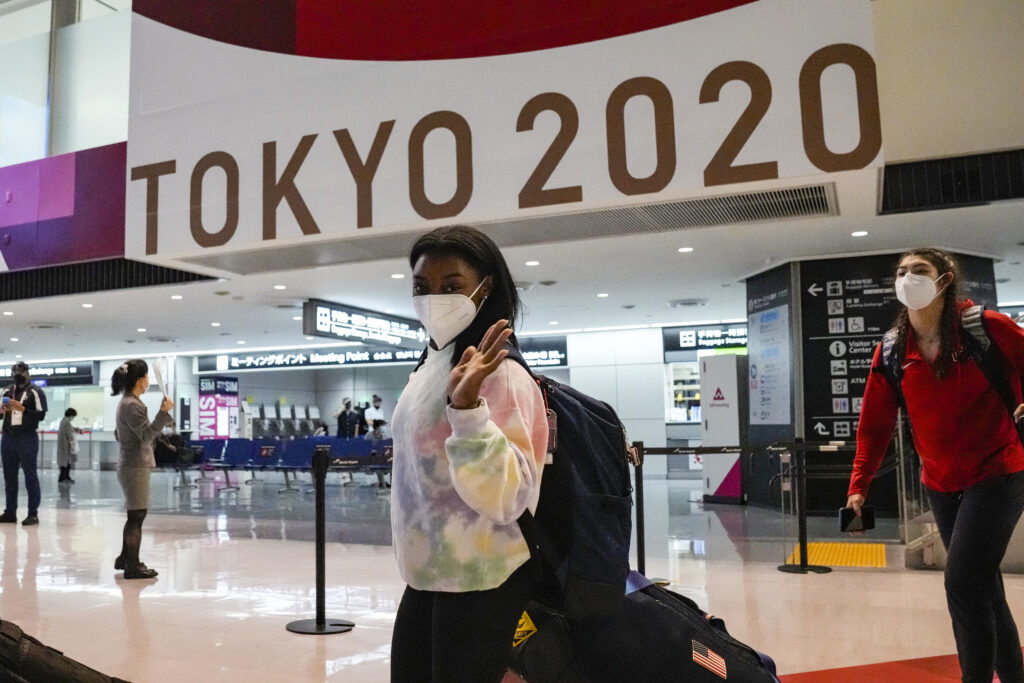 Two South African soccer players became the first athletes inside the Olympic Village to test positive for COVID-19 over the weekend right as 11,000 athletes and thousands more team officials from across the globe begin arriving for the Games, which officially open with Friday's Opening Ceremony. Dr. Phatho Zondi, South African team's chief medical officer, said every member of the team had two negative tests before traveling to Japan and tested negative on arrival.
And on Monday, an alternate member of the U.S. artistic gymnastics team tested positive in a pre-Games training camp in July. Read more…
There really is no excuse for you to miss an event if you want to watch it during the Olympic Summer Games in Tokyo, with NBC planning 7,000 hours of programming across all of its networks and platforms.
NBCUniversal announced plans to present 7,000 hours of programming surrounding the Tokyo Olympics this summer. Coverage begins July 20 with six hours of live softball on NBCSN including the gold-medal favorite U.S. team against Italy in the sport's return to the Olympics for the first time in 13 years. U.S. women's soccer meets Sweden in a 2016 Rio quarterfinal rematch on July 21 on USA and programming continues until the Opening Ceremony, which will be broadcast live in the morning on NBC.
This year is the 11th consecutive Olympics presentation and ninth consecutive Summer Games for NBC. Read more …
USA Basketball will have to replace one person on its men's basketball team after announcing that guard Bradley Beal of the Washington Wizards will not play in the Olympic Summer Games, one day after entering health and safety protocols.
Beal scored 17 points in the U.S. team's 108-80 win over Argentina in an exhibition game on Tuesday in Las Vegas. USA Basketball also announced that forward Jerami Grant is in health and safety protocols "out of an abundance of caution."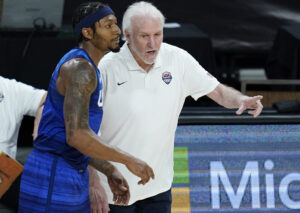 Beal started in the backcourt alongside Damian Lillard in all three Team USA exhibition games; the U.S. is 1-2 going into Friday's game against Australia before a final exhibition against Spain on Sunday. The U.S. opens the Olympic tournament on July 25 against France.
The news about Beal comes after the Tokyo organizing committee announced that one athlete and one staff member are among six new positives during arrival testing. The announcement comes one day after the IOC revealed an official on the refugee team tested positive. Two members of the Ugandan delegation as well as one from the Serbia delegation also tested positive upon arrival. Read more …
Years in the making, the U.S. Olympic and Paralympic Museum appeared to have it all when it opened last year. An inspiring and historical subject matter unlike any other museum in the country. A unique architecture that makes a statement on the skyline. A prime location in a growing part of downtown Colorado Springs.
All it was missing was visitors.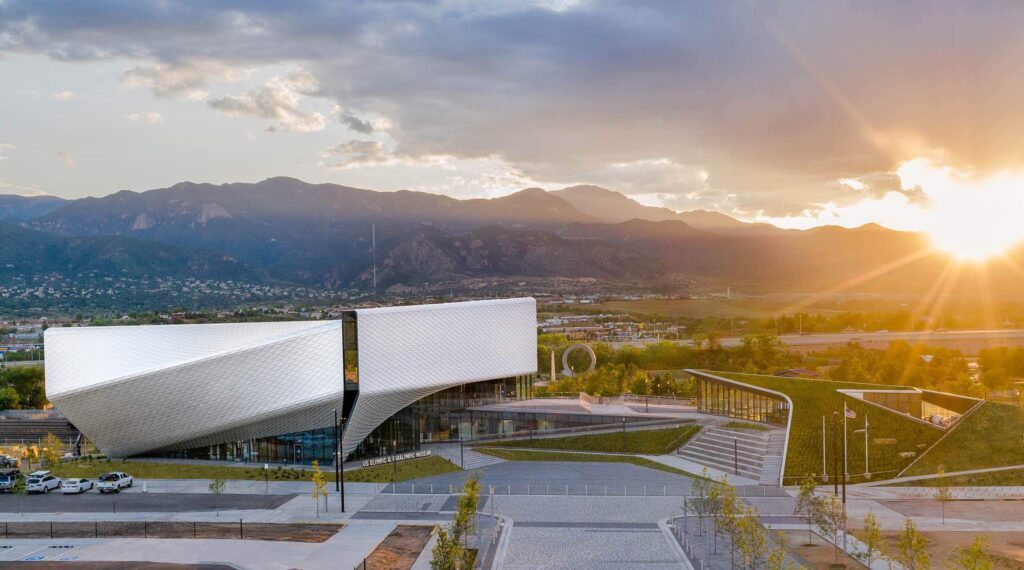 Nearly one year since the museum opened on July 30, 2020, the museum that celebrates the Olympic and Paralympic movements is still working to attract guests that were forced to stay home during the depths of the COVID-19 pandemic. And with the Olympic and Paralympic Summer Games on the horizon in Tokyo, a new wave of programming for a grand reopening is underway to encourage more visitors to come through the front door. Read more…
One of the largest fan-engagement opportunities at the Olympic Summer Games in Tokyo has been scrapped, the latest casualty from the coronavirus pandemic that continues to impact the Games with just over a week to go before the Opening Ceremony.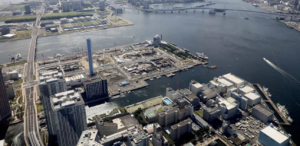 Tokyo Waterfront City was to connect several of the venues that will host competition along the city's waterfront, with sports demonstrations planned and sponsors receiving opportunities to activate along the stretch.
But on Wednesday, Tokyo 2020 announced it would now close off the area to spectators, citing the state of emergency in Tokyo that has been extended through late August due to rising COVID-19 rates in the city. An International Olympic Committee spokesman said some of the sponsor activations may be opened on a restricted basis, although details were not clear. Read more…
Nine days from the Opening Ceremony of the Olympic Summer Games, International Olympic Committee President Thomas Bach and Japanese Prime Minister Suga Yoshihide met to discuss preparations and emerged in solidarity on the plan to move forward, even as Tokyo recorded its highest number of COVID-19 cases in six months.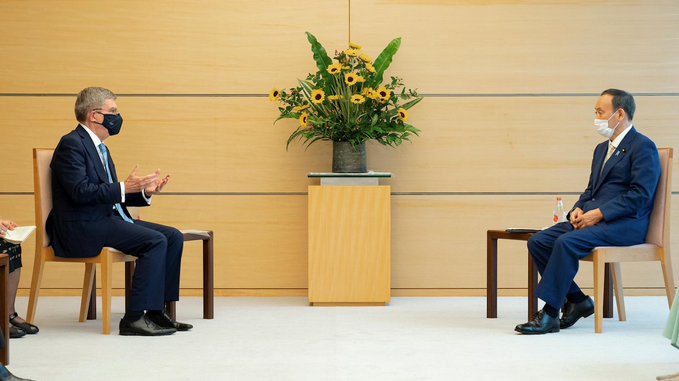 "I would like to express my heartfelt respect and gratitude to the government and the people of Japan for welcoming us," Bach said following the meeting. "There are nine days left until the Opening Ceremony of the Olympic Games Tokyo 2020. Athletes from all over the world are now arriving into Tokyo. The Games will unite the world in all our diversity. They will show that we are stronger together in all our solidarity." Read more…
The United States Olympic & Paralympic Committee will send 613 athletes to represent Team USA at the Olympic Summer Games in Tokyo. The team features 193 returning Olympians and 104 medalists, including 33 who have won multiple medals.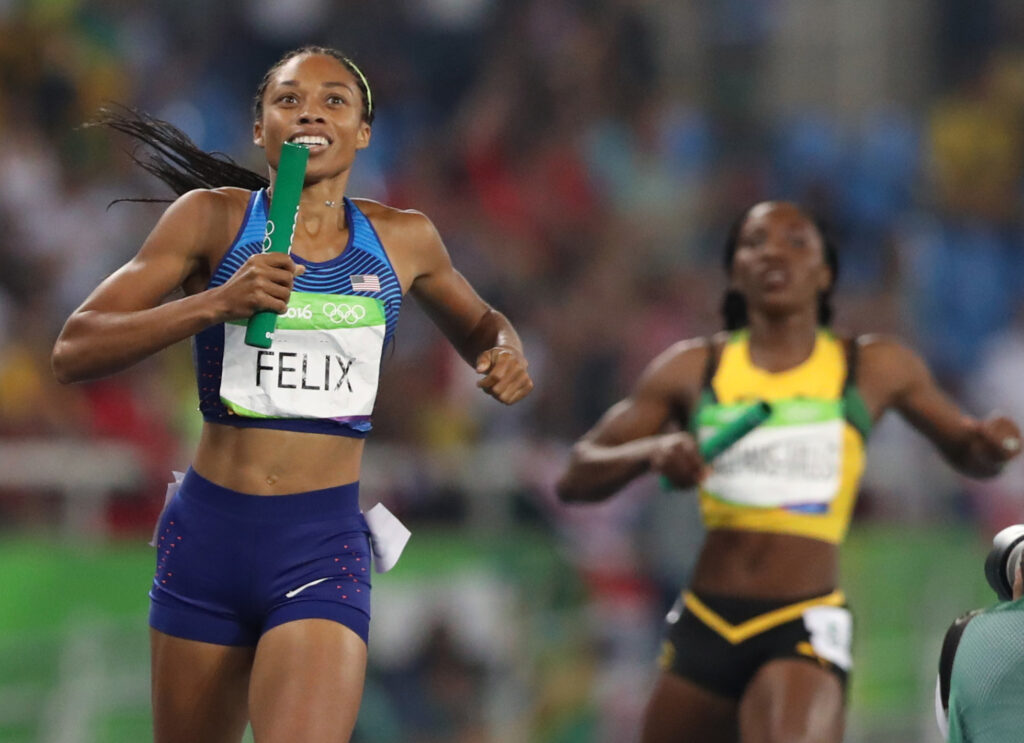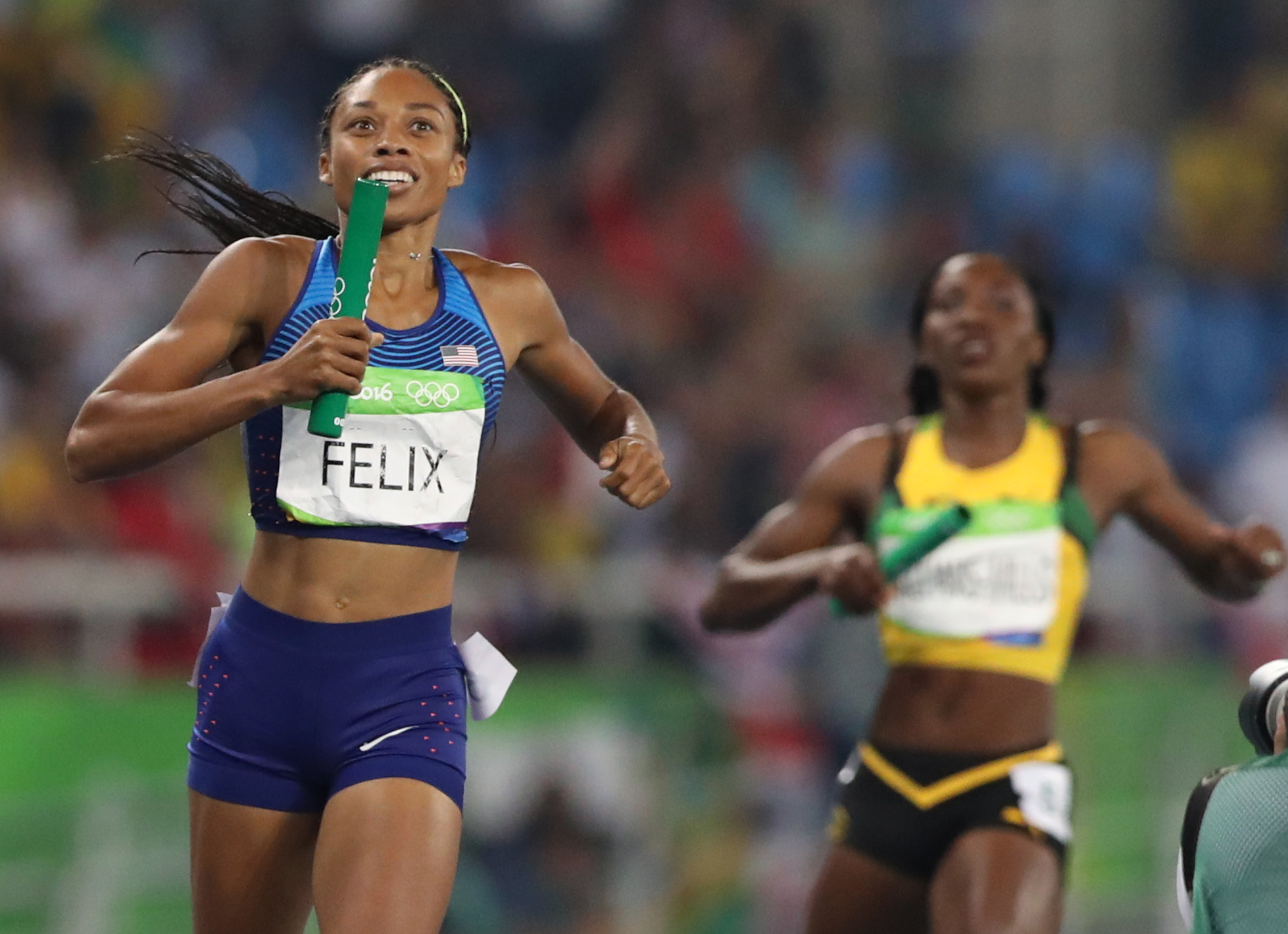 "Team USA is ready. Our roster includes 613 remarkable athletes, one of our biggest teams ever, all who qualified to participate in these Games," said USOPC Chief Executive Officer Sarah Hirshland. "In these extraordinary times — these athletes have shown perseverance, dedication and focus and have inspired us all. We are thrilled to support them as they live their dreams of competing on the biggest stage in sport." Read more…
The Japanese regions where baseball and softball events are scheduled to be held as part of the rescheduled 2020 Olympic Summer Games have joined the city of Tokyo in deciding to ban all fans from attending with 10 days before the Opening Ceremony.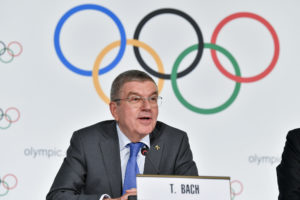 Fukushima prefecture will hold its baseball and softball events, and Hokkaido will hold soccer games without fans at the Sapporo Dome. Tokyo organizers and the International Olympic Committee earlier barred all fans from venues in Tokyo and three neighboring prefectures.
Many people including children have been looking forward to the games, and I'm very sorry to take away their chance of watching baseball and softball at the stadium," Fukushima Governor Masao Uchibori said Saturday. "It was a very tough decision to make." Read more…
Plans to have local fans on hand for the Olympic Summer Games in Tokyo were officially shelved by the organizing committee in consult with the International Olympic Committee after the city entered another state of emergency — due to a spike of COVID-19 cases — that will last throughout the world's largest sporting event.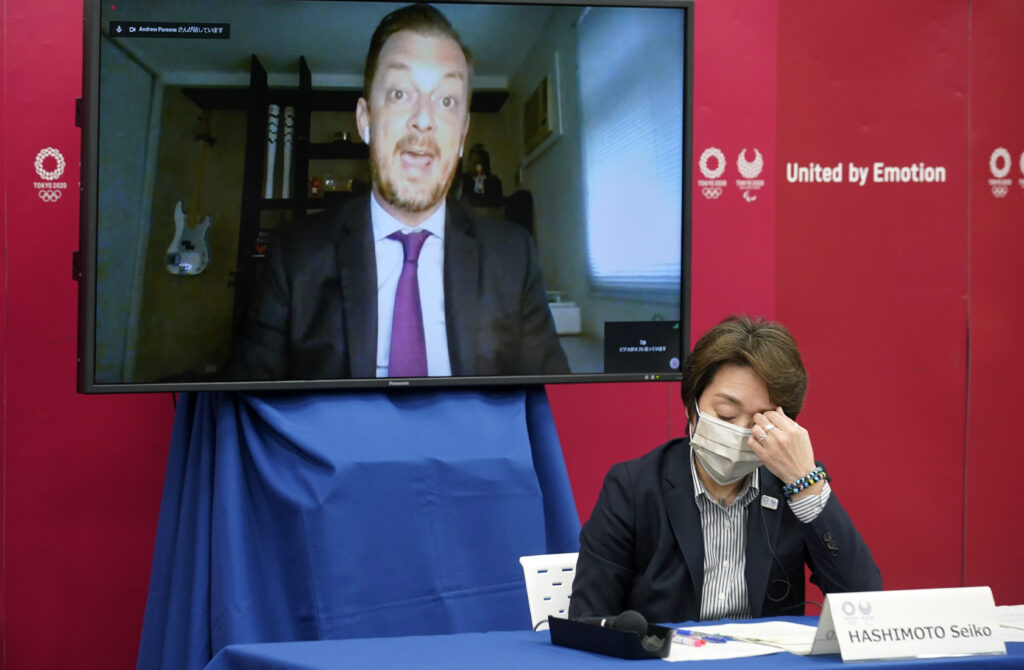 "Many people were looking forward to watching the games at the venues, but I would like everyone to fully enjoy watching the games on TV at home," Tokyo Governor Yuriko Koike said after meeting with IOC and Japanese organizers on Thursday. Read more…
While Tokyo 2020 officials debate a last-minute decision to further limit spectators at events during the Olympic Summer Games that start July 23, even outdoor events may not see fans at them as well.
Before the pandemic, back when Tokyo's notorious summer heat was the biggest concern on organizers' minds, the marathon and race walking events were moved to the cooler climes of Sapporo. But after a meeting with Sapporo officials, Tokyo 2020 announced that they want spectators to stay away from the route, which will be held on public streets. Read more…
Two weeks after saying it would allow local fans to attend the Olympic Summer Games, organizers are about to backtrack officially on the policy as COVID-19 cases continue to rise throughout Japan.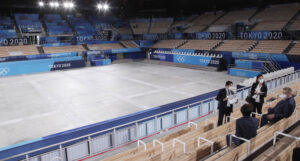 Japan's Asahi newspaper, citing multiple government sources, reported Tuesday the Opening Ceremony at the 68,000-seat National Stadium is likely to be limited to only VIP guests on July 23. The report added that smaller venues may have fans but other larger venues likely will be closed off to spectators.
While the reports were not attributed to any government or organizing committee official, throughout the past year Japanese news reports have been a precursor to official announcements, serving almost as test balloons to gauge public reaction. Two weeks ago, organizers announced that venues could be filled up to 50 percent capacity with a ceiling of 10,000. Read more…
The Tokyo Organizing Committee for the
2020 Olympic and Paralympic Summer Games
is partnering with Intel to showcase 5G technology with enhanced sports viewing experiences at three separate competition venues during the Games, which start on July 23 with the Opening Ceremony.
The new viewing experiences will allow spectators to enjoy events with ultra-high resolution videos and simultaneous multipoint videos leveraging 5G's high-speed and capacity, as well as an AR experiences. The offerings are the result of support by NHK and the Japan Commercial Broadcasters Association. Read more...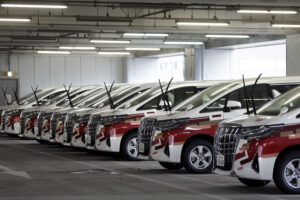 As stakeholders begin their travel to Tokyo for the Olympic and Paralympic Games, an elaborate transportation system is beginning to take shape to make sure athletes, coaches, officials, media and Olympic dignitaries can get where they need to go.
As stakeholders begin their travel to Tokyo for the Olympic and Paralympic Games, an elaborate transportation system is beginning to take shape to make sure athletes, coaches, officials, media and Olympic dignitaries can get where they need to go.
Officials at Tokyo 2020's transportation department on Thursday outlined some of the staggering logistics involved, especially since COVID-19 has upended plans that were in place for years to have most stakeholders use the city's widely available public transportation. Use of that public transportation is by and large off the table now for visitors unless they plan to be in the city more than 14 days, meaning a more robust system of buses and fleet cars has had to be assembled on relatively short notice. Read more…
Within a week of announcing that Japanese fans would be able to attend events at the Olympic Summer Games, Tokyo Olympic Organizing Committee President Seiko Hashimoto is backtracking and suggesting a closed-off Games could still happen with less than a month to go before the Opening Ceremony.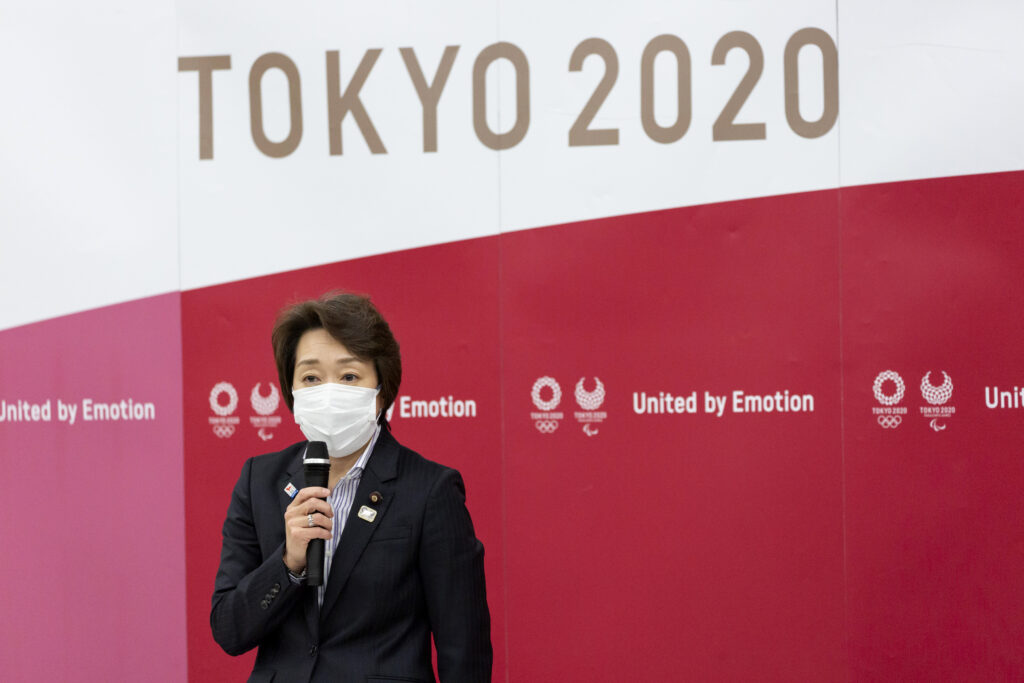 Organizers said last Monday that up to 10,000 local fans would be allowed into venues — with numbers not to exceed 50 percent of capacity — despite several medical experts in Japan who cautioned against the move. But a COVID-19 panel for the Tokyo Metropolitan Government reported Thursday that "there's a sign of resurgence" of infections in Tokyo and the news that two members of the Ugandan delegation have tested positive for the delta variant of COVID after arriving in Japan has shook the country. Read more…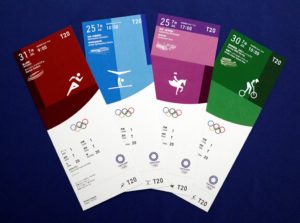 Japanese spectators at the Olympic Summer Games will be asked to root with "passion from your heart" as opposed to cheering, yelling, whistling or high-fiving, according to a new guideline document issued to potential fans. The 18-page document was issued after the organizing committee on Monday announced it will allow up to 50 percent capacity at venues for the Games, or a maximum of 10,000 people per venue.
Spectators are being asked to allow ample time to travel to events to avoid overcrowding. They are also asked to refrain from cheering, eating, drinking or chatting in public transportation and on the streets near the venues to "avoid making public nuisance to people around and residents living nearby." Read more…
One of the last remaining logistical hurdles for organizing the Olympic Summer Games has been settled: Japanese spectators will be allowed to attend.
With 32 days to go until the Opening Ceremony on July 23, the International Olympic Committee, the International Paralympic Committee, Tokyo 2020 and the governments of Tokyo and Japan announced June 21 that venues will be allowed to be filled to 50 percent capacity, or 10,000 spectators, whichever is smaller. Read more…