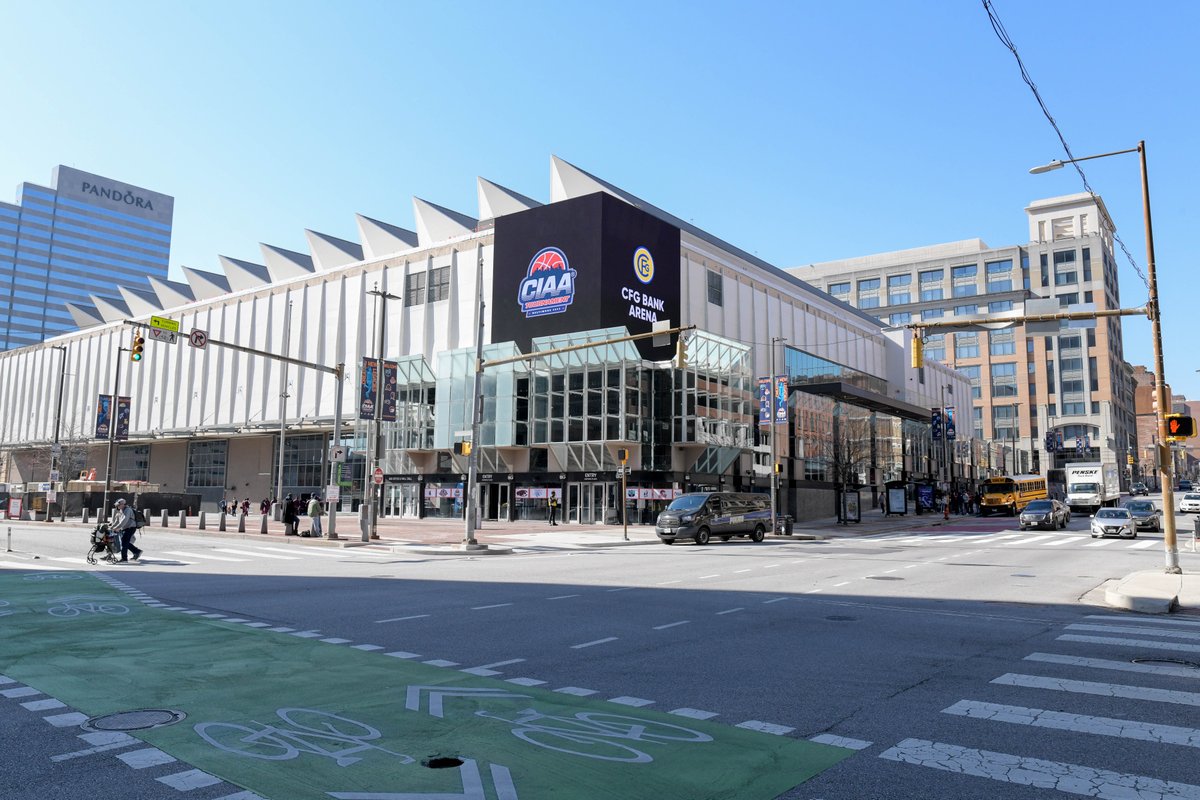 Visit Baltimore and the Central Incollegiate Athletic Association (CIAA) have announced an extension of its agreement where the men's and women's college basketball tournaments will stay in the Maryland destination through 2026 at the newly renovated CFG Bank Arena in Baltimore.
"The CIAA has embraced the "Charm City" as our tournament home over the past two years. Each year, we have attracted new fans with a focus to increase attendance to our championship basketball games, Fan Fest, and other ancillary CIAA events," said CIAA Commissioner Jacqie McWilliams. "Baltimore is a cultural destination that aligns perfectly for our alumni and fans in February, one of my favorite months to celebrate sports and culture. We are proud to partner with Visit Baltimore and the entire community to harness the legacy of the CIAA and to make lasting impact in the community that we can see, feel and celebrate. We look forward to another exciting CIAA Basketball Tournament in 2024 and extending through 2026."
The 2023 tournament had approximately 38,450 fans in attendance at the CFG Bank Arena during its five-day run in Baltimore, exceeding 2022's attendance by 5.6 percent. The tournament generated a total estimated economic impact of $29.6 million. Throughout the tournament planning process, the Baltimore Sports Tourism Development Council engaged 118 minority-owned businesses to be a part of the tournament which had a direct economic benefit of $1,249,028 to those businesses.
"I am grateful for the twelve presidents' confidence in Baltimore to continue hosting the tournament through 2026," said Al Hutchinson, president and chief executive officer of Visit Baltimore. "The CIAA is an excellent example of what major events and conventions are doing for our city's tourism recovery in terms of economic impact, and we are absolutely thrilled to welcome them to Baltimore for an additional year."
Visit Baltimore partnered with Tourism Economics to create a full economic impact report following this year's tournament. In addition to the total economic impact, the city of Baltimore, state of Maryland, Visit Baltimore and the local host committee for the tournament made a $1.2 million donation to the CIAA General Scholarship Fund that supports the conference's 12 member institutions.
"The success of the tournament proves that Baltimore is the perfect CIAA host city, celebrating its proud African American history in partnership with the oldest African American athletic conference," said Aminta Breaux, Bowie State University president and chair of the CIAA board of Directors. "As president of the host institution for the tournament, I'd like to thank all of the local businesses who welcomed tournament guests to the city and the many fans and supporters who came out to support our student-athletes from the 12 member institutions of the CIAA."
Founded in 1912, the Central Intercollegiate Athletic Association is the first, and longest running, African American athletic conference in the U.S. The 2024 tournament will return to Baltimore from February 26 through March 3, 2024.