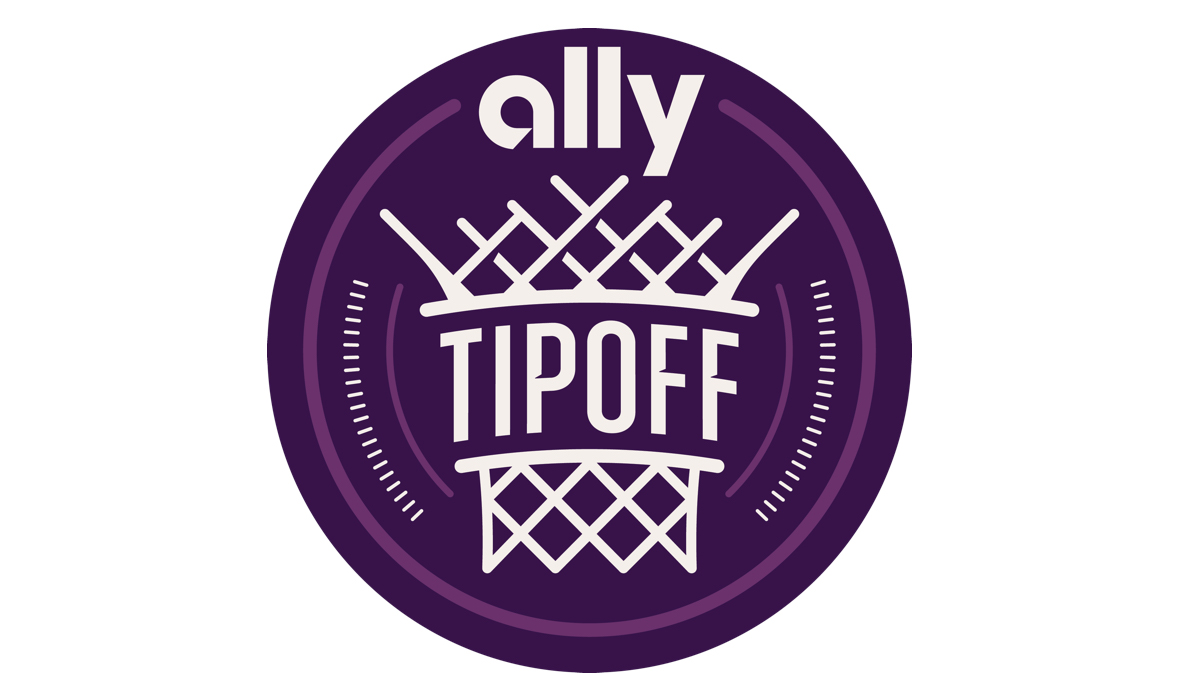 The Charlotte Sports Foundation, along with Ally Financial Inc., announced the women's basketball teams from the Iowa and Virginia Tech will face off at the inaugural Ally Tipoff on November 9, 2023.
Both teams are coming off appearances at the 2023 Women's Final Four with Virginia Tech losing in the semifinals and Iowa in the championship game to LSU after beating defending national champion and unbeaten South Carolina in the semifinals. Both teams are projected to be Top 10 programs for the 2023–2024 season. The matchup will be available on ESPN platforms.
"We are thrilled to host these incredible teams and players in Charlotte for what we believe will be one of the most compelling women's basketball games this season," said Charlotte Sports Foundation Executive Director Danny Morrison. "With Ally calling Charlotte one of its hometowns and their history of making real impact with their sports sponsorships, we know they are going to be an outstanding teammate in putting on a world-class event. We are pleased to collaborate once again with ESPN Events and the Spectrum Center as we continue to advance our mutual dedication to promoting women's sports in Charlotte."
The game will be at Charlotte's Spectrum Center in partnership with Hornets Sports & Entertainment, which owns the NBA's Charlotte Hornets and operates the facility. Tickets will go on sale later in the summer.
"We're excited to take our team to Charlotte this November and play a quality team such as Virginia Tech, who joined us in the Final Four last season," Iowa coach Lisa Bluder said. "This will be another great opportunity to showcase our sport on the national stage and create exposure for our university."
Iowa is led by Caitlin Clark, the returning AP Player of the Year and first team All-American, who averaged over 27 points a game and led the country in 3-pointers last season. Virginia Tech features All-American Elizabeth Kitley, who was named ACC Player of the Year for the second year in a row.
"I'm extremely excited to be a part of the Ally Tipoff playing against the University of Iowa," Virginia Tech coach Kenny Brooks said. "This game will feature high level talent that will showcase two teams that experienced the Final Four last year. This premier matchup will be great not only for our prestigious conferences but will be a great display for women's basketball."
In May 2022, Ally, the nation's largest digital-only bank, announced its 50-50 pledge, a five-year initiative focused on reaching parity across its paid media spending in men's and women's sports. Since then, Ally increased its paid media investment in women's sports by more than 300%.
"The majority of sports fans want to watch women's sports, but in the past access has been limited," said Andrea Brimmer, chief marketing and public relations officer at Ally. "By partnering with the Charlotte Sports Foundation and ESPN, we're continuing to invest in access, giving fans the opportunity to watch what they really want. And, as sports fans ourselves, we can't wait to watch two championship-caliber women's college basketball teams going head-to-head right here in the Queen City."