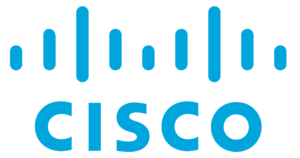 The technology company Cisco has announced partnership agreements with the National Football League and Paris 2024, the local organizing committee of the Olympic and Paralympic Summer Games, helping each with their networks and an expanded Olympics role in cybersecurity and videoconferencing.
The deal with the NFL will make the networking and security company an official technology partner of the league. The company plans to develop a connected platform for the league that will provide greater speed, intelligence and security.
"We are excited to have Cisco as an official partner of the NFL," said Michelle McKenna, NFL chief information officer. "We have relied on Cisco for many years now and it is a natural fit that they now have become our partner. In an increasingly digital world, speed, reliability and security are paramount to our success and we welcome the leadership Cisco will bring to the NFL for these key aspects and more."
The company already had a relationship with the league before the announcement of the new multiyear deal. Every NFL stadium's replay control room is built on Cisco technology and connected back to the Art McNally Gameday Central in New York via a Cisco network. Nearly all of the league's official partners and two-thirds of current NFL stadiums also rely on Cisco technology, including SoFi Stadium in Los Angeles and State Farm Stadium in Glendale, Arizona, sites of the next two Super Bowls.
"The NFL shares our view that a connected world offers incredible opportunity and we are excited to become an official technology partner of the league," said Cisco Chairman and CEO Chuck Robbins. "When Cisco started its journey in sports and entertainment years ago, we knew the right technology would reshape the fan experience and with this partnership, we are continuing our progress toward creating a more dynamic future."
As part of the deal, Cisco will contribute to the NFL's Inspire Change initiative by collaborating with the league to deliver technology education and career advancement opportunities to people in underserved communities.
Paris 2024 Also On Board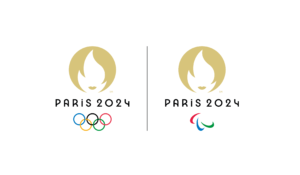 In addition, Cisco has announced a partnership with Paris 2024, extending a connection to the Olympic movement that dates back to the 2012 Games in London. In Paris, the company will provide networking infrastructure, cybersecurity and video conferencing to the Games, the latter two of which are new roles for Cisco.
The company's goal is to help Paris 2024 securely connect venues, teams, volunteers and fans in new ways with new experiences for all involved.
"I am delighted to welcome Cisco as Official Partner of Paris 2024," said Tony Estanguet, president of Paris 2024. "Our ambition is to organize spectacular and innovative Games open to anyone who wants not only to watch the competition but also to interact with the athletes, get engaged in the project, join the Paris 2024 Club, become a volunteer, participate in the first Olympic and Paralympic mass events. Cisco is a world leader in networking equipment, cybersecurity infrastructure and collaboration, and their expertise will help us bring to life our ambition to open the Olympic and Paralympic Games."