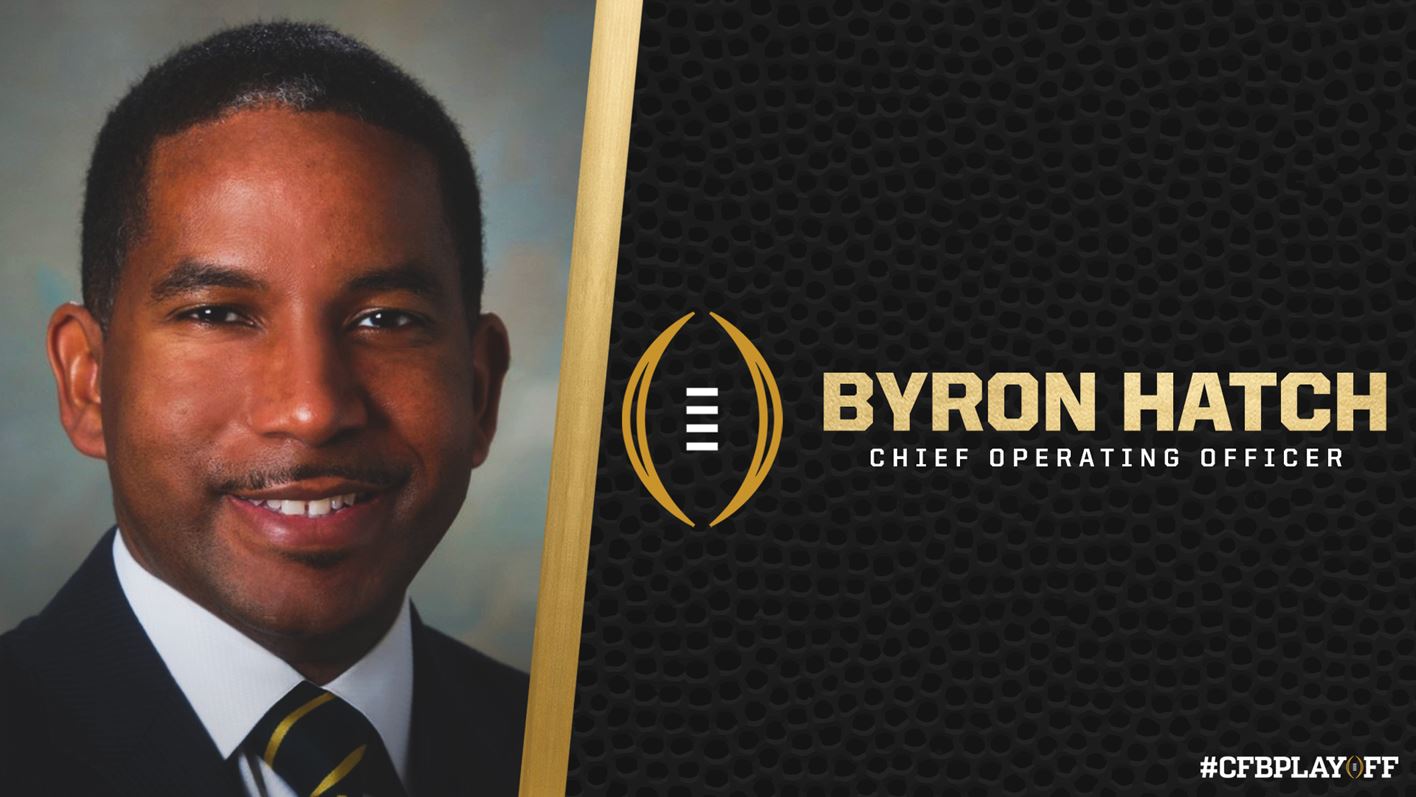 Byron Hatch has been named the College Football Playoff's chief operating officer after spending six years as the assistant commissioner of championships for the Southeastern Conference.
During Hatch's time with the SEC he oversaw the SEC football championship game, men's basketball tournament and softball tournament. In his role, Hatch will be responsible for managing the national championship game and affiliated events. He will also be the primary liaison with six bowl games that participate in the CFP and will manage the process for selecting sites for the championship games.
"We're delighted that Byron will be joining the CFP team," College Football Playoff Chief Executive Officer Bill Hancock said. "He is an enormously well liked and well-respected creative leader and a good person, too. He will fit right in here."
Prior to joining the SEC, Hatch was the associate athletics director for business operations at the University of Arkansas for three years. Hatch began his career in sports with a seven-year stint at the NCAA, where he worked in the membership services group before becoming associate director of the Division I Men's Basketball Championship.
Hatch succeeds Andrea Williams, who was named chief experience officer with the Utah Jazz.
"I am excited about this new opportunity for me and my family," Hatch said. "I look forward to working with the College Football Playoff staff and helping to continue to grow one of the great events in all of sports. I would like to thank Commissioner (Greg) Sankey and everyone associated with the Southeastern Conference for giving me a platform to grow professionally and develop leadership skills that have led to this next chapter of our lives."