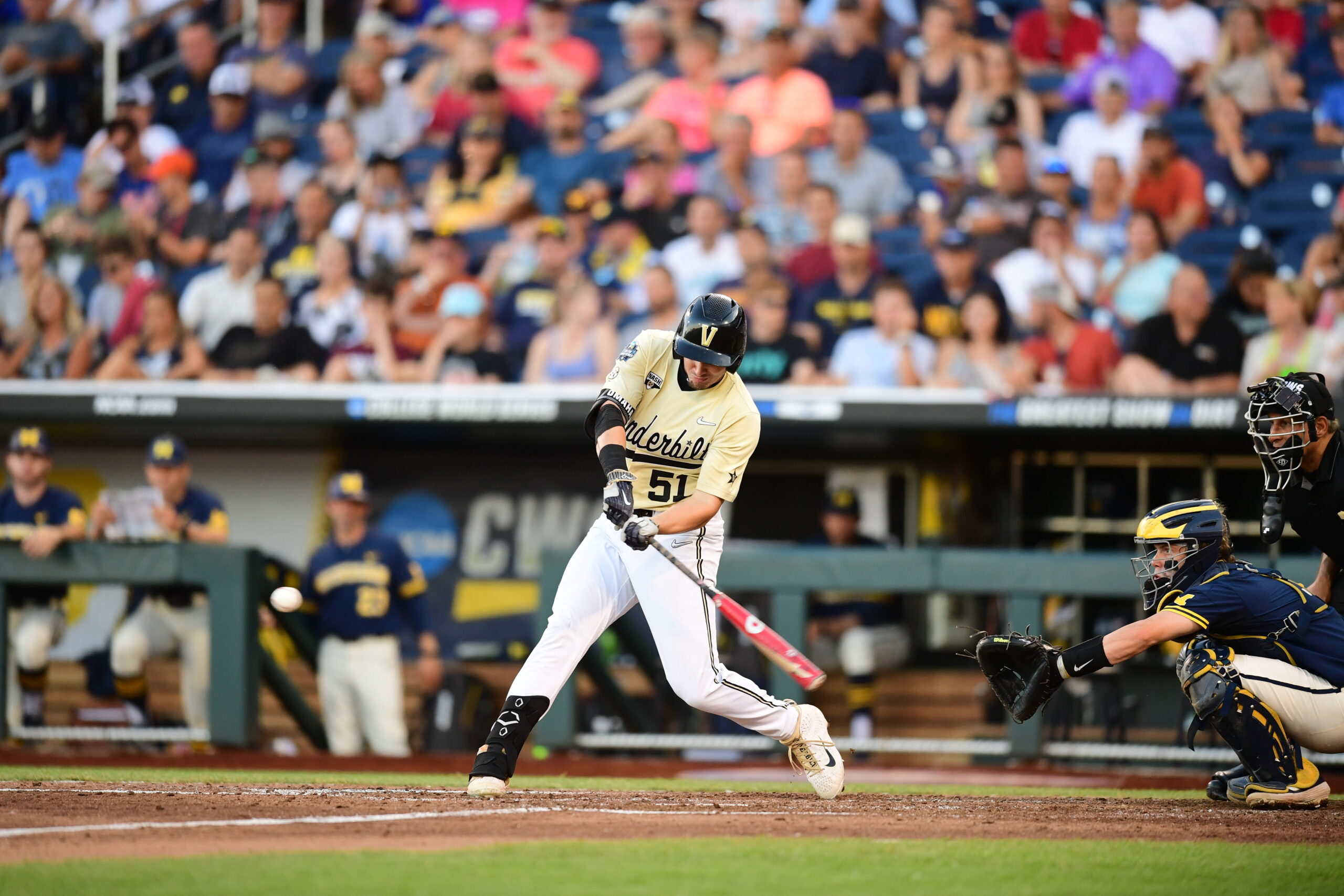 This week would have marked the 2020 NCAA Men's College World Series, a tournament that for years has attracted a large number of visitors to Omaha, Nebraska, the event's longtime host. But with the NCAA canceling its spring championships, Omaha, like other cities, was left without one of its signature events.
Looking ahead to next year, Visit Omaha and the College World Series of Omaha, Inc., have come up with a creative way to keep fans engaged—and for a lucky winner to receive a VIP package to next year's championships.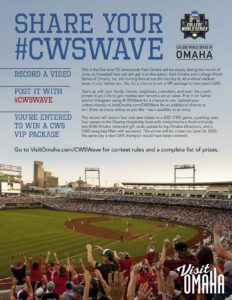 As part of the promotion, the CVB and the event organizer are inviting fans across the country to do a virtual stadium wave. To participate, fans can post their best waves on Twitter and/or Instagram using #CWSWave for a chance to win. Fans will also be able to upload videos directly to VisitOmaha.com/CWSWave for an additional chance to win. There is no limit to the number of entries.
"This is the first time TD Ameritrade Park Omaha will be empty during the month of June, but baseball fans can still get it on the action," said Visit Omaha Executive Director Keith Backsen. "For 10 days in June, let's shake off the COVID cobwebs, get our game faces on, and make some waves."
The winning entry will earn its creator four club seat tickets to a 2021 College World Series game, a parking pass, four passes to the Diesing Hospitality Suite with complimentary food and soda, two $100 Omaha restaurant gift cards, passes to top Omaha attractions and a CWS swag bag filled with souvenirs. The winner will be chosen on June 24, which is the day the CWS champion had set to be crowned.
"Omaha has proudly hosted the NCAA Division I Men's College World Series since 1950," said College World Series of Omaha, Inc. Board President Jack Diesing. "While there is no baseball this June, the team in Omaha has collaborated to continue the spirit of the event. We are excited to see the wave spread across the country celebrating the CWS."
Contest rules and a complete list of prizes are available at VisitOmaha.com/CWSWave.