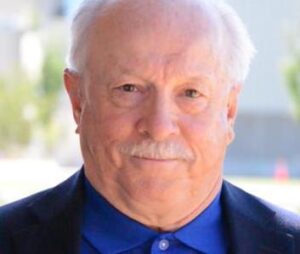 After a 35-year career in the hospitality industry, Mike Carrier, the president of the Oklahoma City Convention and Visitors Bureau, has announced that he will retire on September 30. Carrier has led the Oklahoma City CVB since 2007 and oversaw the ongoing construction of a new convention center, among other developments.
"Mike was the right leader for our community as we developed, planned and built our new convention center," said Roy Williams, president and CEO of the Greater Oklahoma City Chamber, which operates the CVB. "His extensive background combined convention sales and facility management and made him the ideal candidate. He has proven to be a leader that could dig in and bring our community's vision to life."
During Carrier's tenure, the CVB has experienced considerable growth, generating an estimated $2.45 billion in economic impact through tourism. The number of hotel rooms in the city has increased 31 percent and tax revenue from those hotels went up 44 percent during his time at the helm. Sports venues have also been part of the mix, with the city boasting a world-class rowing and canoe/kayak center and a manmade whitewater course along the Oklahoma River.
"I was so fortunate to close my career in such a dynamic environment," said Carrier. "This community understands the potential meetings and tourism bring for the economy and for presenting Oklahoma City to the world. The work we have all done together — our staff, the attraction and hotel community, our elected leaders, the business community, our citizens — we have built a world-class destination. I am so proud to have been a part of creating America's next go-to meetings destination."
Carrier's departure will come as the city wraps up construction on the new convention center. "I am so thankful that Mike held his retirement date to get us to the finish line," Williams said. "His insight and his knowledge of this industry have been critical to our success, and I know we will benefit from his work for years to come."
"While others nearing retirement might have coasted to the finish line, Mike Carrier hit the accelerator," said Timothy Schneider, chairman of the Sports Division of Northstar Travel Group and founder of the TEAMS Conference & Expo. "For a long time, Mike and I had discussed staging the TEAMS Conference in Oklahoma City. With the completion of the new convention center, we'll realize that goal when TEAMS is held in Oklahoma City, October 10–13, 2022. That would not have happened if it weren't for Mike Carrier and his abiding commitment to the events industry."
Carrier began his hospitality career in 1984, first working in hotel sales before joining the Greenville (South Carolina) Convention and Visitors Bureau. He went on to lead the convention and visitors bureaus in Columbia, South Carolina, and Knoxville, Tennessee, before opening and operating a new convention center in Shreveport, Louisiana. He took over at the Oklahoma City CVB in August 2007.