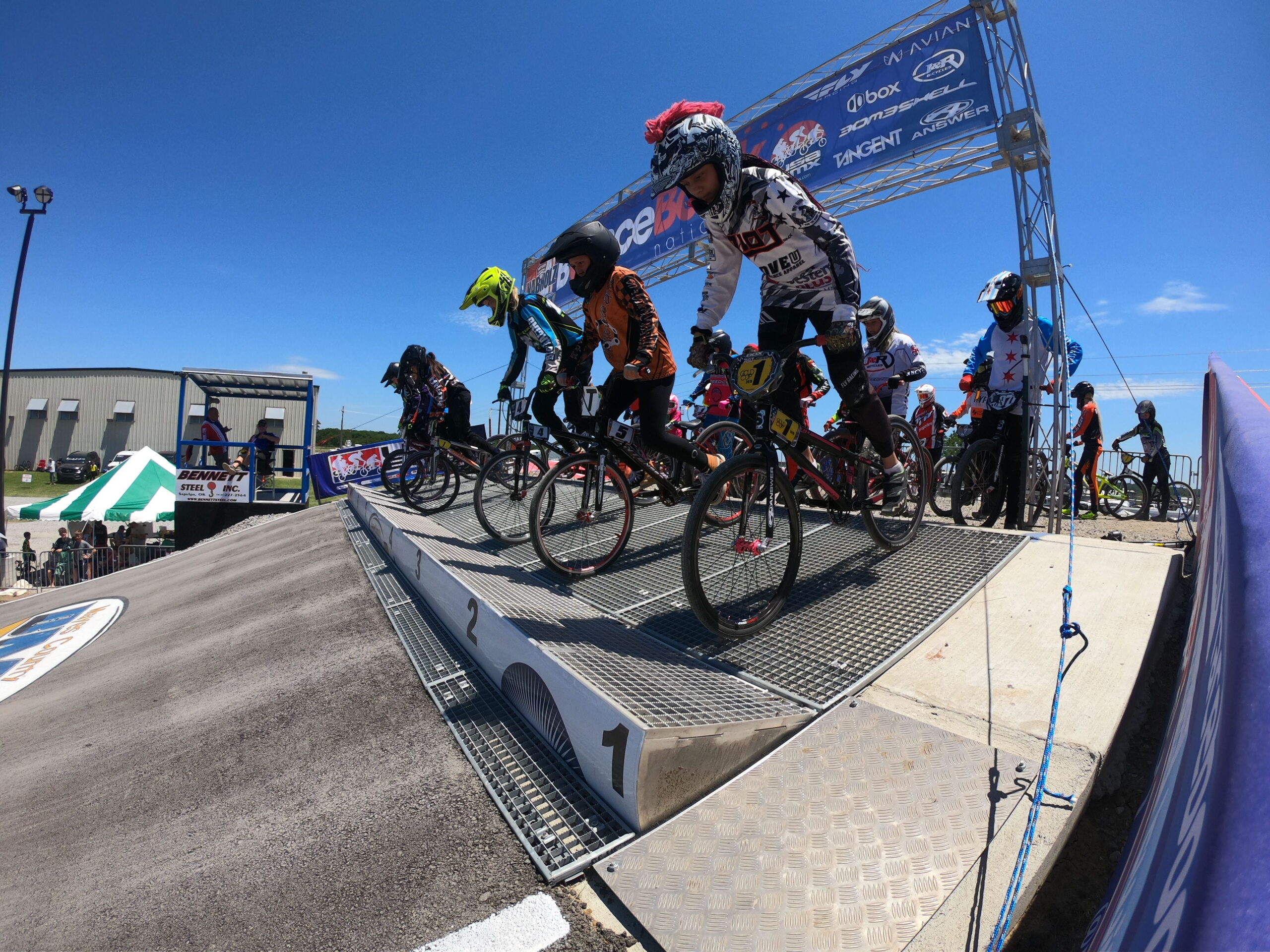 Few sports may be better positioned than BMX to return to events. After all, the sport's participants wear helmets that cover their mouths and serve as almost built-in masks.
But staging an event in the new pandemic era isn't as easy as telling people to get on their bikes because their faces may be covered. USA BMX learned a number of valuable lessons the weekend of June 6–7 when it hosted the Nabholz Bounce Back Nationals in Pryor, Oklahoma, about 45 minutes northeast of Tulsa — the organization's first event since shutting down its national calendar.
For COO John David and his team, staging the event proved telling about what event organizers and venues will need to consider to relaunch events in a timely and safe manner. But after the event saw 800 athletes and a total of 2,500 visitors from 39 states – with less than a month of planning — the evidence exists that the traveling public is ready to return to events.
Calendar Shuffled
Like all sports, the national governing body for BMX halted competition in March after completing six events on its 30-event national calendar. Since then, 10 events have been canceled or rescheduled. But for a sport that competes in states across the country, getting permission to bring events back has proved challenging as each location has its own criteria for return.
The BMX series intended to be in Nashville the weekend of June 5–7. But in the NGB's search for a new location, a USA BMX staff member recalled the track in Pryor, which is only a year old. Nonetheless, the track has already found ways to partner with the NGB, including through a STEM program that USA BMX has implemented with a number of venues.
"They were not on the radar at all," David said. "One of our staff members who had helped institute their STEM programming — as we were saying where can we go to host events and I'm getting door after door slammed on me — said, 'Have you looked at Mayes County BMX?'"
On paper, the venue made sense. It sits on a 25-acre industrial park, allowing people to spread out. There are four hotels near the venue. And the local government, which has been supportive of the track and of the organization, was ready to host them and helped bring the state's lieutenant governor to the opening.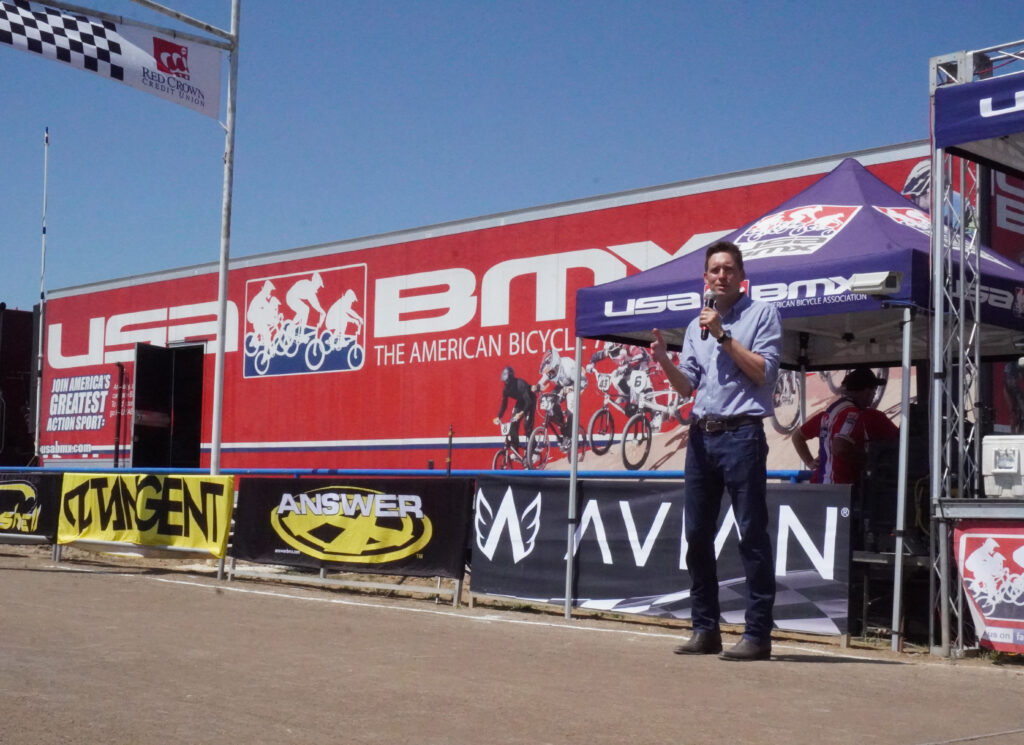 While every event organizer will have unique challenges for their sport as they return, here is how USA BMX pulled off its first event back and five lessons the organization learned.
1. Establish Clear Guidelines
Once the venue signed on, USA BMX set to creating its guidelines for the event, which differed significantly from other events it has traditionally hosted.
At stake were both medical and practical considerations. In this case, the organization started with CDC and WHO medical safety guidelines and then looked at all aspects of the sport's events that lead people to assemble close together.
One of the main areas of congregation is typically at registration. While online registration is always an option for participants, historically between 50 percent and 60 percent of athletes take advantage of the option. This time around, USA BMX encouraged everyone to register in advance. And it downsized the registration footprint on site.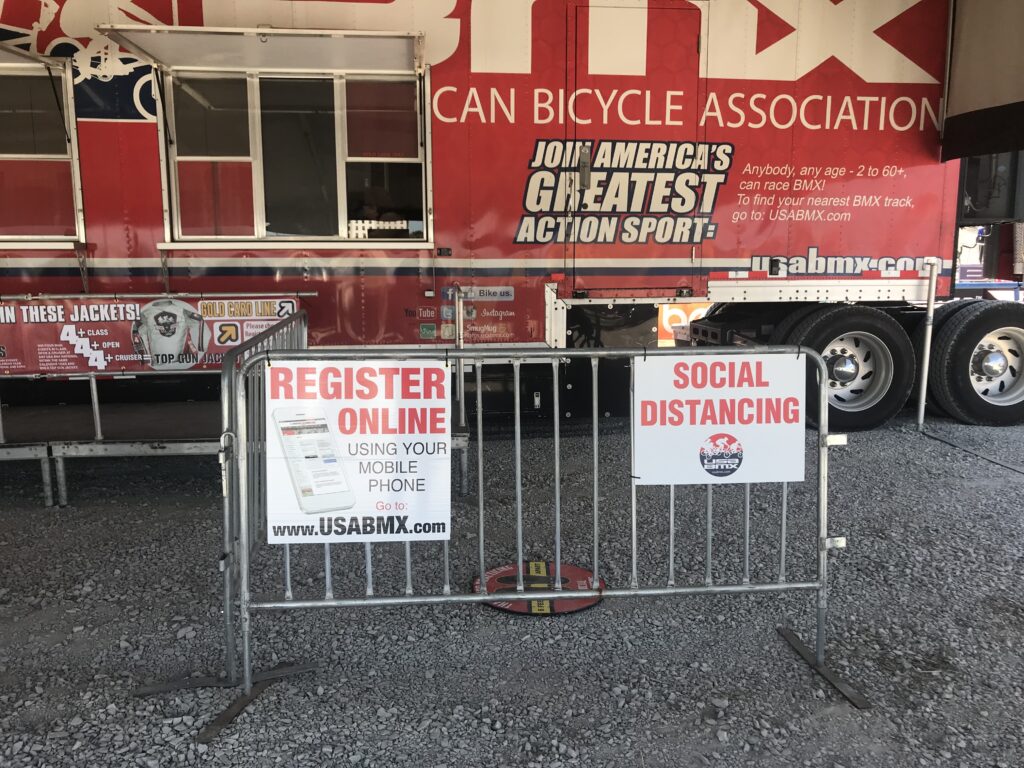 "To create social distance, we knew we couldn't have four windows of registration," David said. "We could only have two. We revamped our system and it worked terrific."
In the end, 95 percent of people registered online, dramatically reducing the traffic on site for registration.
2. Embrace the Drive Market
USA BMX normally sees a strong drive market at its events. And that was the case at the Oklahoma event as well. Still, people are traveling by air. David estimated that 12 percent came by air to the Tulsa area, including several on his flight into the region. "On Thursday when I came in, there were five families on my plane there for the race," he said.
The rest drove, and in some cases by significant margins. Among the registrants for the event were 57 athletes from California, 27 from Arizona and 15 from Nevada. "When you look at the city/state list, it's pretty shocking," David said.
In total, the drive-in numbers were stronger than a typical event, something David attributed to pent-up demand among racers to compete in a live event.
3. If You Set New Rules, Make Them Clear
The new rules for the event were communicated well in advance for those who attended, including in a flier detailing the steps to be taken. In Pryor, new restrictions included how many people could actually watch the event: Each athlete was limited to one spectator on the track itself. (To further enforce the rule, organizers also had bleachers removed from the site.) And if anyone in the traveling party was not feeling well, was 65 years or older, or suffered from compromised immunity, they were advised to stay home.
To allow other traveling family members the option to see the race, USA BMX expanded its use and availability of live streaming on YouTube and Facebook at no additional cost, a service that typically is only offered for the weekend's main events. For this race, all rounds were made available.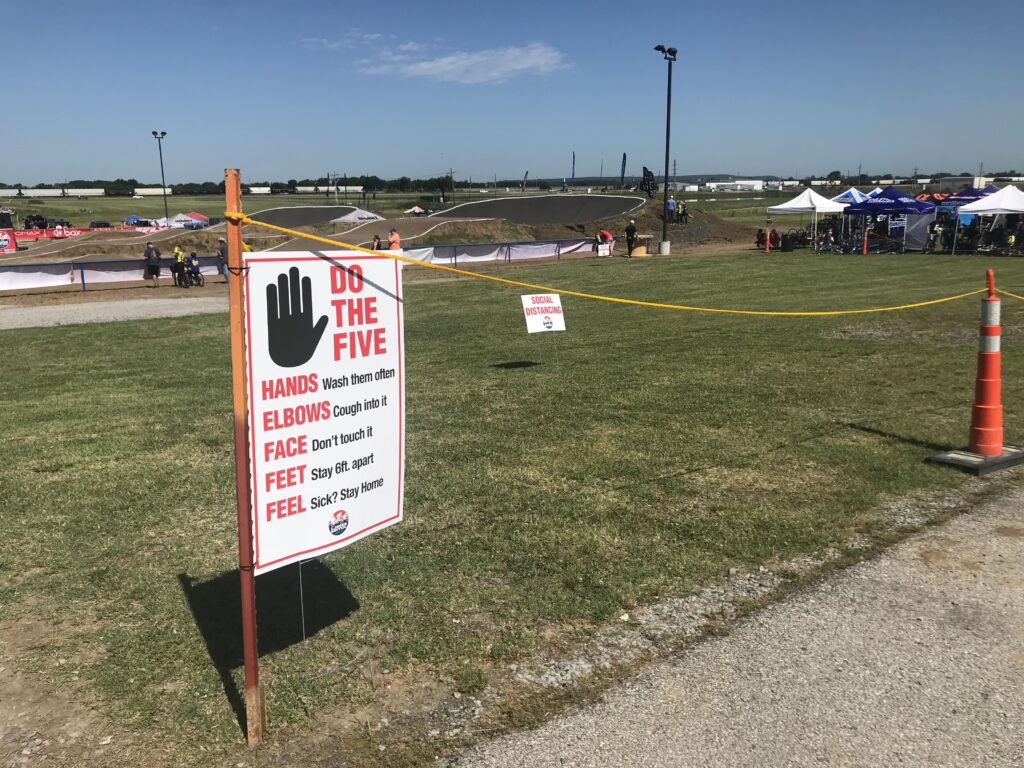 When it came to social distancing throughout the venue, signs and more signs were posted to remind people of the new rules. "We had a tremendous amount of signage encouraging social distancing," David said. "We inundated the facility with that signage."
4. Simplify Your Operations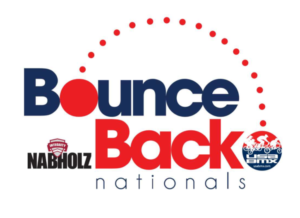 In many cases, USA BMX was forced to rethink its practices to ensure the safety of participants. That rethinking resulted in some innovations that may result in long-term changes.
One area was the moto, or race, sheets typically posted on site to show who is racing which heats and what their scores are afterward. That process can involve 250 sheets of paper for the start, quarterfinals, semifinals and the main heats. This time around, that process was moved entirely online as the concept of people gathering around a posted sheet was counterproductive to the social distancing needed for the event.
"We didn't post an entire sheet of paper," David said. "I was scared to death of what it was going to be like."
The system worked well and complaints were non-existent. Participants nonetheless had suggestions that David's team intends to implement next time. One example is people wanted the city and state of the athlete reflected on the online sheets, information that is typically on the printed sheets.
David said the online experience is likely to stay. "We said when we got done with the first race that we're never posting a single piece of paper ever again."
5. Know Your Customer Base
The future of the USA BMX national schedule remains uncertain as some states have not yet approved the types of competition the governing body organizes. A smaller-scale race is planned in the Phoenix area the weekend of June 12–13, and the next race on the national schedule is planned in Rock Hill, South Carolina, in July. "We've got our slate of national events still left on the schedule," David said. "But with each one of those we have two to three backups as alternatives in their place."
Regardless of where those events may be held, USA BMX feels it is in touch with its athletes and their families and that their racers are ready to return to competition. Without that knowledge or understanding, proceeding ahead may have been different despite the organization's natural inclination to stage events again.
"One of the truths that we learned was that while every customer base is different, our customer base is just not concerned with COVID-19," he said. "They just weren't. They wanted to get back to racing."