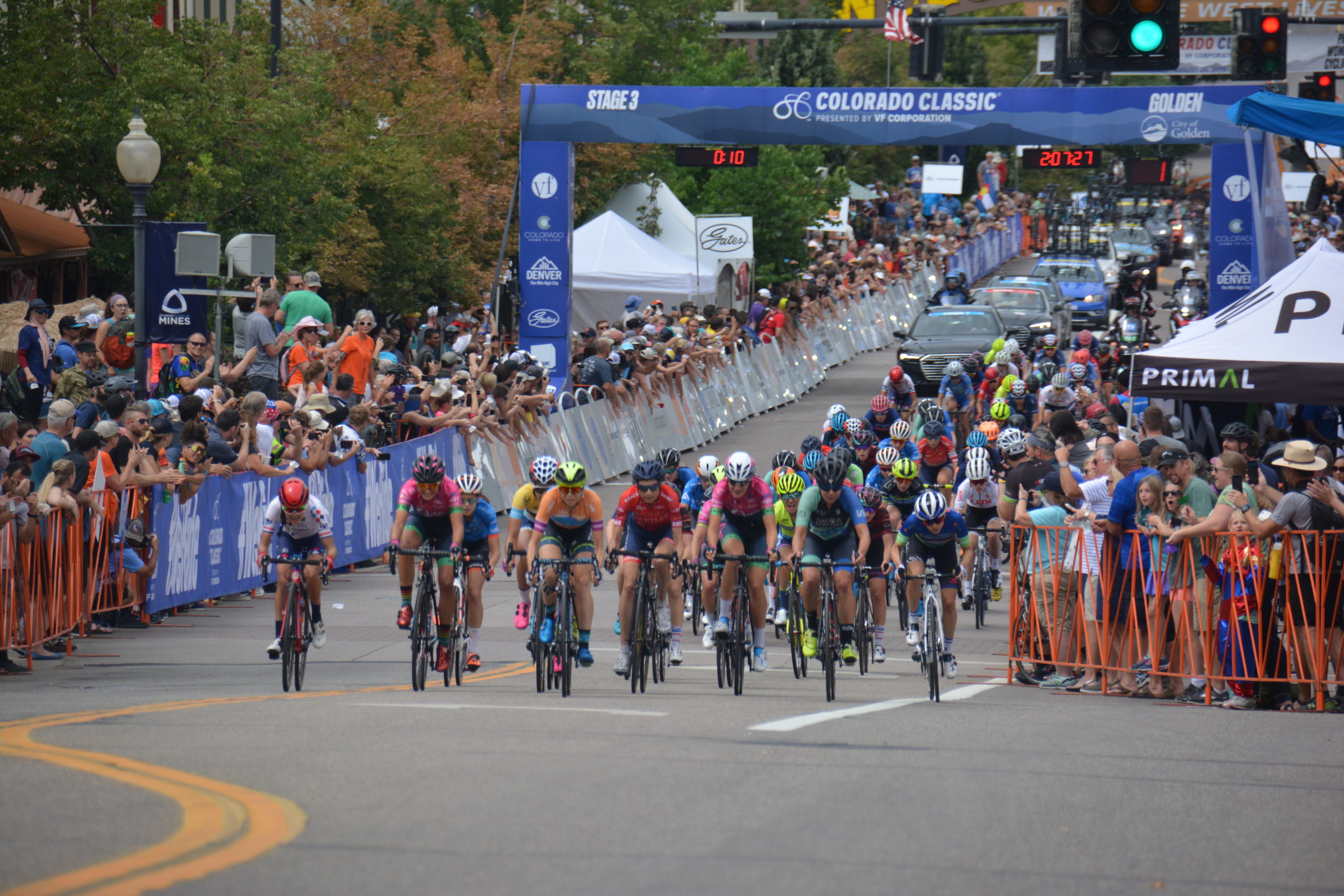 The Colorado Classic, a professional women's cycling race, has announced it will return in 2020 in four cities across the state. The tour, to be held August 27–30, will feature four stages in Snowmass Village, Avon, Boulder and Denver.
The event, which debuted in 2019, is North America's only standalone women's professional stage race. The exact courses have yet to be finalized in each location but are expected to feature a mix of climbs, gravel roads, sprints and circuits. Public events will be held at each location.
"We are thrilled to have such a strong line-up of communities for the 2020 event," said Lucy Diaz, CEO of RPM Events Group, which organizes the race. "Each market offers a notable connection to pro cycling, an ideal landscape for competitive racing and a strong commitment to bringing unique and engaging events to their community. Each partner also aligns with our mission to advance women in sports and we are excited to work together to build out programming around each race stage that celebrates the athletes and engages the community."
"We are happy to support the Colorado Classic as it continues to build momentum as the pinnacle event for women's cycling in North America," said Cathy Ritter, director of the Colorado Tourism Office. "The latest race route will not only create a challenging course for these top women cyclists, but showcase some of the most beautiful landscapes in Colorado."
Avon and Denver are return hosts for the 2020 event.
"It is an honor for Denver to once again support and host the grand finale of the Colorado Classic," said Rachel Benedick, executive vice president of sales and services at Visit Denver. "We are proud to be a part of this trailblazing, world-class women's race, and we look forward to welcoming the riders and fans for another exciting event and finish in The Mile High City."