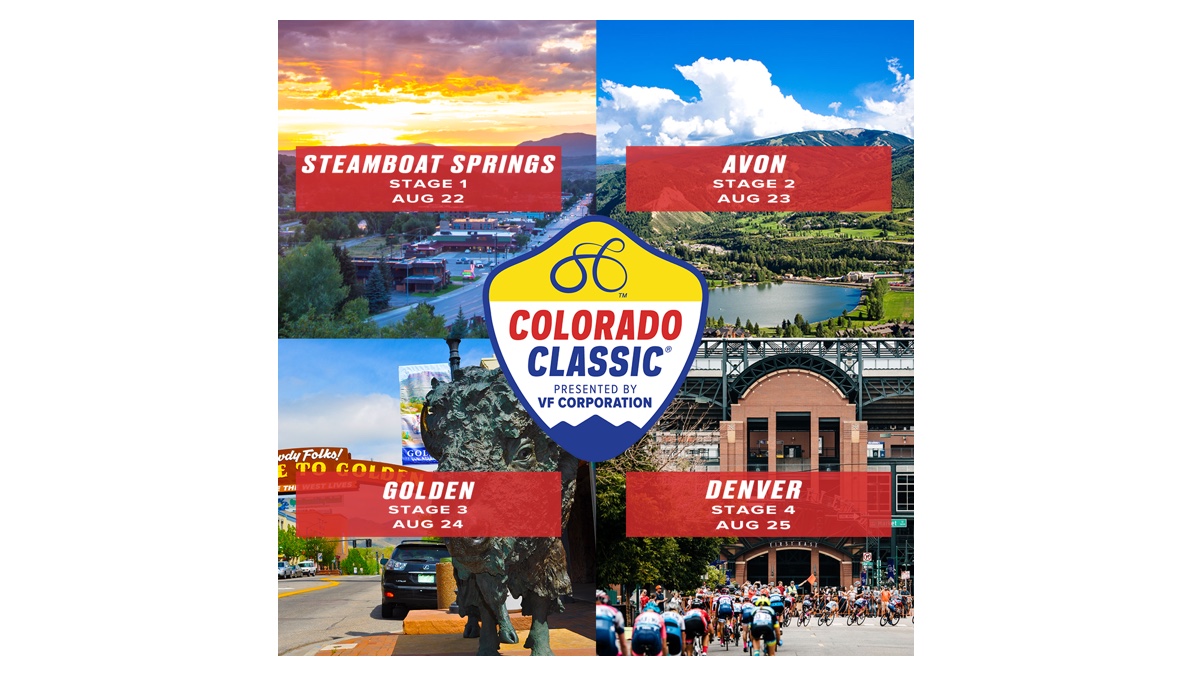 Four cities in Colorado have been named as hosts of the 2019 Colorado Classic presented by VF Corporation cycling race: Steamboat Springs, Avon, Golden and Denver. The UCI stage race, to be held August 22–25, will be a standalone race featuring the world's top women cyclists.
Exact routes in each city will be announced in June, but each stop will feature a Colorado Classic Expo that will celebrate cycling, health, fitness and women's empowerment with exhibitors, events and food and beverage experiences.
"We have no doubt that our magnificent terrain will notch up the thrills as the Colorado Classic creates cycling history this summer with an all-woman format," said Cathy Ritter, director of the Colorado Tourism Office, a sponsor of the event. "We're excited to know that cycling fans around the world will have a chance to see world-class racing in a world-class setting."
"We could not be more thrilled that Denver has the privilege of hosting the final stage of the country's premier women's cycling race," said Richard Scharf, president and CEO of Visit Denver. "We are particularly excited that this year's Colorado Classic will showcase an elite pool of international and local female athletes while putting a global spotlight on Denver and Colorado."
The Colorado Classic has earned a 2.1 class designation from UCI, one of just 13 such races around the world. As a result, riders will earn points toward Olympic qualification. The race is also part of USA Cycling's Pro Road Tour. The national governing body has also partnered with the race to form an all-star collegiate team, allowing rising stars from the USA Cycling Collegiate Program to compete as members of a USA Cycling national team in the 2019 race.