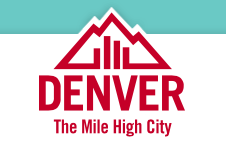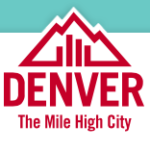 An exploratory committee has recommended that Denver and the state of Colorado pursue a potential bid to host a future Olympic and Paralympic Winter Games, but only if a statewide vote gauging residents' support is successful. The committee also said it would use an innovative financing approach using private insurance policies that would protect taxpayers from any potential cost overruns.
The recommendation came after several months of study and was accepted by Colorado Governor John Hickenlooper and Denver Mayor Michael Hancock. Committee Chair Robert Cohen said the recommendation is in line with new International Olympic Committee reforms aimed at providing more support for host cities. "Inspired by that new philosophy, Denver and Colorado's Exploratory Committee developed a new financial model that would enable a future organizing committee to host the Games without requiring direct funding from any public entity or the taxpayers, nor would it rely upon government guarantees," he said.
Salt Lake City has expressed its interest in potentially hosting the Games as has a coalition in Reno and Lake Tahoe. The U.S. Olympic Committee has said it intends to bid for a future Winter Games, with 2030 being the next available. The IOC is expected to begin dialogue with potential host cities for that event in 2021, with a decision expected in 2023.
The suggestion of a statewide vote in Colorado, which could come as soon as 2020, was significant given that residents rejected a plan in 1976 to host the Games—the only city to have turned down the Olympics after being awarded the right to host. Committee members said that a poll conducted in January showed a majority of voters are in support of hosting this time around, with 65 percent approval in Denver, 76 percent in Eagle County (where many of the potential ski venues would be located) and 61 percent overall statewide.
"A statewide referendum gives Coloradans the chance to weigh in on the potential to host a Winter Games," Hickenlooper said in a statement. "We handle crowds much greater than the typical Winter Games attendance without significant congestion or other impacts to the state. This report shows how a Winter Games could provide long-term economic, social and environmental benefits."
Organizers of the Colorado effort projected raising $504 million in ticket revenue and $566 million in domestic sponsorships. Many of the potential venues are in place, with the exception of a suitable ski jump hill, sliding center and Nordic center. In its final report, the committee suggested some of those events could be held at suitable venues out of the state or in temporary structures that could be built and then dismantled, moved or recycled after the event.
In addition, the committee said it would take advantage of private insurance policies and other risk management strategies to protect taxpayers from any cost liability associated with hosting the event. According the group's estimates, it would cost $115 million to fund such a risk management strategy and that the cost would be factored into any potential operating budget.
To read the committee's full report, click here.