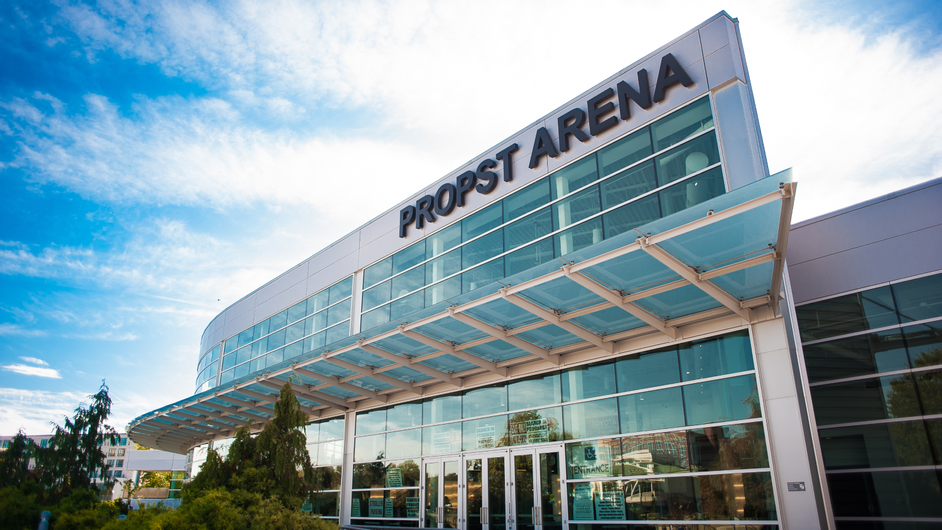 The 2024 and 2025 Conference USA Men's and Women's Basketball Championships will be hosted at Propst Arena in Huntsville, Alabama, in partnership with the Huntsville/Madison County CVB, the Huntsville Sports Commission and Knight Eady.
"We are very excited to have our men's and women's basketball teams compete for a conference championship and berth in the NCAA tournament at Propst Arena in Huntsville," said Conference USA Commissioner Judy MacLeod. "We can't wait to get started partnering with the team from the city, Sports Commission, CVB and Knight Eady to put on a first-class event for our student-athletes, universities and fans while enjoying all Huntsville has to offer."
The 2024 C-USA Basketball Championships are scheduled for March 12–16. The conference champions receive an automatic bid to the NCAA Championship. The multi-year agreement is for two seasons with an opportunity to extend.
"Providing an exciting and enjoyable championship atmosphere for the student-athletes is our top priority, and I believe all of the teams traveling to the rocket city will love their experience here," said Mark Russell, executive director of the Huntsville Sports Commission. "Huntsville is a great destination — not just to visit, but for sports — and I'm thrilled Conference USA is entrusting our team to host a high caliber event like the C-USA Basketball Championships here."
Huntsville will be the ninth location to host the C-USA Men's Basketball Championship and the 14th host city for the C-USA Women's Basketball Championship. Both championships have been held in Alabama previously, from 2015–2017 in Birmingham at Legacy Arena (men's and women's) and Bartow Arena for the women's championship in 1996.
"Bringing a piece of March Madness to Huntsville has been a goal for our community and this is a great opportunity to have the road to the Final Four start here," said Joel Lamp, sports manager for the Huntsville/Madison County Convention & Visitors Bureau. "Conference USA has a national brand that will provide a larger platform for Huntsville to shine."