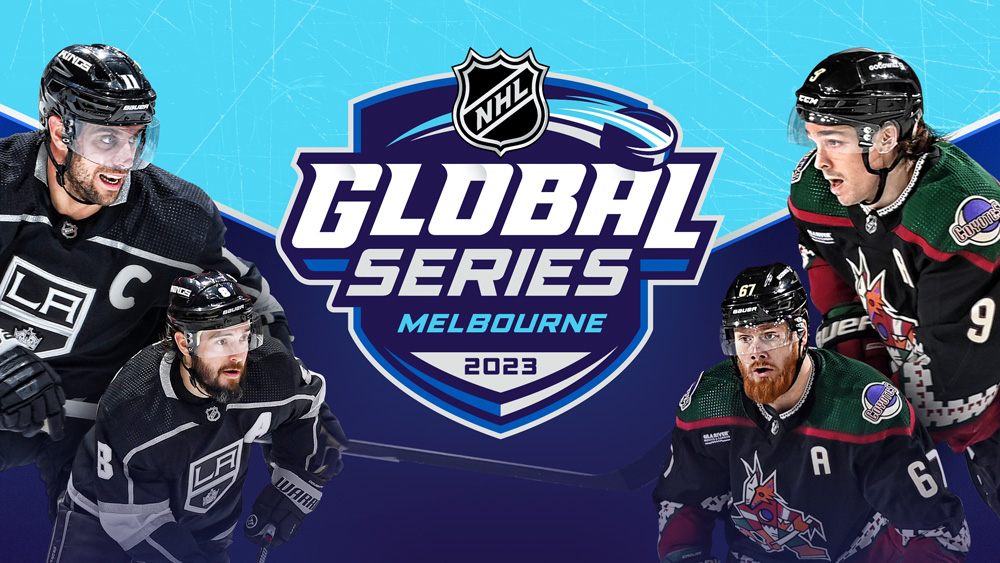 The Arizona Coyotes and Los Angeles Kings will play in the first-ever NHL games in the Southern Hemisphere, as Melbourne will play host to the 2023 NHL Global Series on September 23 and September 24 at Rod Laver Arena, home of the Australian Open.
The games will be supported by Visit Victoria. The announcement was made in Melbourne at a news conference attended by Minister for Tourism, Sport and Major Events Steve Dimopoulos, NHL Senior Executive Vice President of Media & International Strategy David Proper, Kings legend Dustin Brown and Coyotes alumnus Darcy Hordichuk.
"Nowhere does major events like Melbourne and that's why we are able to attract the biggest sporting spectacles from around the globe," Dimopoulos said. "Securing the NHL's first ever games in the Southern Hemisphere is not only a win for fans but will deliver big benefits for tourism businesses in our city. These games will also promote Melbourne to millions of potential visitors watching through global broadcasts."
The Kings most recently played two preseason games in China in 2017. In addition, Los Angeles has played preseason games in Austria (2007) and Germany (2011), as well as regular-season games in England (2007), Germany (2011), and Sweden (2011).
"The Los Angeles Kings are thrilled to be featured in the NHL Global Series in Melbourne," said Kings President Luc Robitaille. "The Kings embrace every opportunity to grow the game and expand our reach and we look forward to working with each of our partners to help make the event a success and to launch our 2023-24 season in grand fashion."
After a two-year hiatus, the NHL Global Series returned for the 2022-2023 season with Nashville and San Jose playing two games in Prague while Columbus and Colorado played in Tampere, Finland. In 2010, Arizona played one preseason game in Latvia and two regular-season games in the Czech Republic.
"The Arizona Coyotes are honored to represent the National Hockey League at the NHL Global Series in Melbourne," said Coyotes President and Chief Executive Officer Xavier Gutierrez. "This is a tremendous opportunity for the Coyotes and Kings to introduce our great game to the incredibly passionate sports fans of Melbourne."