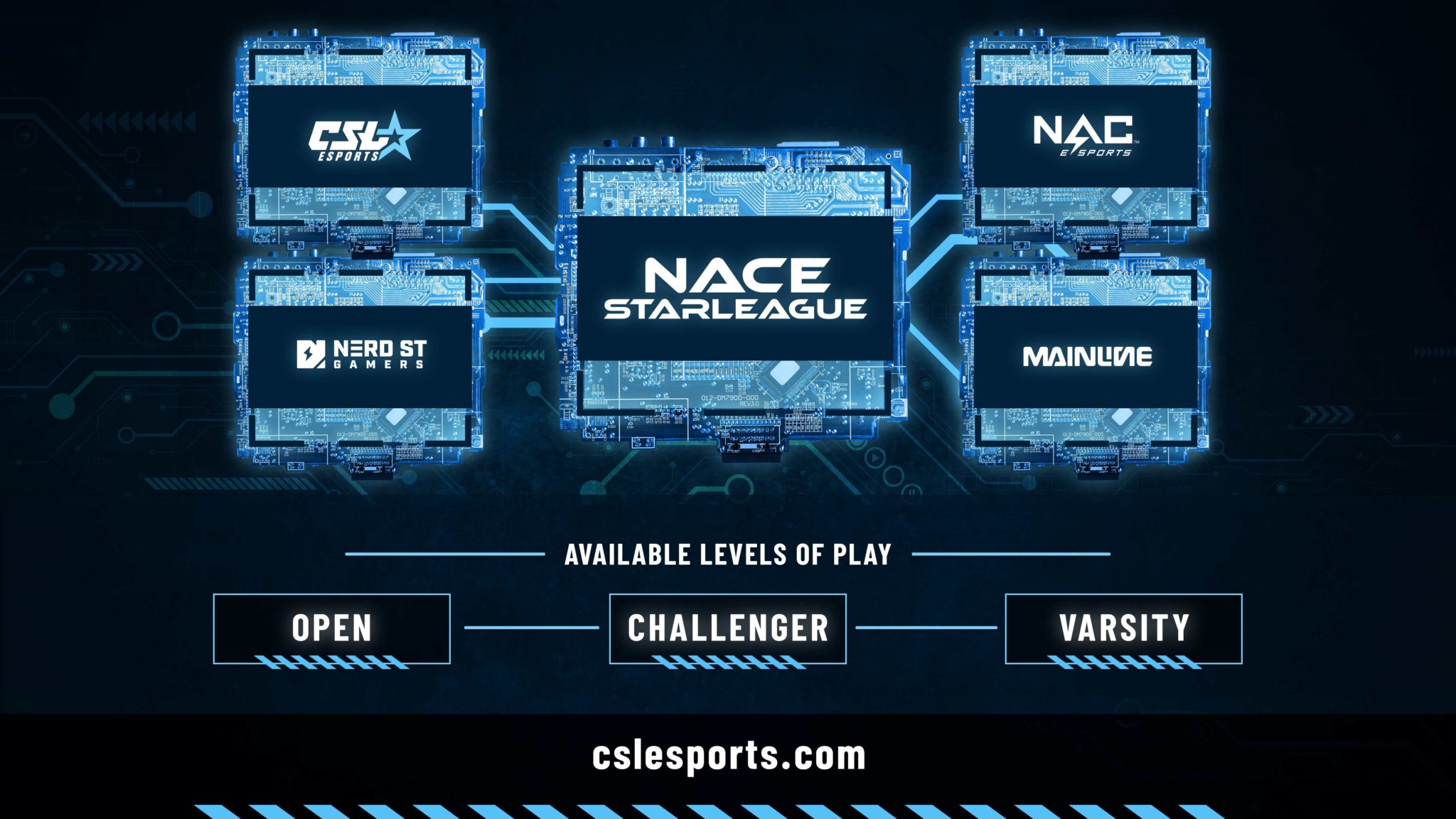 CSL Esports, the National Association of Collegiate Esports, Nerd Street Gamers and Mainline will partner to establish the NACE Starleague, which will become the largest collegiate esports league in North America with more than 600 colleges and universities.
Operations will begin in fall 2021 and feature multiple tiers of skill levels from clubs to school-sanctioned varsity teams with registration opening in early August. Participating schools will include LSU, USC, Michigan State, North Carolina and Maryland.
"Our partnership will bring together the largest number of North American institutions and students that collegiate esports has ever seen," said Michael Brooks, executive director of NACE. "Working together with some of the biggest powerhouses in the collegiate esports industry enables us to bring the greatest value to students and administrators while maintaining the institutional voice for students and staff."
NACE will help oversee match rules in compliance with game publishers, competitor verification, recruitment best practices and varsity team development. Nerd Street will provide teams with increased access to in-person play, training facilities and broadcast production with all participants having complimentary access to Nerd Street's Localhost facilities during their match time and discounted access to Nerd Street collegiate tournaments. Matches will be run on the Mainline tournament platform.
"I'm excited to be a part of a changing tide that unites businesses in our industry to cooperate instead of excluding one another," said Nerd Street Chief Executive Officer John Fazio. "We hope that this partnership will define success in a way that drives greater collaboration amongst our peers in the industry and ultimately delivers value to our stakeholders: the gamers."
NACE Starleague will start as free-to-play for CSL Esports programs and will be supported by sponsorship and media through Playfly Sports. Season broadcasts will also be supported by Skillshot Media and CSL Esports partner Waveform Entertainment.
"This partnership marks a truly historic milestone for collegiate esports," said Rob Johnson, chief executive officer of CSL Esports. "Combining the efforts of four major players in collegiate esports is a transformative moment to create more access and opportunities for student-athletes and further elevate the sport in ways that were previously not possible."