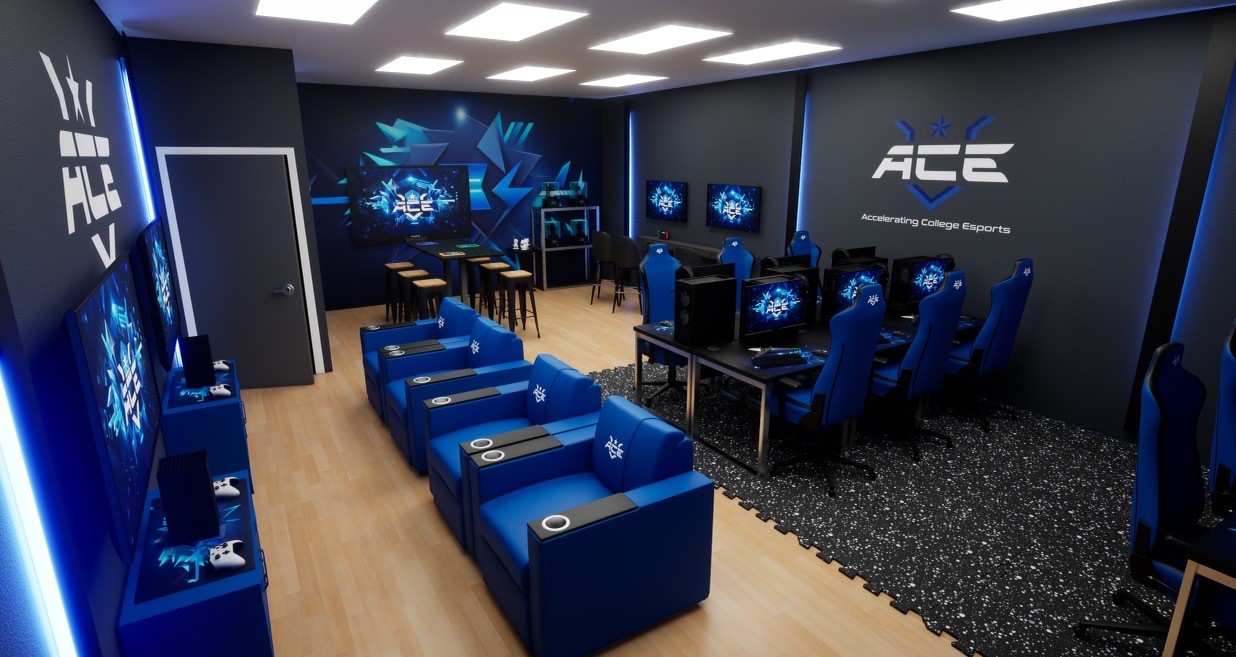 College Sports Management Group and EsportsU will combine on the Accelerating College Esports program, or ACE, to focus on a holistic approach that caters to every aspect of gaming and esports programs for facilities in colleges nationwide.
ACE would work on concepts from basic computer labs to innovation centers and dedicated arenas with broadcast control rooms and encompass everything from facility design and equipment procurement to construction, financing options, marketing and launch.
"With the ACE Program, colleges and universities can captivate, engage and retain students by meeting the rising demand for gaming and esports on campus," said Angela Bernhard Thomas, chief esports officer for CSMG and EsportsU. "The true power of ACE lies in its ability to expand enrollment strategies within STEAM-related subjects, creating new pathways for students pursuing careers in these fields. Moreover, it invigorates student engagement and fosters active participation in campus life, shaping a compelling educational experience."
Other parts of the program include esports development which works on topics including staffing, operational playbooks, financial planning and content programming. Commercialization strategies will provide assistance by introducing brands, sponsors and partnerships while offering long-term planning with budgeting and guidance for three, five, and 10 years.
"Cisco offers solutions that minimize latency on servers and networks, ensuring an exceptional gaming experience for gamers, fans, students, and faculty," said Nate Tilley, education advisor at Cisco. "Collaborating with the ACE program, Cisco aims to create more inclusive gaming experiences using their advanced technology."