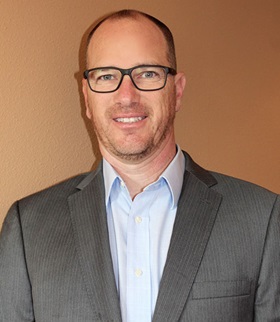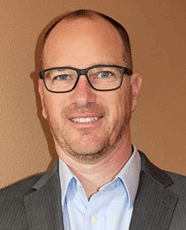 David Deschenes has been appointed executive director of the USA Triathlon Foundation. As the foundation's first executive director, Deschenes will be responsible for leading major gift fundraising and annual initiatives, donor relations, grant programs, marketing and communications and community outreach while overseeing the foundation's daily business operations. He will be based at the USA Triathlon headquarters in Colorado Springs starting on March 30.
"I am thrilled to have Dave join the USA Triathlon Foundation as our first executive director," said Jacqueline McCook, president the USA Triathlon Foundation board of directors. "Dave is uniquely qualified to lead the foundation to the next level, driven by his passion, dedication and depth of experience in the multisport arena. He will be instrumental in enabling us to dramatically expand our impact on communities and individuals throughout the U.S. as we strive to achieve our mission of transforming lives by opening pathways to triathlon for all—particularly among underserved youth, paratriathletes and Olympic dreamers."
Deschenes most recently served as executive director for the Ironman Foundation in Tampa, Florida. During his seven-year tenure, Deschenes was responsible for growing the organization's total charitable giveback from $12 million to more than $50 million. He also established Ironman Foundation's first endowment fund and created the Ironman Foundation Brand Ambassador Team. Deschenes also served as managing director for the Prostate Cancer Foundation's Athletes for a Cure program in Santa Monica, California, and worked in various capacities with nonprofit organizations including Native American Jump Start, Zero—The End of Prostrate Cancer, Athletes for a Cure and the Challenged Athletes Foundation.
"In partnership with the USA Triathlon Foundation, we are proud to welcome Dave as the foundation's first executive director," said Rocky Harris, CEO at USA Triathlon. "With nearly a decade of experience in endurance sports fundraising and a proven ability to run successful charitable giving programs, Dave is extremely well-suited for the role. With his leadership, we look forward to transforming the level of philanthropic support afforded to multisport athletes and programs in the U.S."
Deschenes was a member of the USA Triathlon Florida (now Southeast) Region board of directors and served as the region's youth development coordinator from 2007 to 2011. He is a USA Triathlon level II certified coach and a USA Cycling level III coach. He also worked with the Military Paralympic Program as a hand-cycling coach.
"As a long-standing member of USA Triathlon, it is a great honor to have the opportunity to lead the USA Triathlon Foundation," said Deschenes. "Working as part of the senior-leadership team for USA Triathlon and with the board of trustees for the foundation, I am dedicated to growing the sport of triathlon while leading its lasting impact."