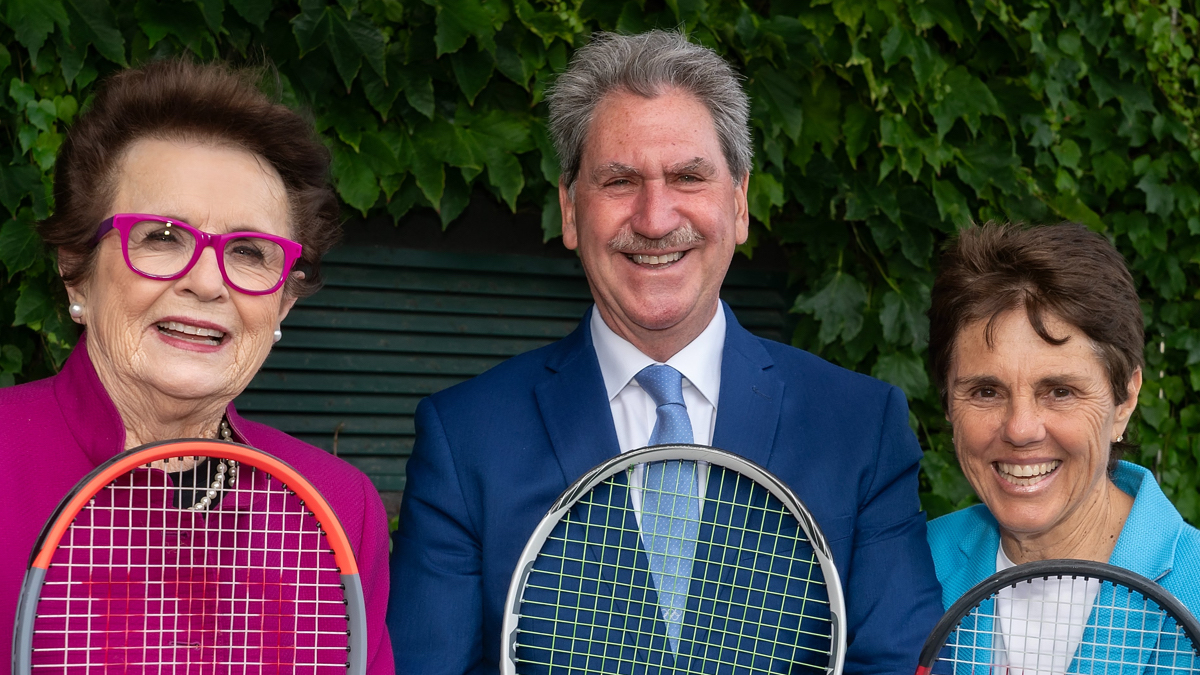 David Haggerty was re-elected as president of the International Tennis Federation on Sunday as the longtime tennis executive will serve a third four-year term that runs through 2027.
Haggerty was elected ITF President in September 2015 and was re-elected for a second term in September 2019. He received 72.94% of the votes at the 2023 ITF Annual General Meeting in Cancun, Mexico.
"I'd like to thank the ITF membership for placing their faith in me for a further term," Haggerty said. "Our long-term sustainable growth strategy, ITF 2024, has resulted in the ITF's funding for tennis development nearly doubling in just a few years since its introduction. I very much look forward to working alongside our Executive and Board to review and refresh our strategy for this next phase. We will ensure we place the ITF's competitions on a strong footing and continue to fuel investment in the global development of our game to deliver the ITF's mission of tennis for future generations."
The 66-year-old Haggerty, who succeeded Association of Summer Olympic International Federations chief Francesco Ricci Bitti in 2015, received 318 votes out of 436 cast.
The ITF and TWG Global, a holding company led by Los Angeles Dodgers principal owner Mark Walter that includes tennis and women's sports legend Billie Jean King, recently signed a partnership agreement for a joint venture to market and promote the women's tennis competition that used to be called the Fed Cup and was re-named to honor King in 2020.
Haggerty, who earlier this summer was one of the panelists at the TEAMS Europe conference in London, was nominated by the United States Tennis Association. He additionally serves as the chairman of the ITF Olympic Committee, the Davis Cup and Billie Jean King Cup Steering Committees and the Joint Media Commission, and is a member of the International Olympic Committee and both its Gender Diversity and Inclusion and Athlete's Entourage Commissions.
He is also a WTA and USOPC board member and is the chair of the USOPC's Compensation Committee. Previously, Haggerty served as chairman, chief executive officer and president of the USTA from 2013–2014 and served on the USTA Board for 10 years. Haggerty was a four-year player at George Washington University and is a member of the GWU Athletic Hall of Fame.