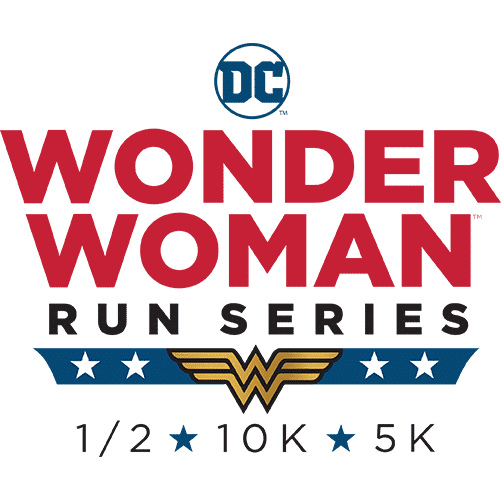 SON Events in partnership with Warner Bros. Consumer Projects has announced the expansion of the 2019 DC Wonder Woman Run Series, which will be held in as many as 10 cities across the United States and Canada. Registrants will don Wonder Woman attire as they participate in 5K and 10K runs as well as a new option for a half-marathon in some locations.
Last year the 2018 DC Wonder Woman Run Series made its debut in Sacramento, Oakland, San Jose, Los Angeles and San Diego. Based on the first series, event organizers expect to attract close to 100,000 participants this year.
"It was such a tremendous and inspiring inaugural year for the DC Wonder Woman Run Series," said Mark Knutson, founder of SON Events, LLC, which operates the series. "To be among so many people from all backgrounds, who shared a common bond around Wonder Woman—an enduring representation of empowerment and love—plus an affinity to active living, motivated our team to bring the experience to more cities across the country and Canada in 2019. Now is the optimal time for sponsors to join us on this journey filled with so many moments of celebration and inspiration."
The first run of the series will take place in Tempe/Phoenix, Arizona, on March 24, before moving to Dallas/Fort Worth, Texas, on April 28; Little Rock, Arkansas, on May 11; and Chicago/Gurnee, Illinois, on June 9. Additional locations will be announced at a later date.
"Wonder Woman has inspired people for generations, and we created the run series as an event and platform for fans to come together to celebrate as a community," said Maryellen Zarakas, senior vice president of franchise management and marketing for Warner Bros. Consumer Products. "Now we're bringing this incredible experience to more people in new places, and we're excited to see the Wonder Woman movement continue to grow."
Included with registration is an exclusive race attire kit with a tote bag and wrist cuffs, a commemorative race bib, a finisher's medal and access to a post-race party. The race courses will feature Wonder Woman-themed scenery, live music and professional photographers taking photos and video that will be available for download following the event.
This year the series will also include a virtual run, available to those living outside of the race cities. Additional details will be announced online at a later date.