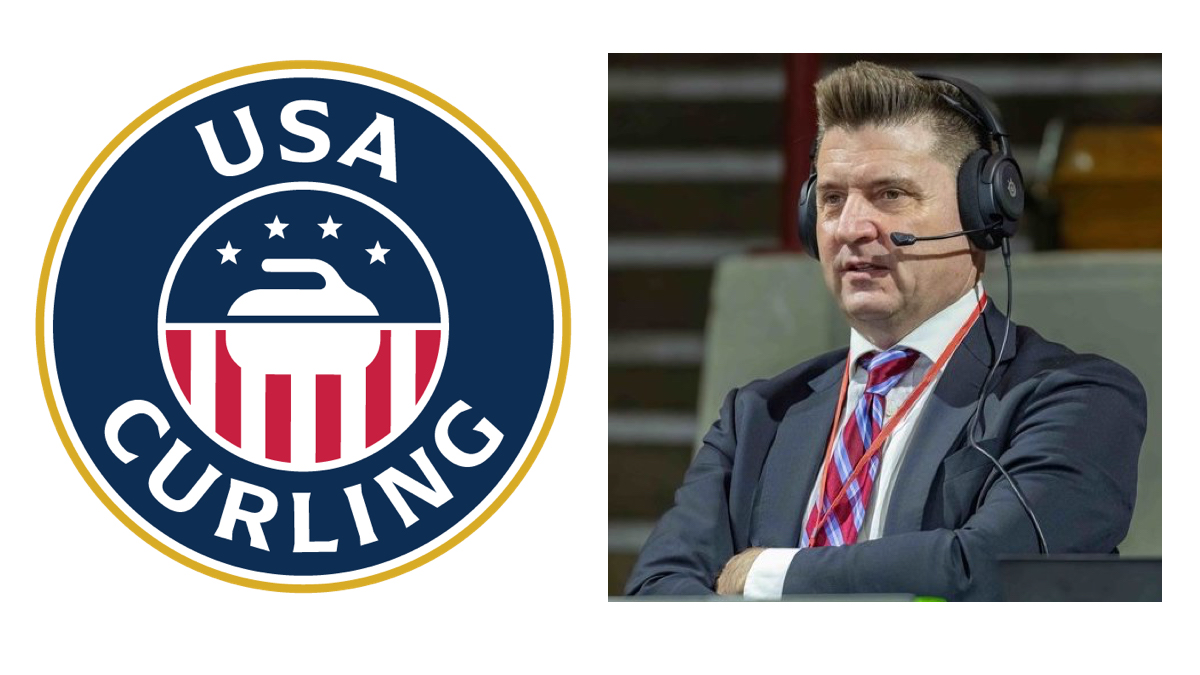 Dean Gemmell has been named the new chief executive officer of USA Curling by the organization's board of directors. He had served as the interim CEO since November 1.
"Over the last six months, Dean Gemmell has exceeded expectations in his performance as Interim CEO," said Bret Jackson, chair of the USA Curling Board. "His passion and energy for curling has no bounds. But beyond that, Dean has offered a vision for the organization that is member-centric and prioritizes growing and improving our game."
Since taking over in November, Gemmell has worked with USA Curling staff, board of directors and volunteer working groups to improve communications, expand member services and benefits, improve athlete health and safety protocols and produce championship events.
"The board went through an extensive hiring process and considered dozens of highly qualified candidates, including three C-Level finalists," said Colin Hufman, vice chair of the board. "Dean stood above them all and we are proud to unanimously select him as our chief executive officer."
Gemmell started as interim CEO after Jeff Plush resigned. Plush was named throughout an independent investigation into abuse in women's soccer, a report led by former acting U.S. Attorney General Sally Yates. The report found that Plush, while commissioner of the National Women's Soccer League from 2014–2017, knew of allegations of sexual harassment and coercion against Portland Thorns coach Paul Riley, but did not do anything to prevent Riley from continuing to coach.
In the wake of the report, USA Curling released a statement saying Plush "acted in accordance with prioritizing the safety of athletes," while leading the NWSL. After that statement was released, USA Curling was harshly criticized by both those outside of the NGB but also athletes and members of its Diversity Task Force, calling for action to be taken against Plush. The board of directors later announced Plush's resignation, saying "our relationship with this community has been damaged. We have not communicated effectively, and some believe we have not listened. There has been anger, frustration, and confusion."
Prior to stepping into the interim CEO role, Gemmell had worked for USA Curling as the director of development since May of 2021. A 2012 USA Curling Men's National Champion with Team McCormick and 2013 Olympic Trials competitor, Gemmell was elected by his athlete peers to the Athletes Advisory Council in 2010 and later to the United States Olympic and Paralympic Committee AAC.
While on the AAC, he also served as an Athlete Representative on the USA Curling Board of Directors. Gemmell previously hosted The Curling Show podcast from 2005 to 2017 and co-authored a book on curling fitness with two-time Olympic Gold Medalist John Morris.
"It has been an honor and privilege to serve as the Interim CEO these last six months and I'm thrilled to have the opportunity to lead the talented people in this organization and the curling community," Gemmell said. "The sport has been central to my life and I believe there are great things ahead for it."