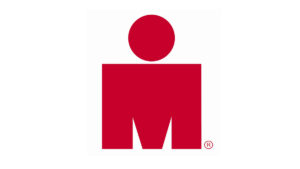 Des Moines, Iowa, will host next year's Ironman 70.3 North American championship on June 21, 2020, as part of a multiyear host agreement. It will be the first time that the organization holds an event in Iowa.
The course is described as flat and quick and goes between Des Moines, West Des Moines and areas of Pole County. The Ironman will start with swimming one loop in Gray's Lake located a few miles from downtown Des Moines. Following a transition to the bikes, competitors will pedal through a course that rolls through West Des Moines with some hills involved. The final leg will be a two-loop run that highlights views by the Des Moines River, Raccoon River, State Capital and finishes at Court Avenue in downtown Des Moines between Polk County Courthouse and the Des Moines River.
"We are excited to have a first-class city like Des Moines, Iowa join the Ironman 70.3 series of events," said Shane Facteau, chief operations officer for The Ironman Group. "From the beautiful Gray's Lake Park and Water Works Park, Des Moines and the surrounding areas has a great deal to offer and we look forward to our future here."
General registration for the event starts July 9. The race will offer 75 age-group qualifying spots to the 2020 Ironman World Championship in New Zealand.