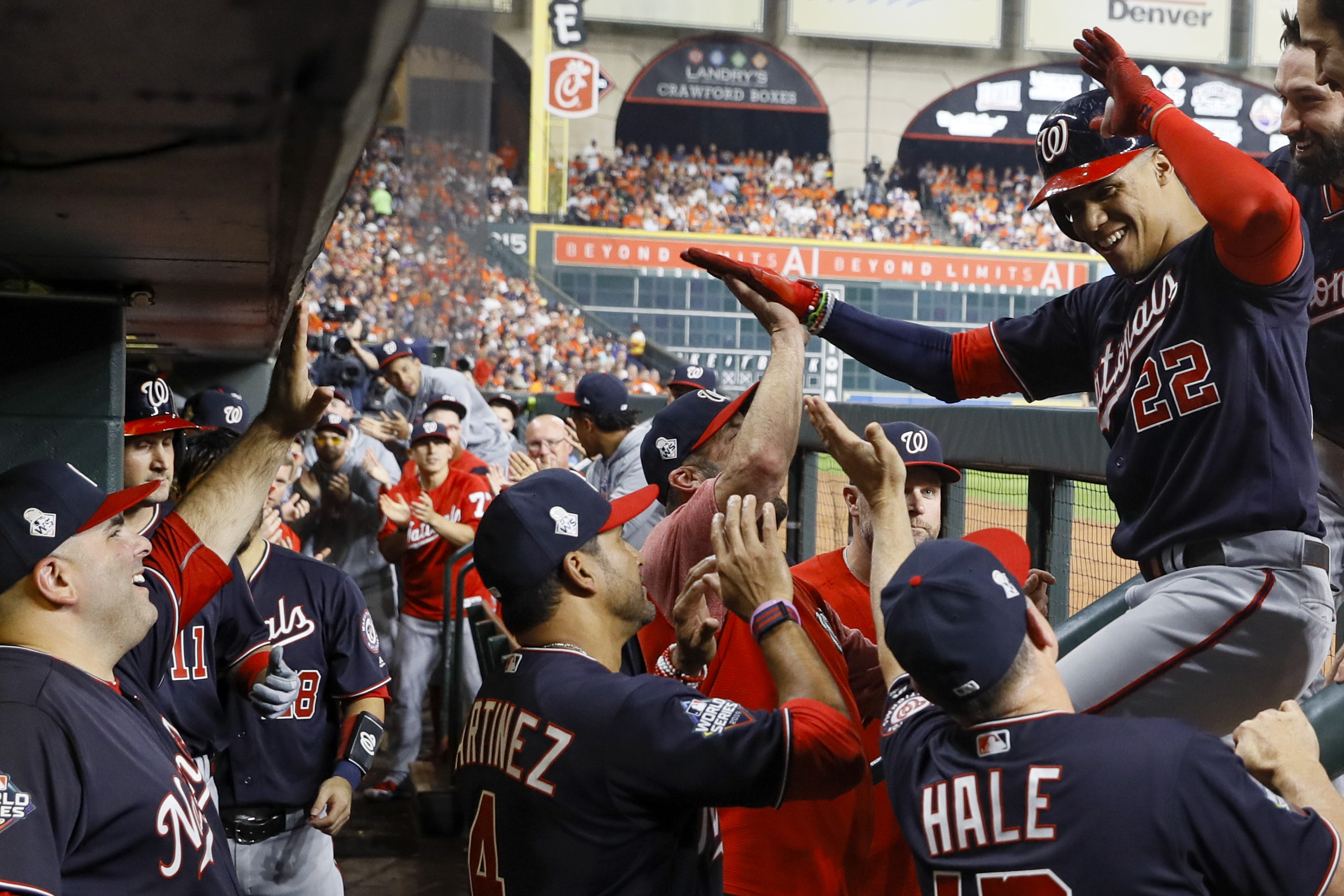 When you have the World Series in your backyard for the first time since before World War II, you pull out all the stops.
So as Juan Soto led the Washington Nationals to a 5-4 victory against the Houston Astros in Game 1 of the Fall Classic on October 22 in Houston, Destination DC was going all in on a series of marketing initiatives that it says will generate an estimated economic impact of $6.5 million between Games 3 and 4 when the series comes to Nationals Park.
When the first pitch of Game 3 is thrown on October 25, it will be the first World Series action in the district since the 1933 World Series, when the New York Giants beat the Washington Senators in five games. Should the series go that far, Game 5 will also be at Nationals Park, adding a third night of economic activity around Nationals Park.
"The World Series is an amazing opportunity for the Washington Nationals, their fans and the economic impact for the nation's capital," said Elliott Ferguson, president and CEO of Destination DC. "We're excited to showcase Washington, D.C., as a premier sports city and ensure fan engagement opportunities at local hotels, restaurants and other businesses."
Nationals Park, the 44,000-capacity home of the Nationals since 2008, hosted a watch party for Game 1 and will do so again for Game 2. Both the parties are open to the public but guests must have an official ticket to enter the event, which is free and also includes free parking.
The estimated economic impact is based off Tourism Economics' impact calculator, which measures total number of visitors to the city, length and type of the event. Along with the World Series, Destination DC welcomes the 70th International Astronautical Congress and the 44th Marine Corp Marathon later this month.
Around the region, Destination DC is setting up over 50 separate deals and discounts at restaurants, bars, hotels and museums during the World Series.
"Beyond the great emotional lift, the World Series is going to translate into lots of economic activity for our city," said Gregory McCarthy, senior vice president of community engagement for the Washington Nationals. "Residents will be employed, the city will collect millions in taxes and local businesses will benefit. We're delighted that the city's investment in baseball is yielding such benefits."