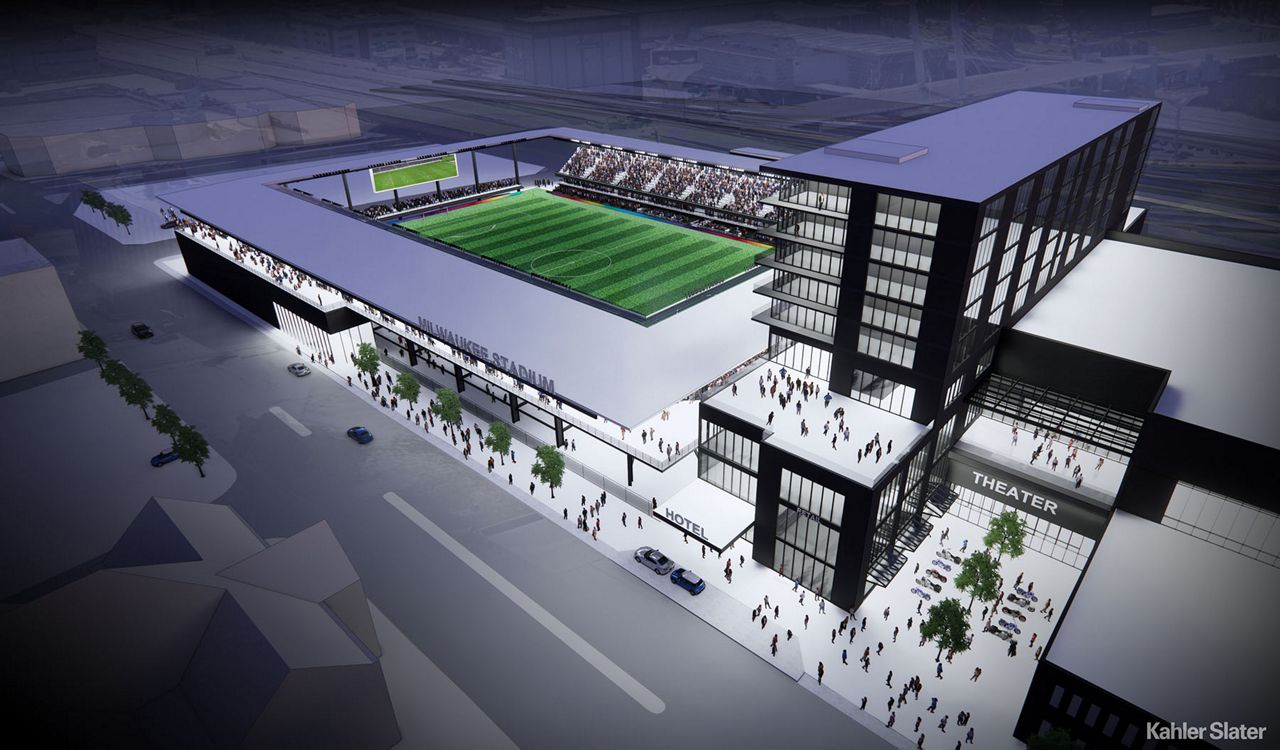 Two local companies have announced plans to take an 11-acre parcel bought from Marquette University and turn it into a sports and entertainment district in downtown Milwaukee that would be the home to professional soccer.
Kacmarcik Enterprises and Bear Development made the announcement on Friday. Bear Development would develop the land to also have an indoor concert venue, full-service hotel, multi-family residential housing, retail and food and beverage.
The centerpiece is an 8,000-seat stadium that would be home for professional soccer and the home competition field for Marquette men's and women's soccer and lacrosse teams. While the release from Kacmarcik Enterprises does not specify which team would be the main tenant of the soccer stadium, its chairman and chief executive officer, Jim Kacmarcik, is the lead owner for the USL League One's nearby Forward Madison FC.
"Milwaukee is one of the great sports cities in the United States and we are excited to bring professional outdoor soccer to the community," said Kacmarcik. "The beauty of soccer is that all across the world, communities rally behind their city's club to support the players, the team and each other."
The stadium will also host community events, recreational programming and other athletic uses. Adjacent to the soccer facility will be the indoor concert venue and a 140-room hotel with downtown Milwaukee and Lake Michigan views. Plans for the upscale hotel, owned by Bear Development, will feature a full-service bar and restaurant.
"We are thrilled to work with the city of Milwaukee and other community partners to transform a long-dormant site into a vibrant sports and entertainment district, furthering opportunities to live, work and play downtown," said S.R. Mills, Bear Development chief executive officer.
The project is scheduled to break ground this year, with the stadium and entertainment elements projected to open in spring 2024.
"I would like to thank the Kacmarcik Enterprises and Bear Development leaders for aligning with us on a development that supports Marquette's own strategic and campus master plans," said Joel Pogodzinski, executive vice president and chief operating officer at Marquette. "We are excited for this project's impact on Milwaukee, our nearby neighborhood, and our campus community."