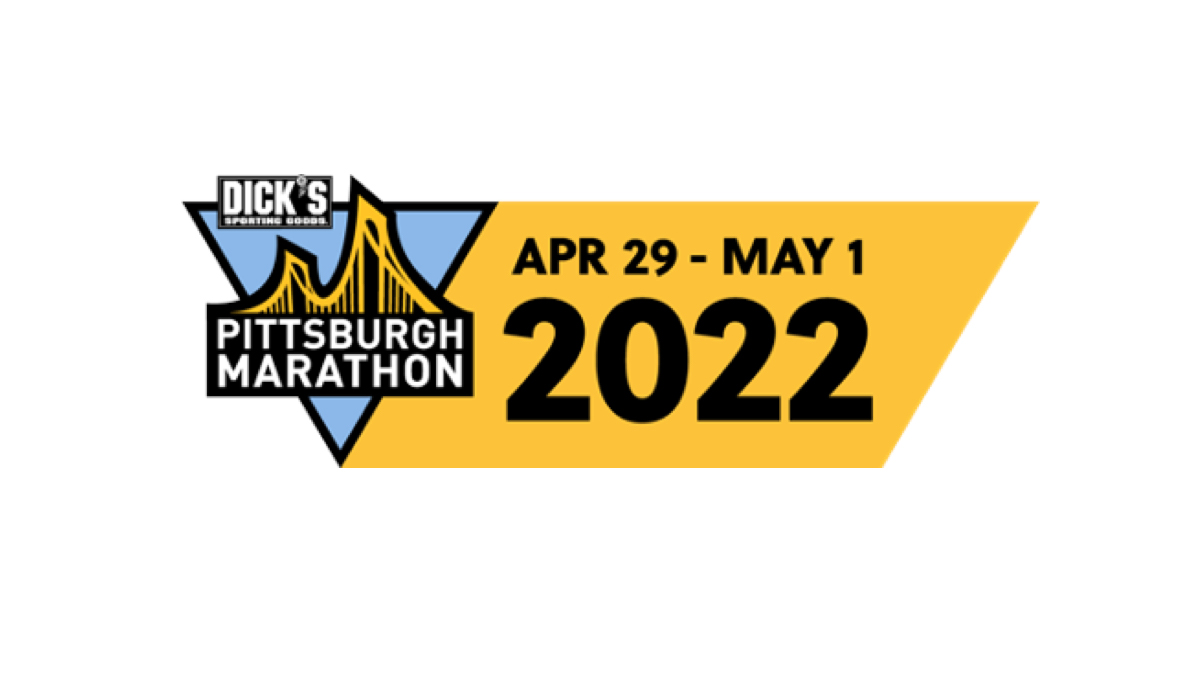 Dick's Sporting Goods has signed a new multiyear partnership to remain title sponsor of the Dick's Sporting Goods Pittsburgh Marathon Weekend of Events. The 2022 event will be staged April 29 – May 1.
"Dick's Sporting Goods is a foundational partner of ours and makes this incredible weekend of events possible with their continued support," said Troy Schooley, CEO of P3R, the event organizer. "Our partnership is unique because Dick's Sporting Goods understands the importance of our mission to encourage any and all to move with us, and through this partnership we get to see thousands of runners hit their next goal."
Through the new agreement, Dick's Sporting Goods will also continue to support and grow participation in Kids of STEEL, a free training program that motivates families and kids across more than 180 schools in Western Pennsylvania to make healthier choices.
"We are excited to continue to support the running community of Pittsburgh and this great event," said Mark Rooks, Dick's Sporting Goods vice president of community marketing. "Our partnership with P3R allows us to support runners of all ages in our local community. Partnering together on the marathon and other programs, like Kids of STEEL, not only allows us to support our local community, but supports our mission of helping youth athletes participate in sports."
Because of the pandemic, it has been two years since the event was staged in person. The Pittsburgh Marathon was held annually from 1985 to 2003 before a five-year hiatus. The Dick's Sporting Goods Pittsburgh Marathon was relaunched in 2009 and debuted with a sold-out field of 10,000 participants. It has grown each year since, evolving from a single race day into a weekend of events that in typical years attracts nearly 40,000 runners.