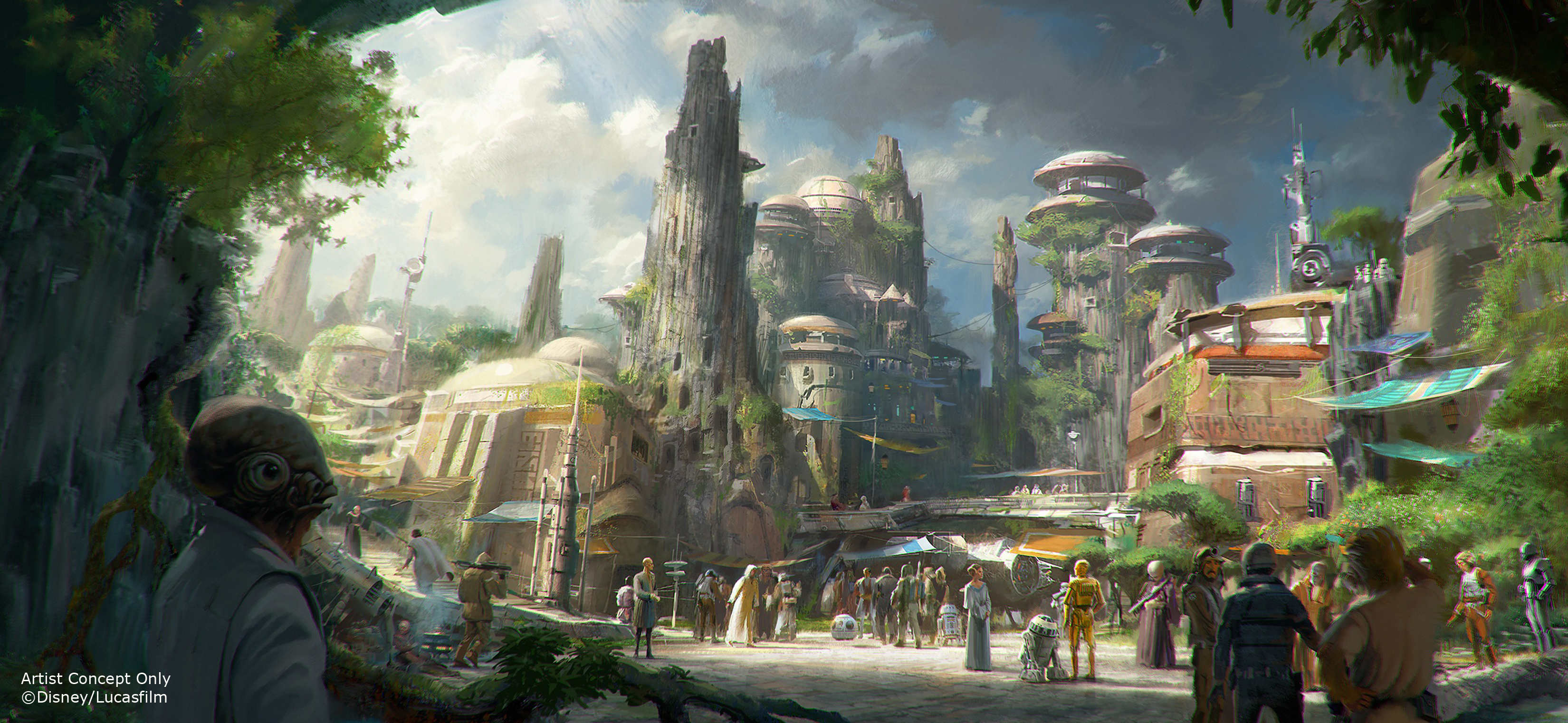 As the D23 Expo concludes Sunday in Anaheim, Disney and Star Wars fans are still buzzing about Saturday's announcement by Disney Chairman and CEO Bob Iger that Disney will develop two 14-acre Star Wars attractions, one at Disneyland in Anaheim and the other at Walt Disney World Resort in Orlando.
"We are creating a jaw-dropping new world that represents our largest single-themed land expansion ever," said Iger to a fervent crowd of more than 7,500 Disney devotees gathered at the Anaheim Convention Center. According to a source with Disney, the Star Wars attraction at Disneyland will be constructed in the space now occupied by the Mickey's Toontown attraction.
Bob Chapek, chairman of Walt Disney Parks & Resorts, also announced plans for a new Toy Story Land at Disney's Hollywood Studios at Walt Disney World in Orlando. The 11-acre attraction will include a family-friendly "Slinky Dog" roller coaster, an alien saucers ride and "Toy Story Mania," where guests will glide into the Toy Story Midway Games Play Set.
Chapek was joined onstage by filmmakers James Cameron and Jon Landau, who shared new details about Pandora, an attraction based on Cameron's film "Avatar," which is under construction at Disney's Animal Kingdom at Walt Disney World Resort in Orlando. Chapek also previewed an exclusive video of the first Marvel attraction planned for Disney parks, which will open at Hong Kong Disneyland in 2016. The Shanghai Disneyland pavilion at the D23 Expo also attracted great interest. The newest Disney theme park is scheduled to open in 2016.
"From Disneyland's 60th anniversary celebration to the anticipation of Shanghai Disney Resort, we're in the midst of unprecedented growth and expansion around the globe," said Chapek. "With these new announcements, we continue our legacy in creating innovative attractions, worldwide entertainment and magical lands that take our guests into the worlds of stories they love."
[slideshow_deploy id='10103′]