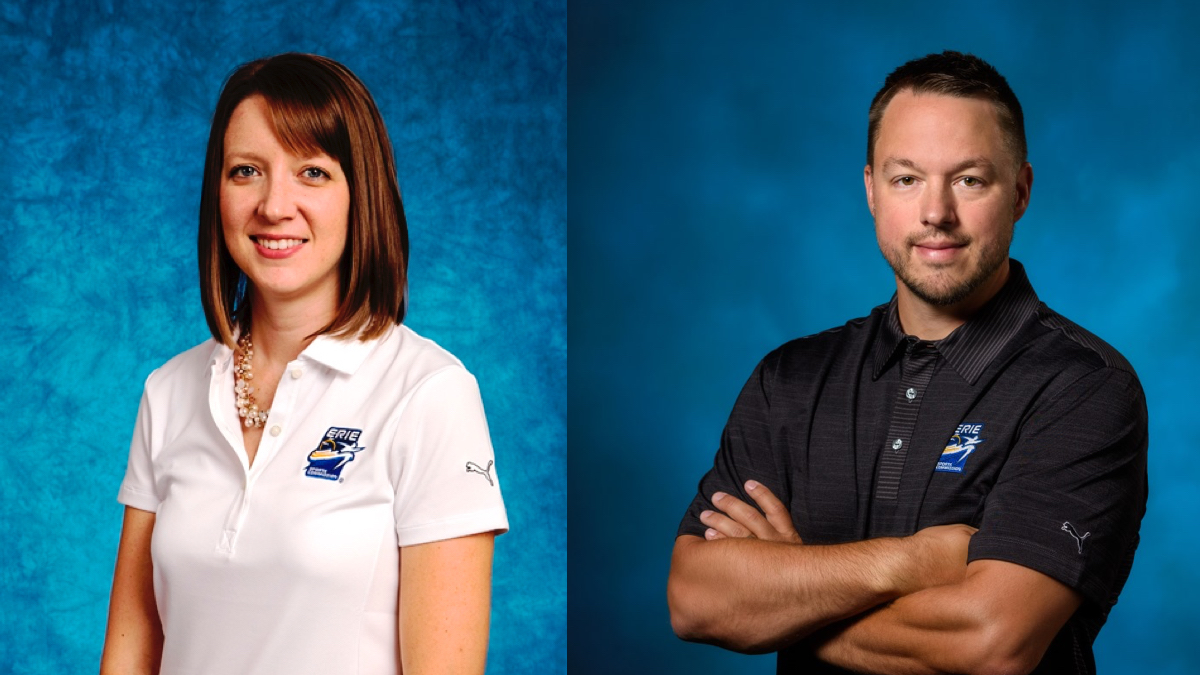 Two members of the Erie Sports Commission have been promoted to start 2020, with Emily Biddle taking over as marketing and communications director while Ben Huggler has been promoted to event services director.
Biddle has been with the organization since July 2014 and will be responsible for leading the organization's marketing and promotions strategies as well as public relations, branding, communications and an internship program. She volunteers on the board of directors of the Erie Metro Chapter of the PA Sports Hall of Fame and Cultures, Festivals, Arts and Events of Erie.
Huggler joined the ESC as event services manager in July 2018 and oversees support for returning events including managing sponsorship grants, facility procurement, volunteers and event hospitality. He also leads the ESC's Facility Matching Funds Program and Sports Tourism Awards.
Both Biddle and Huggler are currently obtaining credits to earn Certified Sport Event Executive (CSEE) certification through Sports ETA.
"I'm incredibly proud of the work we have done as a team, and it's due in large part to the great work that Emily and Ben have done," said Mark Jeanneret, executive director of the Erie Sports Commission. "In their new elevated roles, I expect that sports tourism in the Erie region will only continue to grow."
The Erie Sports Commission hosted and supported 74 events with an estimated $19 million economic impact to Erie County in 2019. It was named the National Sports Commission of the Year by Sports ETA in 2014 and 2016, and twice received the same organization's award for Destination Marketing Campaign of the Year (2016, 2018).