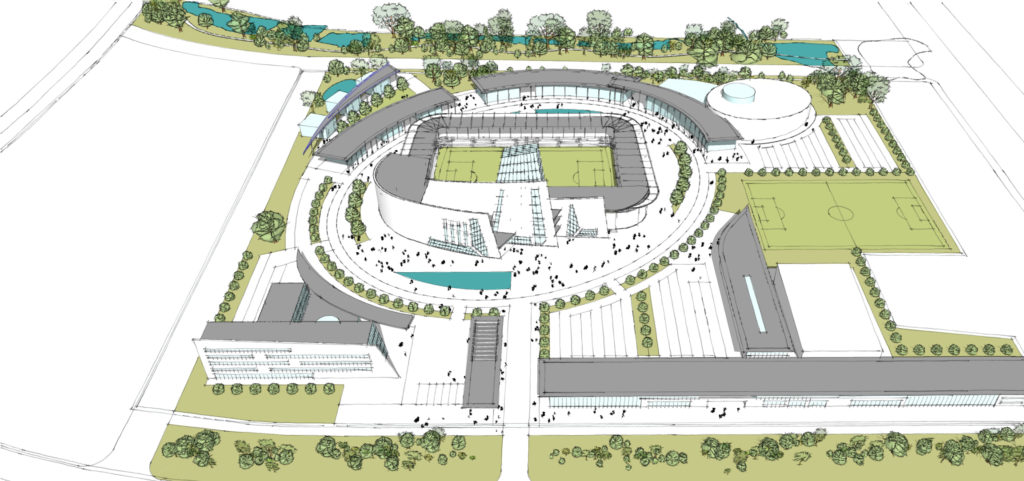 A new planned complex that would host the region's first esports arena along with a 12,000 capacity stadium and multi-sport venue is planned for the city of Rizhao in Eastern China.
The esports arena will have a capacity of between 3,000 and 4,000 to take advantage of the growth of various games in China. The 2020 League of Legends World Championship will be held at a 56,000-capacity stadium in Shanghai.
The design would also include hotel and retail developments plus community spaces and professional training facilities. AFL Architects has been commissioned for the project, its third with the Kehua Sport organization.
"We are thrilled to further develop our relationship with Kehua Sport on this major new series of sports facilities," said Phil Osborne, director of AFL Architects. "The esports arena in particular is an exciting and challenging commission. Esport fans demand the same exceptional atmosphere as those following any sport, and this commission follows intensive research and development by our architects to design bespoke arenas for this growing market."