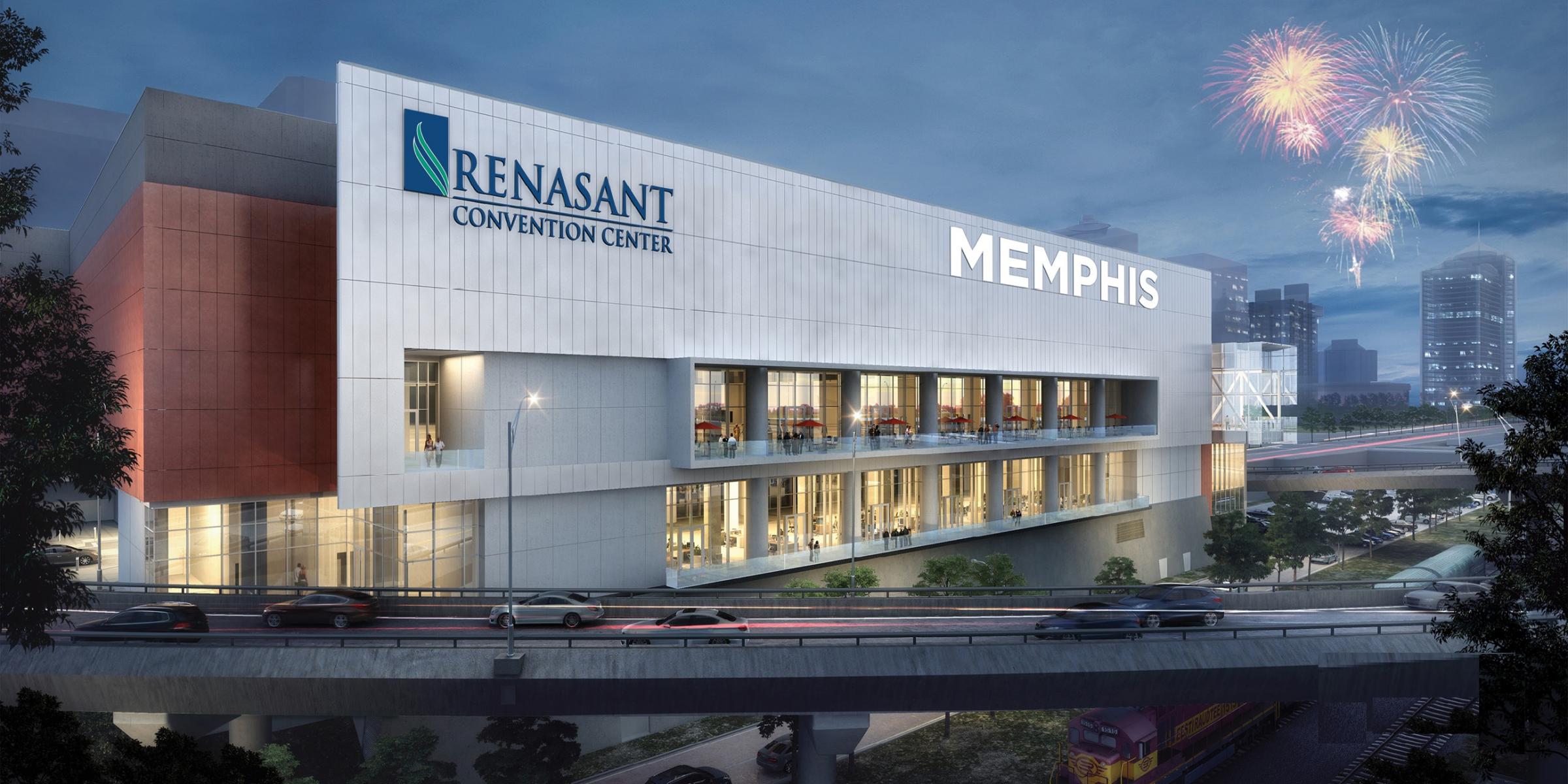 The Memphis Convention Center has been renamed for a local bank and will be known as the Renasant Convention Center for the next decade.
The bank and city of Memphis announced the deal this week. Currently undergoing a $200 million renovation, the Renasant Convention Center is expected to be fully reopened in fall 2020.
The naming rights deal, which takes effect immediately, also gives the bank having the option to extend the naming rights via an additional two, five-year term options.
"We are very excited to show our commitment to being a strong partner with the City of Memphis through our Renasant Convention Center naming rights agreement," said Renasant President and Chief Executive Officer Mitch Waycaster. "While putting our name on the convention center is a tremendous regional identification move for our company, this is much deeper than just naming rights. We look to be an involved and active partner with the City and region through both community and economic development as well as banking and lending services."
After the renovations are complete, Renasant's logo will feature on the exterior of the facility, complementing the new glass and paneled façade. When renovations are completed, the center will have a new entrance with floor-to-ceiling windows for river views. It will also have a 118,000-square-foot main exhibit hall and a 28,000-square-foot ballroom to host smaller events.
"This partnership with Renasant Bank demonstrates the innovation and significant enhancements that we have planned for the convention center," said Kevin Kane, resident and chief executive oficer of Memphis Tourism. "So much more than a renovation, the transformation of our City's meetings facility will aid us in sustaining and growing the tourism and hospitality industry's impressive annual economic impact."
The renovation will also include art, digital wayfinding, and additional loading docks. The project is funded through the hotel/motel tax and Tourism Development Zone funds. The Memphis Convention Center and adjoining Cannon Center remain open and will host a limited scope of events during the renovation.