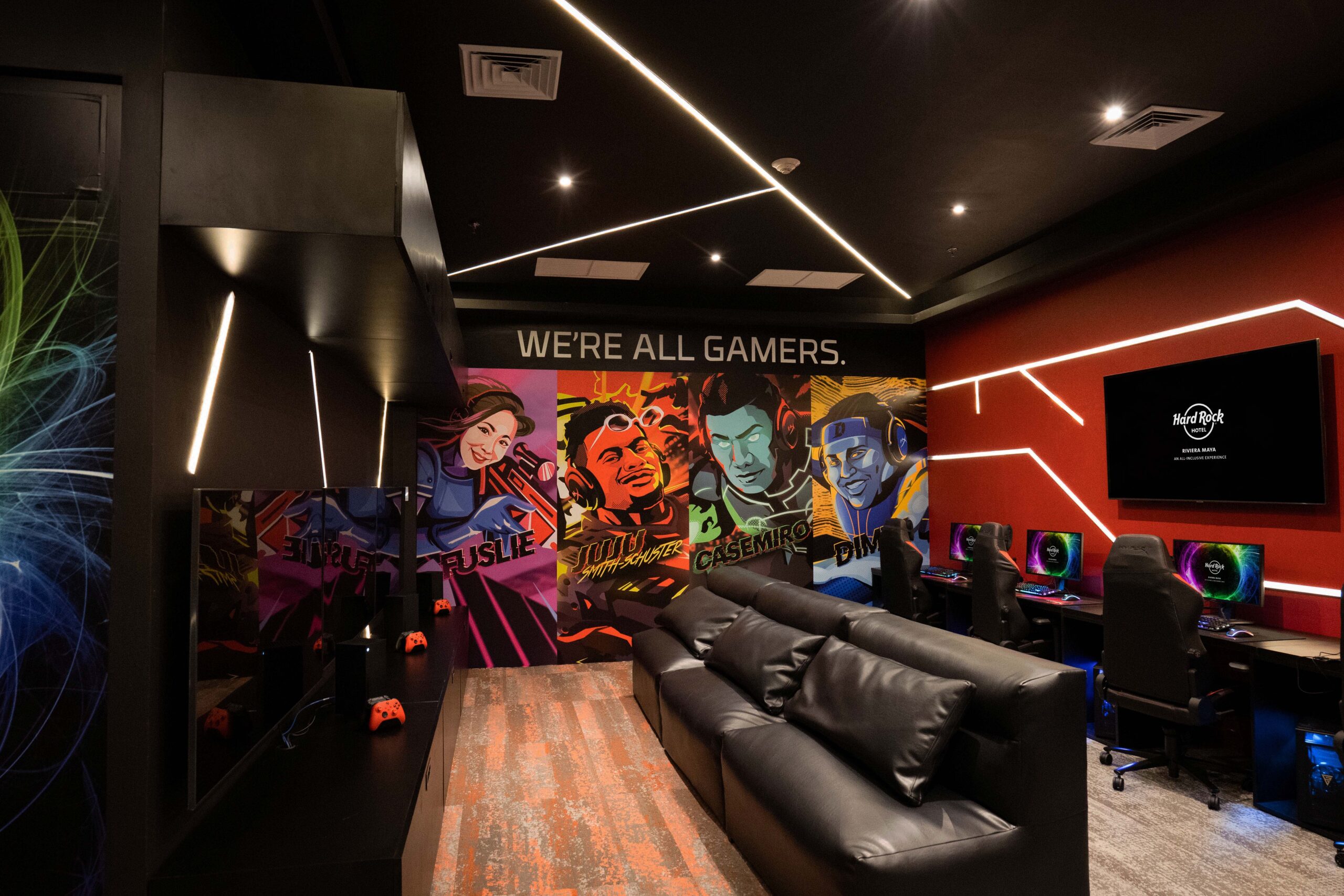 AIC Hotel Group has launched the first esports gaming lounge at a resort hotel in Mexico, announcing the HyperX Gaming Lounge will debut at the Hard Rock Hotel Riviera Maya.
The lounge will feature high-performance gaming PCs, popular gaming consoles, a VR station and the latest HyperX products, offering an enhanced experience gamers to meet, interact and play their favorite games.
The venue will be open at the resort for guests ages 10 and up, seven days a week from 2 p.m. to 12 a.m. Children under the age of 13 must be accompanied by an adult or present a signed consent form.
"The HyperX Gaming Lounge Riviera Maya brings unique value to the guest experience at Hard Rock Hotel Riviera Maya that goes beyond just catering to kids and teens," said Frank Maduro, vice president of marketing at AIC Hotel Group. "The world of gaming and esports has grown exponentially in the last few years, and we are thrilled to be ahead of the curve in our industry."
"We're excited to co-create a gaming experience that can be personalized for leisure travelers, with a great product and service partner in the tourism industry," said Wendy Lecot, head of strategic alliances at HyperX. "The HyperX experience at the Hard Rock Hotel Riviera Maya gives gaming tourists of all ages an on-site gaming escape that is fun and relaxing."
Alliance Connection, a full-service marketing agency that works with travel brands was also involved in the deal.
The lounge at the all-inclusive Hard Rock Hotel will be its first venue for gaming-centric events, tournaments and a dedicated space to host special appearances. The hotel will also extend travel invitations to leaders in the gaming, including HyperX personalities and influencers from around the world.
The lounge will feature a variety of HyperX products, including headsets, keyboard, mouses and mouse pads.