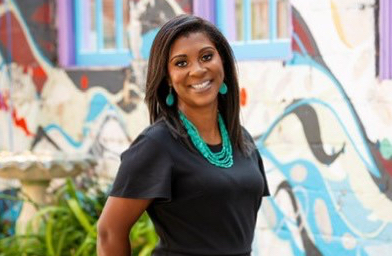 Rasheeda Martin has been named the new director of sales for Explore York in Pennsylvania. Martin has worked at Explore York for the past four years and has served as the sports sales and services manager since 2019. She will become the first Black person to hold the position of director at the convention and visitors bureau.
In her sports role, Martin has helped attract event such as Special Olympics Pennsylvania's Indoor Winter Olympics, the PDGA Amateur Disc Golf World Championships and the International Senior Softball Association's Senior Classic.
"I could not be more proud of Rasheeda's accomplishments over the past four years," said Explore York President Laura Gurreri. "Watching her grow into an accomplished leader not only in our organization but in the sports tourism sector has been extremely rewarding. There is no doubt in my mind that Rasheeda will take on this new role with a drive that will take the sales department to new heights."
Martin's goals for the future of the sales department include the creation of a Sports Advisory Committee consisting of local sports partners who will give input into which tournaments and events Sport York should pursue. She is also expected to oversee the creation of several new Group Tour Heritage Trails with new itineraries focused on the diverse tapestry of the York County landscape. Among the tours being added will be an African American heritage tour, Hispanic heritage tour, LGBTQ+ tour, and a women's spirits tour showcasing female-led breweries and distilleries.
Martin serves on the board of the William C. Goodridge Freedom Center & Underground Railroad Museum and she is a member of the Rotary Club of York-North.