Northstar Meetings Group has announced that the 2020 EsportsTravel Summit—the only event of its kind for esports tournament and event organizers—has been rescheduled to August 11–13 in Arlington, Texas. The Summit was originally scheduled for June 16–18.
The EsportsTravel Summit is being hosted by the Arlington Convention & Visitors Bureau and the Arlington Sports Commission. Existing registrations for the Summit will automatically be transferred to the rescheduled dates. Attendees at the EsportsTravel Summit will convene at the 100,000-square-foot Esports Stadium Arlington, which is the largest stadium for live competitive videogaming in North America.
"The leaders of the Arlington Convention & Visitors Bureau, Arlington Sports Commission and Esports Stadium Arlington have been true partners as we've worked to make smart and responsible decisions regarding the timing of this year's Summit," said Timothy Schneider, founder of the EsportsTravel Summit and chairman of the Sports Division of Northstar Travel Group, which publishes SportsTravel magazine and also organizes the annual TEAMS Conference & Expo. "Given these difficult times, we are committed to providing even more value as part of this year's Summit agenda," said Schneider.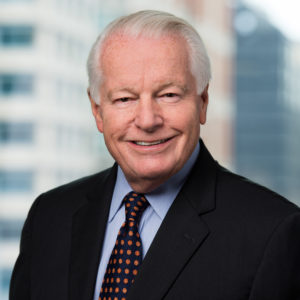 Roger Dow, president and CEO of the U.S. Travel Association, has been added to the programming lineup and will provide his insights on the state of the events industry. Dow is the public face of the U.S. travel industry and plays a central role in representing the interests of the nearly 16 million Americans employed in all segments of the travel industry.
The United States eSports Federation, which is recognized as the national governing body of esports by the International Esports Federation, will be holding its inaugural Annual Meeting at the Summit.
"We are extremely pleased that the EsportsTravel Summit is moving forward with these new dates," said Vlad Marinescu, president of USeF. "We are proud to partner with the Summit as we aim to unite esports stakeholders."
"We look forward to bringing together esports and travel professionals as a way to help kick-start the events industry at the 2020 EsportsTravel Summit," said Schneider.
The EsportsTravel Summit is the only business conference that focuses exclusively on the phenomenal growth of esports and video-game competitions and how the travel industry can benefit from that growth. For further information, please visit www.EsportsTravelSummit.com.