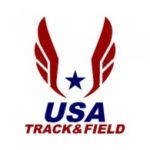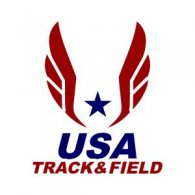 USA Track & Field has awarded the 2020 U.S. Olympic Team Trials to Eugene, Oregon, months after pulling away from a deal to have the event hosted in California. The trials, which will determine the majority of the U.S. track-and-field team to compete at the 2020 Olympic Summer Games in Tokyo, will be held June 19–28 at Hayward Field, which is undergoing a complete rebuild expected to be complete by spring 2020. The venue is also scheduled to host the 2021 IAAF World Championships, the first time that event will be staged in the United States.
"No domestic event is more important to athletes and fans than the Olympic Trials," said Steve Miller, chairman of the USATF board. "The 2020 U.S. Olympic Team Trials is even more critical because it will lead off an unprecedented opportunity to elevate track and field in this country. Having continuity in location as we move from the Olympic Trials into 2021 will enhance and amplify everything around the sport in the United States, from marketing and promotions to operational efficiencies."
In May, USATF announced that it would no longer host the event as originally announced at Mt. San Antonio College in Walnut, California. The governing body sited several lawsuits it said were jeopardizing the completion of proposed renovations to Hilmer Lodge Stadium.
Eugene has hosted six previous Olympic Trials in track and field. The 2020 event will be a collaboration between the U.S. Olympic Committee and USATF, with TrackTown USA serving as the local organizing committee.
"The USOC is pleased with the selection of Eugene as the host of the 2020 U.S. Olympic Team Trials," USOC Chief of Sport Performance Alan Ashley said. "From a performance perspective, the USOC's top considerations are that the Olympic Trials provide the best competitive experience to athletes and serve as a platform to select the best Olympic Team possible. Eugene is a well-established host, and we look forward to the 2020 Olympic Team that will be selected there."
"We could not be more excited to host the 2020 U.S. Olympic Trials," TrackTown USA CEO Michael Reilly said. "We are confident that the Eugene-Springfield community, our public and private partners, and the fans who travel from across the country will ensure an extraordinary atmosphere for this event. A new, state-of-the-art Hayward Field on the beautiful University of Oregon campus will be a perfect setting for the athletes striving to become a part of the world's No. 1 track-and-field team."