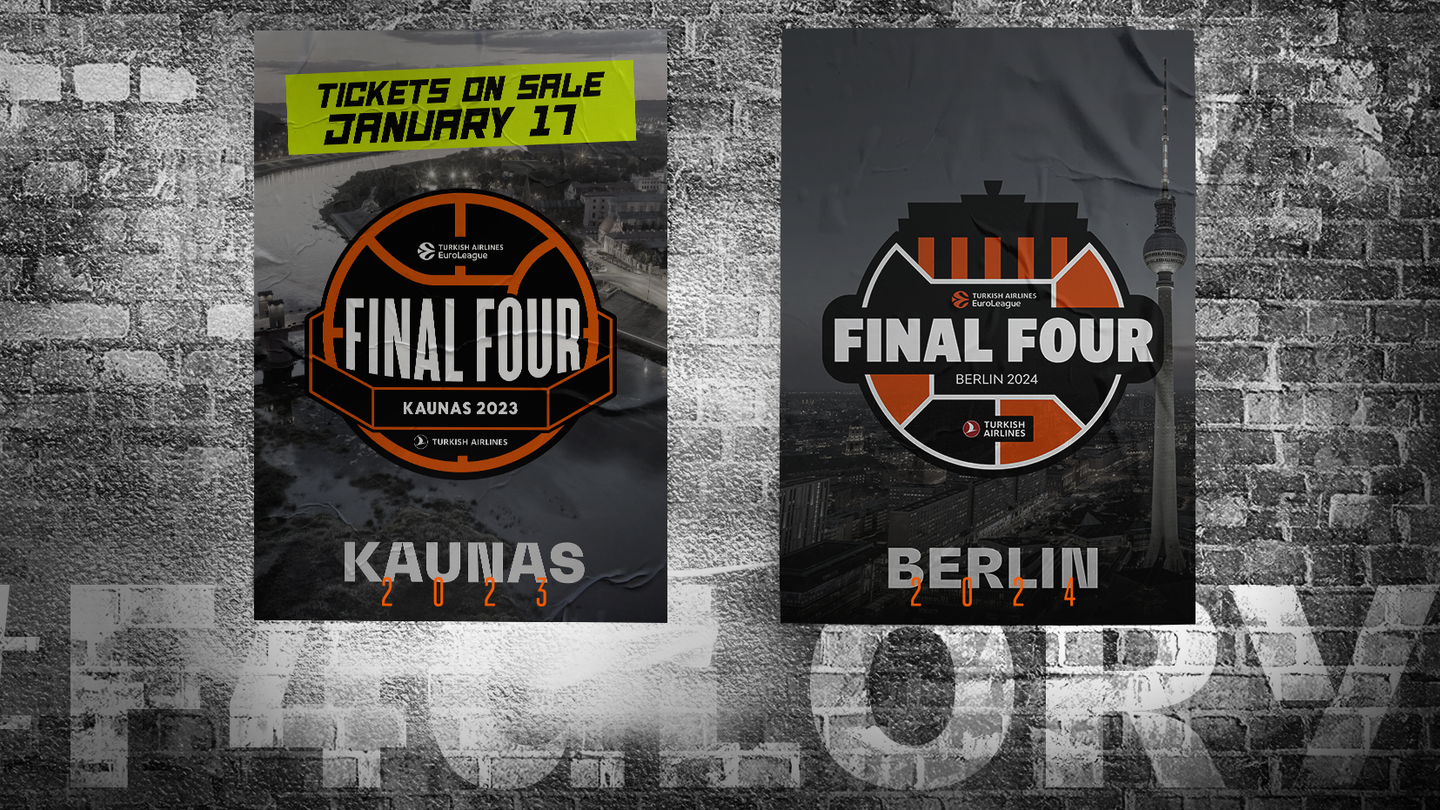 The 2023 Turkish Airlines EuroLeague Final Four will take place in Kaunas, Lithuania, and the 2024 edition of the EuroLeague's showcase event will return to Berlin.
The Zalgirio Arena will host the four best teams on the continent, who will play in the semifinals on May 19. The third place and championship games will be on May 21.
"We are delighted to welcome Kaunas to the list of cities hosting a Turkish Airlines EuroLeague Final Four," said Dejan Bodiroga, EuroLeague Basketball president. "In just six months, Europe's best teams will play for the crown in front of one of the most passionate audiences, as Lithuania is synonymous with basketball. I would like to thank the city of Kaunas and Zalgiris Kaunas for their commitment and interest in hosting the Final Four. Together we will undoubtedly deliver one more unforgettable memory to all our fans."
The 2023 edition will mark the first EuroLeague Final Four on Lithuanian soil. Kaunas has long been a contender to host the Final Four and now will finally have the opportunity to host the pan-European event. Lithuania is one of the most traditional markets for EuroLeague Basketball, with Zalgiris Kaunas serving as a licensed member of the EuroLeague.
"Kaunas is where Lithuanian basketball was born, so it was a matter of honor to make sure that the EuroLeague Final Four finally takes place here," Kaunas Mayor Visvaldas Matijosaitis said. "Let it be a big, beautiful celebration created by the best clubs in Europe, the citizens of Kaunas, and an army of thousands of fans from all over Lithuania and Europe. Sports has always gone hand in hand with culture in Kaunas. In 2022, we were the European capital of culture and next year we'll gladly host the final battles of the EuroLeague."
The following year in 2024 will bring the Final Four back to the German capital of Berlin at Mercedes-Benz Arena, which will become the first city to host three Final Fours since EuroLeague Basketball's inception. The decision comes after the 2022 Final Four postponement, due to COVID-19 restrictions, that brought the season-ending event to Belgrade. The 2024 Final Four will feature the semifinals on May 24, with the third place and championship games two days later.